The holidays are the perfect time for family fun, particularly when it comes to those classic holiday traditions that put a smile on everyone's face. What could be better than an evening filled with laughter and creating something out of nothing? Making Santa's beard from a few simple supplies can keep your children entertained while you enjoy your warm cup of hot cocoa!
In this blog post, we'll provide step-by-step instructions and tips on how to make Santa Beard so you can have the best holiday experience with your family! With a little bit of creativity and festive Christmas spirit, you won't believe how easy it is to craft these fluffy facial accessories! So grab some cotton balls, glue – whatever else y'all need – It's time to get started!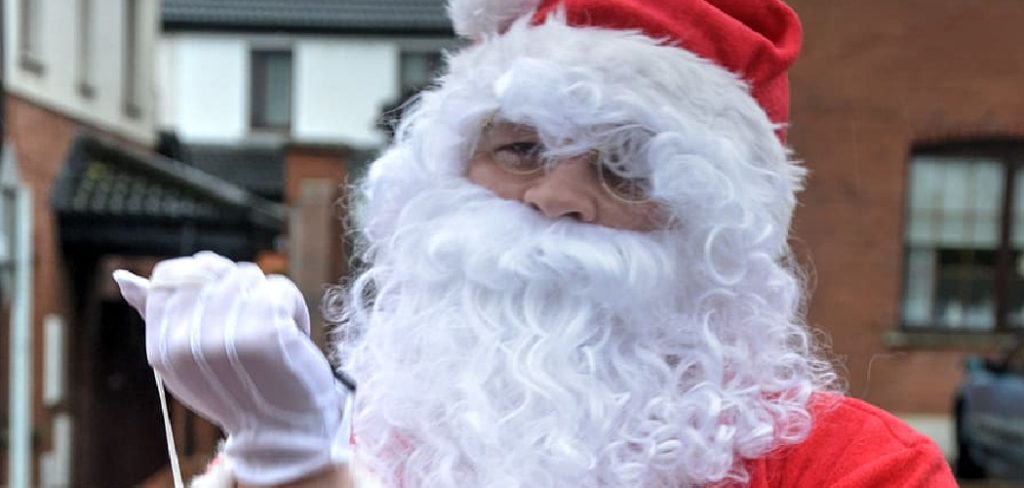 What to Keep in Mind When Making Santa Beard?
1. Materials
The most important thing to remember while making Santa Beard is that it should be made with the same love and attention as if you were making a gift for someone special. Let your creative juices flow, and think of something unique and fun!
2. Child's Age
If you have young children, it is important to keep their age in mind and simplify the process. For example, younger children may require more help than teens or adults and will need adult supervision throughout the project.
3. Safety First!
It's always important to pay attention to safety when completing any crafting projects with children. Make sure all necessary supplies are age-appropriate for the child(ren) involved and that they understand how to properly use them. Additionally, keep an eye out for any sharp objects or materials that may pose a hazard when using them with the project.
Required Items
Cotton Balls
Glue (Craft glue, Hot glue gun)
Scissors and/or craft knife
Santa Hat
Accessories (such as pom poms, felt pieces, or other embellishments)
Felt pieces in red and white.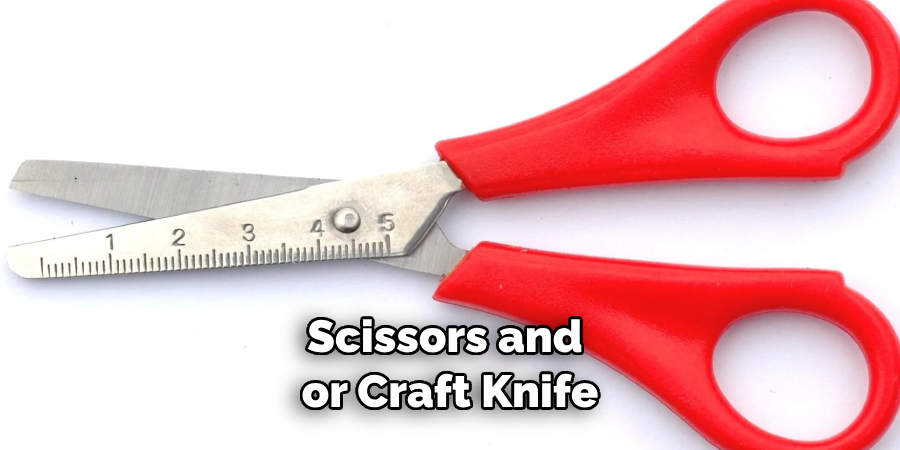 8 Step by Step Instructions on How to Make Santa Beard
Step 1: Gather Supplies
Gather all your materials and lay them out on a table or workspace. When you're ready to start, make sure you have your cotton balls, glue, scissors/craft knife, Santa hat, accessories, and felt pieces.
Step 2: Make the Base of the Beard
Take one of the white felt pieces and cut out a beard shape that fits the size of your head (or whoever is wearing it). Try to make it as symmetrical as possible. Also, keep in mind the size of your face when cutting out the beard.
Step 3: Glue on the Cotton Balls
Once you've cut out the base shape for the beard, start gluing cotton balls onto it. You can layer as many as you want and cover up all areas of the felt. Make sure to leave enough room at the bottom to attach it to the Santa hat.
Step 4: Attaching the Beard to your Hat
Take the remaining felt pieces and cut out a large oval shape that will fit on top of your head when wearing the Santa hat. Use craft glue or a hot glue gun to attach it securely onto the underside of your hat. Be sure to let the glue dry completely before moving on to the next step.
Step 5: Attaching the Beard to Your Hat
Once your base hat is ready, attach the beard to it using craft glue or a hot glue gun. Make sure all pieces are securely attached and adjust as needed until everything looks perfect! Attaching the beard in this way also helps to keep it from slipping around while you're wearing it.
Step 6: Embellish Your Santa Beard!
Now comes the fun part – embellishing your Santa beard with pom-poms, felt pieces, or other accessories you have on hand. Let your creativity take over, and add whatever you'd like to make your beard unique and fun!
Step 7: Finishing Touches
Once you're satisfied with the look of your Santa beard, it's time for some finishing touches. Use a craft knife or scissors to trim off any excess felt or cotton balls that may be sticking out from the sides. This will help give your beard a neat and polished look.
Step 8: Wear Your Santa Beard with Pride!
You've done it! Now comes the best part – showing off your handiwork and wearing your new Santa beard with pride! Be sure to take plenty of pictures so you can remember this moment for years to come.
Following these simple steps on how to make santa beard, you can easily create a festive Santa beard that will add holiday cheer to your home. So gather your supplies and get ready for some Christmas crafting fun!
8 Maintenance Tips for Your Santa Beard
Keeping your Santa beard in pristine condition takes a bit of work, but the results are well worth it. Here are 8 tips to help you maintain your Santa look for years to come: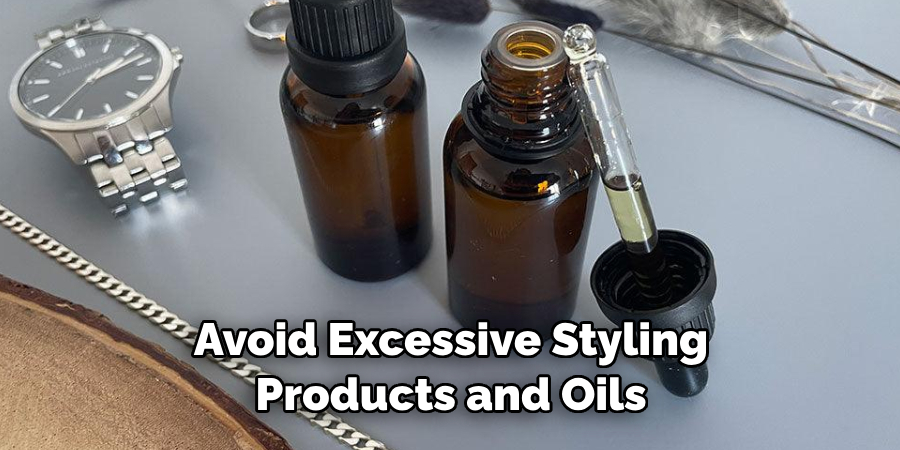 Wash and condition regularly. Washing and conditioning your Santa beard is essential for keeping it healthy and looking its best. Use a mild shampoo and conditioner to keep the beard soft and lustrous.
Use a brush. Regular brushing with a soft-bristled brush will help remove dirt and debris while also helping to distribute natural oils throughout your facial hair for optimal shine.
Add styling products sparingly. Applying too much product will weigh down your beard, so use wax, gel, or pomade sparingly.
Trim regularly. Regular trimming helps keep the beard from becoming unruly and keeps it looking its best year-round. Trimming every 3-4 weeks is usually recommended.
Avoid excessive heat. Heat can damage your beard, so it's best to avoid using hot tools such as curling irons and blow dryers. Avoiding the sun is also a good idea.
Use a satin pillowcase. Cotton and other materials can cause friction which can lead to frizziness – sleeping on a satin pillowcase helps to reduce this problem.
Avoid excessive styling products and oils. Too much product or oil will weigh down the beard, causing it to look limp and lifeless. Stick with minimal products for the best results.
Avoid unapproved products. Many beard care products on the market contain harsh chemicals that can damage your facial hair, so it's important to choose your products carefully and always do a patch test before applying them to your entire beard.
Keeping these tips in mind will help you maintain a healthy Santa beard year-round. With proper care and maintenance, your beard can look as good on Christmas morning as it did when you first put it on.
5 Other Ways to Personalize Your Santa Look
In addition to caring for your beard, there are also other ways to personalize your Santa look. Here are some ideas that will help make you stand out from the crowd: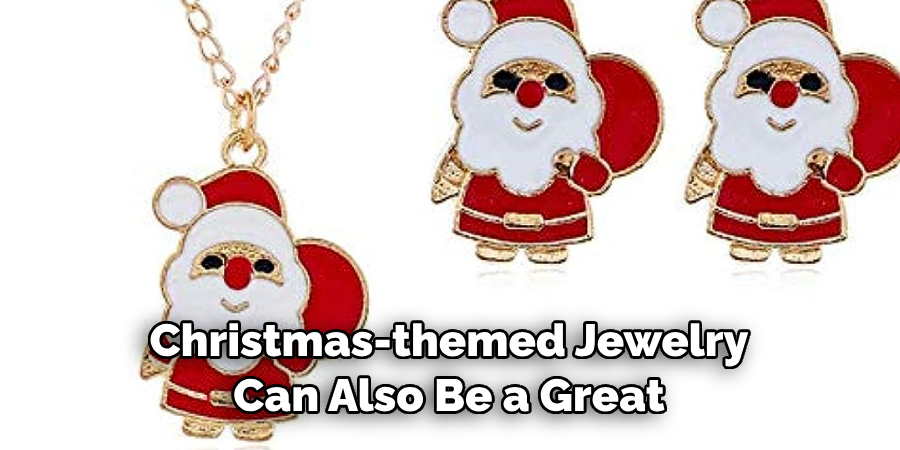 Add festive accessories. Add a touch of holiday cheer to your look with colorful hats, scarves, or pins. Christmas-themed jewelry can also be a great way to customize your look.
Dress to impress. Choose a classic red suit and black boots for an authentic Santa Claus look or go with something different like green trousers and white boots.
Accessorize with a Santa belt and buckle. A wide leather belt with a festive buckle will be sure to draw attention to your look. Santa belt buckles can be found in a variety of styles, from classic to modern.
Go for a full Santa look. Get into the holiday spirit with a white wig and beard set, complete with glasses, to give yourself an extra-festive makeover.
Make it your own. Adding personal touches like customized buttons or patches can help you create your own unique Santa look that will be sure to stand out from the crowd.
With a little bit of effort, you can make your Santa look truly unique and memorable this holiday season!
Conclusion
Overall, making a Santa beard is a great way to bring the Christmas spirit into your home this holiday season. Whether you opt for a DIY method using a cotton ball and some glue or create something more permanent with craft fur and adhesive — there are plenty of ways to turn yourself or someone else into Mr. Clause.
Not only can you create lasting memories for yourself and others, but the activity is also fun for everyone involved!
Follow these tips and tricks on how to make santa beard to maintain your Santa beard for years to come, and don't forget to personalize your look with festive accessories. With the right care and attention, you can ensure that your Santa look will be a memorable one this holiday season! Have you ever made a Santa beard before?
What kind of techniques have you used to pull off the perfect transformation? Have fun exploring how much you can do with these supplies and materials! After all, the possibilities are limitless. What kind of white fluffy beard will stand out from all the rest? Join us in making our own version of Santa Claus this holiday season!