Have you ever wanted to create a cemetery wreath stand for an upcoming Memorial Day or All Souls' Day celebration? If so, this blog is just the place for you. Not only is it an opportunity for creative expression, but also an outlet through which to honor their memory. Consider constructing a cemetery wreath stand to ensure that your gesture of love stands the test of time and weather.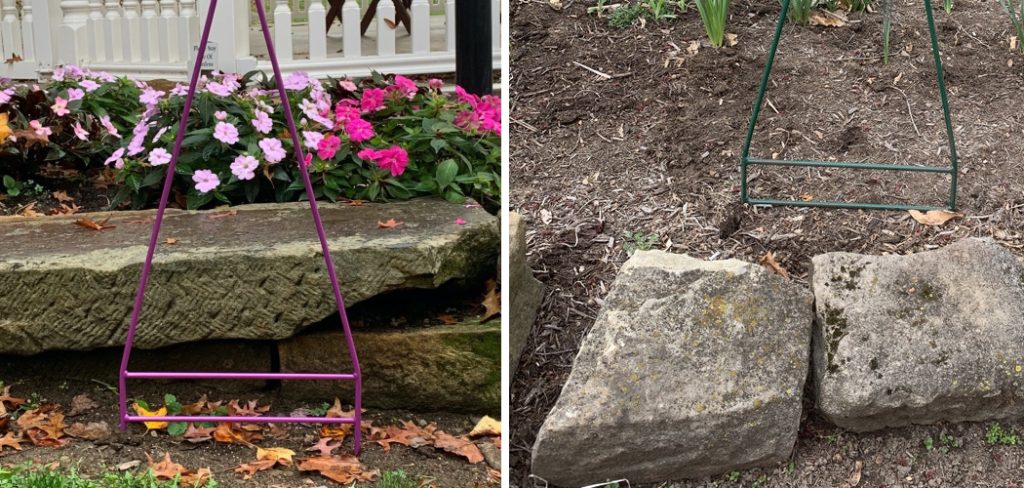 Here, we'll walk through all the materials and instructions necessary to make your own cemetery wreath stand that will bring beauty and remembrance to any ceremony honoring our loved ones who have passed away.
By following these steps on how to make a cemetery wreath stand, you can rest assured that when finished, not only will the cemetery wreath stand to pay homage with poise and dignity but also remain standing strong in honor of those we cherish deeply.
What Will You Need?
To make a cemetery wreath stand, you will need the following materials:
16 gauge galvanized wire
1 round rebar or pvc pipe (3/4")
2 T connectors
Saw to trim your rebar or PVC pipe.
Tools Required:
Heavy duty scissors or garden shears
Hammer
A pair of pliers
Once you have all of the necessary materials in tow, it's time to begin crafting your cemetery wreath stand.
10 Easy Steps on How to Make a Cemetery Wreath Stand
Step 1. Measuring the Rebar or Pvc Pipe
Start by measuring the rebar or PVC pipe to about one foot in length. Your measurements must be precise to ensure the balance of the stand. As such, take time to measure carefully.
Step 2. Trim the Rebar or PVC Pipe
Using a saw, cut the rebar or PVC pipe to a one foot length. You can also use a heavy-duty pair of scissors or garden shears. Be careful when trimming the pipe, as it can be quite sharp.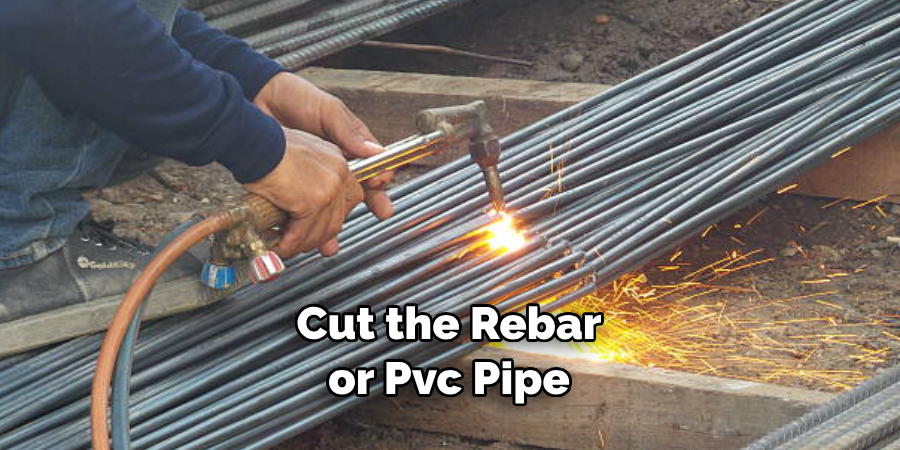 Step 3. Connect the T Connectors
Attach the T connectors on either side of the rebar or PVC pipe, ensuring it is lined up perfectly with each other and that all screws are tightly secured. Many types of T connectors are available, so be sure to select the right ones for your project. This will ensure that all pieces of the stand are stable and secure.
Step 4. Begin Wrapping the Wire
Begin wrapping your 16 gauge galvanized wire around the rebar or PVC pipe in a spiral pattern. Make sure you bring your left hand over your right as you wrap in order to maintain an even spiral pattern. Do not leave any gaps between the wraps – this will ensure that your cemetery wreath stand is durable and sturdy when finished. Continue wrapping until you have reached both sides of the T connector at the top of the stand.
Step 5. Secure the Wire
Once you have completed your spiral pattern along the rebar or PVC pipe, use a pair of pliers to secure it in place. You can also hammer down any loose ends for extra security. It is important because it will ensure your stand is strong and sturdy enough to hold the wreath.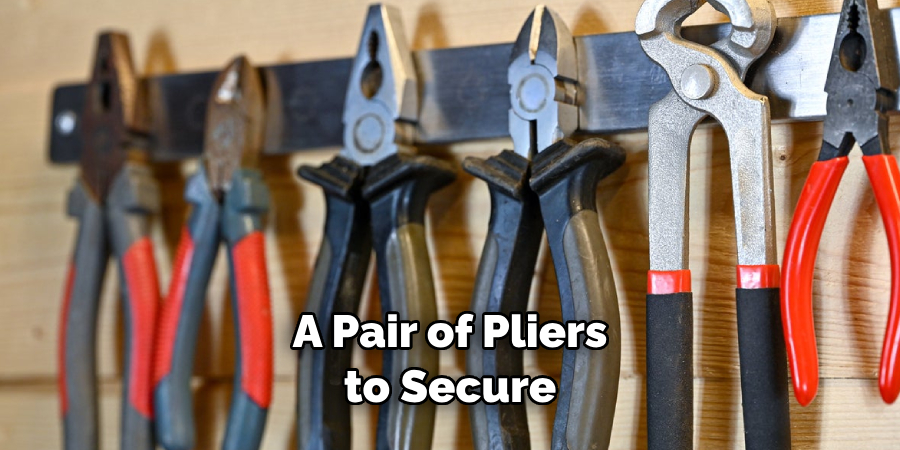 Step 6. Attach a Hook
At this point, you can attach a hook at the top of the T connector. This is necessary to hang the cemetery wreath from the stand. Make sure your hook is securely attached by using pliers or hammering it down if necessary.
Step 7. Place Your Wreath
Once you have finished constructing your cemetery wreath stand, it's time to add your desired wreath to it. Take care when placing the wreath, as any movement might cause damage to both pieces. Securely attach your chosen wreath by tying it with string or using pins to fasten it.
Step 8. Place at Your Desired Location
You can now move your cemetery wreath stand to its desired location. If you are placing the stand outdoors, make sure it is placed in an area where it will not be affected by extreme weather conditions such as heavy rain or strong winds to ensure its longevity and stability. Always check for any signs of corrosion or rust before placing it in its desired location.
Step 9: Add Decorations
Once you have secured your cemetery wreath stand, feel free to decorate it with photographs of your loved one or other meaningful mementos that bring their memory alive through each item placed on the stand. This is a great way to add a personal touch and make them proud even after they've gone! Remember that any items you use should be weatherproof, as they will be outside.
Step 10: Enjoy!
Your cemetery wreath stand is now complete and ready to be enjoyed! With a little patience, creativity, and love, you have crafted a beautiful tribute of remembrance for your lost loved one. It will bring comfort to all who visit the cemetery and admiration for your thoughtfulness and skill.
We hope these instructions help you make a cemetery wreath stand that will last through the years as a reminder of your beloved family member or friend. Enjoy this special time with their memories alive in your heart and mind – they are never forgotten.
5 Additional Tips and Tricks
Spray the wreath stand with a protective sealant before assembling it. This will help it maintain its appearance and protect it from the elements.
To ensure that your wreath stand is stable, use a rubber mallet to secure each piece together tightly.
Anchor your wreath stand by hammering 2-4 long nails into the ground around the base of the frame.
If you want to stabilize your wreath stand further, add extra weight at the bottom by filling a bucket or container with sand or pebbles and placing it near the base of your frame.
When storing your cemetery wreath stand for future use, disassemble all pieces and store them either in a dry location or in an airtight container. This will help prevent the wreath stand from rusting and extend its lifespan.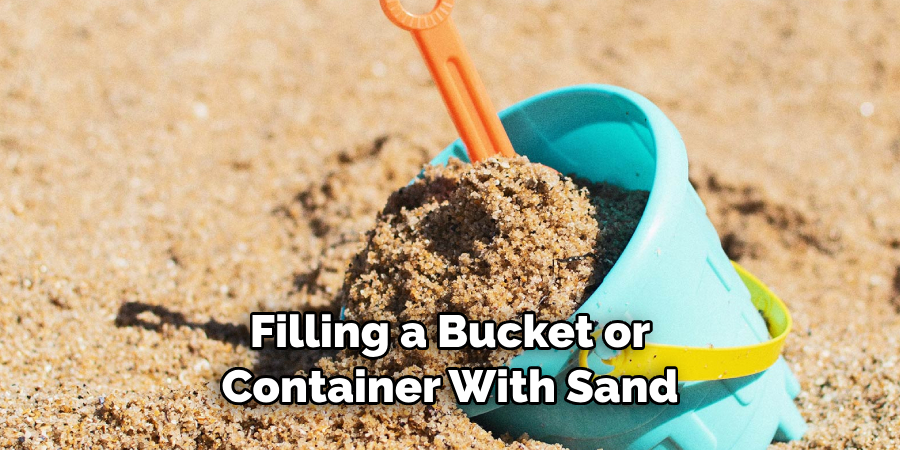 By following these tips, you can easily make a cemetery wreath stand that is both beautiful and long lasting. With just a few simple steps, your loved one's grave will be adorned with a stunning tribute all year round.
6 Things You Should Avoid
Avoid using any type of adhesive to assemble the wreath stand. This may cause permanent damage when you disassemble it for storage or transport.
Do not use an electric drill or power screwdriver when attaching pieces; this can strip the screws and weaken the frame over time.
Refrain from painting your cemetery wreath stand a glossy color, such as red or gold, as this will quickly fade in the sun and weather elements.
Do not use wire ties to secure the frame together; these may rust due to moisture and reduce stability over time.
avoid assembling and anchoring your cemetery wreath stand whenever possible during inclement weather conditions, such as heavy wind, rain, or snow. This can prevent the frame from being jostled or blown away during storms.
Do not leave your cemetery wreath to stand up during winter, as this can damage the frame due to frigid temperatures.
By avoiding these mistakes and following the tips above, you can easily make a cemetery wreath stand that will honor your loved one elegantly for years to come.
How Do You Set Up a Wreath?
Place your cemetery wreath stand on a flat, level surface near the grave of your loved one.
Carefully attach the wreath to the frame using floral wire or thick craft string. Start at one end and work in spirals around the entire circle until secure.
Hang any extra decorations, such as ribbons or flags, to personalize your wreath stand further.
Once you have finished setting up your wreath stand, check all connections and add additional ties or anchors if necessary for stability.
Step back and admire your completed tribute!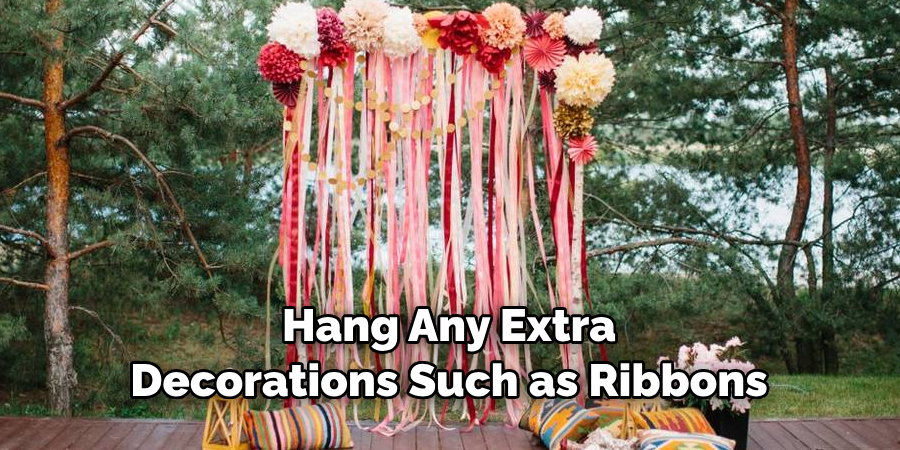 With these steps, you can easily create a beautiful memorial that honors those who have gone before us and will remain in our hearts forever.
Conclusion
Crafting your cemetery wreath stand is a fantastic way to memorialize the memories of loved ones and show respect for those who have passed on. It's a small gesture that can carry great meaning and comfort even during the most difficult times. Thoughtful touches like these are often overlooked in times of grief, but they're meaningful in unexpected ways and help us remember those who have gone before us.
With patience, careful sourcing of materials, and creativity, you can craft something special for yourself or a loved one in honor of a memory that will last forever.
Hopefully, the article on how to make a cemetery wreath stand has helped me understand the basics of putting together a memorial tribute. With these instructions, you can make something beautiful that honors all the special people in your life who have passed away. So, pay tribute with love and respect by constructing your cemetery wreath stand today!