Adding pockets to garments is a practical and functional way to enhance their utility and convenience. However, traditional pocket placement along the side seam of a garment can sometimes be limiting, especially if the garment doesn't have a side seam.
But fear not! There are techniques to add pockets without a side seam, allowing you to customize your clothing and create storage space where it's needed most. In this article, we will explore various methods and creative solutions for how to add pockets without side seam.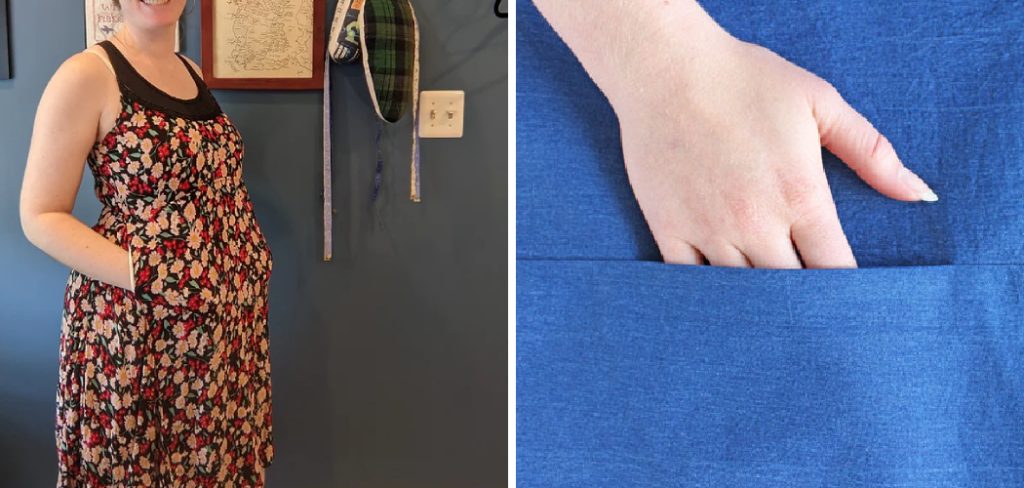 Whether you're working with a dress, a skirt, or pants, these techniques will empower you to incorporate pockets seamlessly and stylishly, providing you with the versatility and functionality you desire. So let's dive in and discover how to add pockets to your garments without compromising their construction or design.
Identifying Suitable Garments for Adding Pockets without Side Seams
Adding pockets without side seams can be applied to many garments, from skirts and dresses to pants and shorts. However, the type of fabric used plays an important role in determining what types of clothing are suitable for this alteration technique.
Choose garments made from lightweight fabrics such as cotton voile, silk crepe de chine, rayon challis or wool gabardine that have a nice drape and provide enough room for the pocket bag.
Avoid thick fabrics like denim that don't move easily when you wear them or stretch materials like knits which won't hold their shape well when you add pockets. Also look for items with a low-rise waistline so there is more fabric around the hip area to accommodate the pocket bag.
When selecting garments for this alteration, it is important to be mindful of the current trends in fashion and try to choose items that would still look fashionable with added pockets. For skirts, opt for styles like A-line or pencil silhouettes as these can easily accommodate the pocket bags without sacrificing their original shape.
In terms of color and pattern, solid colors are generally easier to work with but if you prefer prints, go for subtle ones such as gingham checks or small floral designs that won't overwhelm the overall look.
Finally, take into consideration how you plan on using the garment after adding pockets – will you be wearing them casually or formally? This will help guide your decisions so that your finished product looks just right.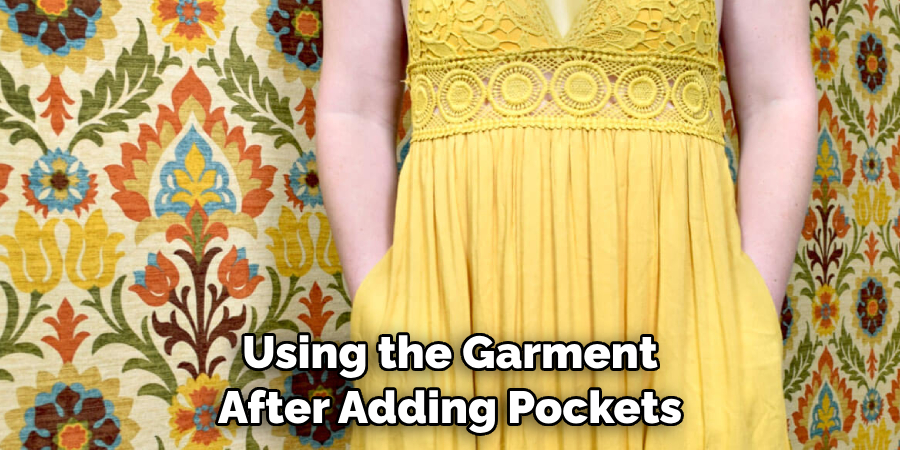 Exploring Different Pocket Styles that Work Well without Side Seams
When adding pockets without adding side seams, there are a few different pocket styles that work well. Some of the most popular options include patch pockets, welt pockets, and slash pockets.
Patch Pockets are the easiest to construct simply cut fabric with an allowance around the edges and stitch it onto the garment wherever you'd like. With this style, you can use any kind of fabric for your pocket as long as it's not too thick or bulky. This makes them ideal for both decorative and functional purposes.
Another great option is Welt Pockets which have more structure than patch pockets but still don't require any side seams to create. To make these, first sew two lines of stitching close together along one edge of the fabric. Then, turn this pocket piece right side out to create a welt. Finally, stitch the welt onto your garment for a classic look with clean lines.
Finally, Slash Pockets can be added without any side seams as well. To make these pockets start by sewing two parallel lines of stitching on each side and then cutting open along the middle. Then fold in the edges and stitch them down if desired for a professional finish.
Whichever type of pocket you decide to add to your project, it's important to make sure that they are securely attached so they won't come off when wearing or washing the garment. With a few simple tools and supplies, adding pockets without side seams is an easy way to customize any outfit.
10 Methods How to Add Pockets without Side Seam
Method 1: Patch Pockets:
Patch pockets offer a versatile and customizable solution for adding pockets to garments without side seams. By creating separate pocket pieces and attaching them to the garment's exterior, you can experiment with various shapes, sizes, and fabric combinations. Consider adding decorative topstitching or trim for a unique touch.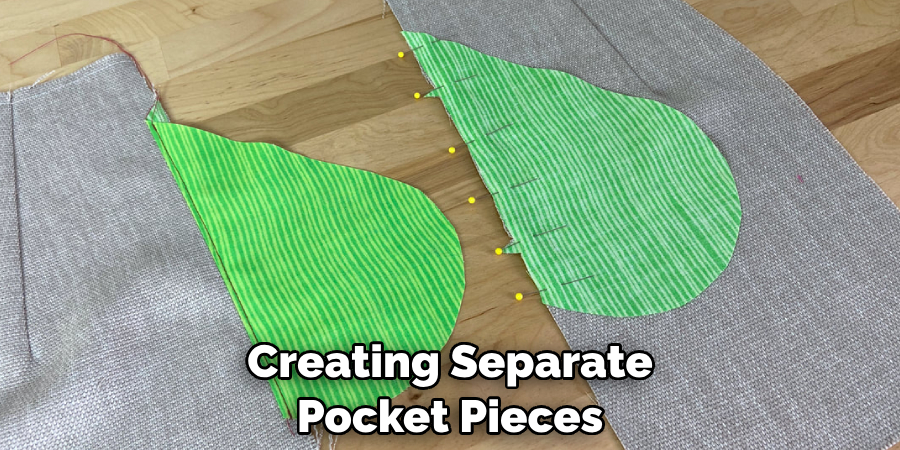 Method 2: Welt Pockets:
Welt pockets are timeless and sophisticated options that can be adapted to garments without side seams. This technique involves constructing a pocket opening within the garment fabric and adding a fabric welt for structure and style. Detailed instructions and meticulous sewing techniques are essential to achieve clean and professional welt pockets.
Method 3: In-Seam Pockets:
While typically found in garments with side seams, in-seam pockets can be modified for use in garments without side seams. By incorporating a pocket bag within the seam allowance, you can create functional in-seam pockets. Pay attention to precise placement and stitching to ensure the pockets seamlessly blend with the garment.
Method 4: French Seam Pockets:
French seam pockets provide an elegant and seamless option for garments without side seams. This method involves encasing the pocket opening within a French seam, resulting in a tidy and hidden pocket. Accuracy in measurements, careful folding, and precise stitching are crucial for successful incorporation of French seam pockets.
Method 5: Slash Pockets:
Slash pockets offer a sleek and streamlined look and can be added to garments without side seams. This technique involves creating a vertical slash or slit in the garment fabric and finishing the edges with facings or binding. The pocket bag is then attached behind the slash, creating a functional pocket that seamlessly integrates with the garment's design.
Method 6: Kangaroo Pockets:
Kangaroo pockets provide both versatility and trendiness to garments without side seams. These spacious, front-facing pockets are attached to the garment's front panel and can be customized in terms of size and shape. Precise pattern drafting and meticulous stitching are essential for ensuring the structural integrity of the garment.
Method 7: Pouch Pockets:
Pouch pockets offer a relaxed and functional option for garments without side seams. These pockets are typically sewn onto the garment's exterior, creating a soft and gathered effect. Play with different shapes and sizes to achieve the desired look and functionality, while ensuring secure attachment to prevent sagging.
To add pouch pockets to a garment without side seams, first measure and cut two pieces of fabric for the pockets. You can use the same fabric you are working with for the garment, or choose a different one to create contrast.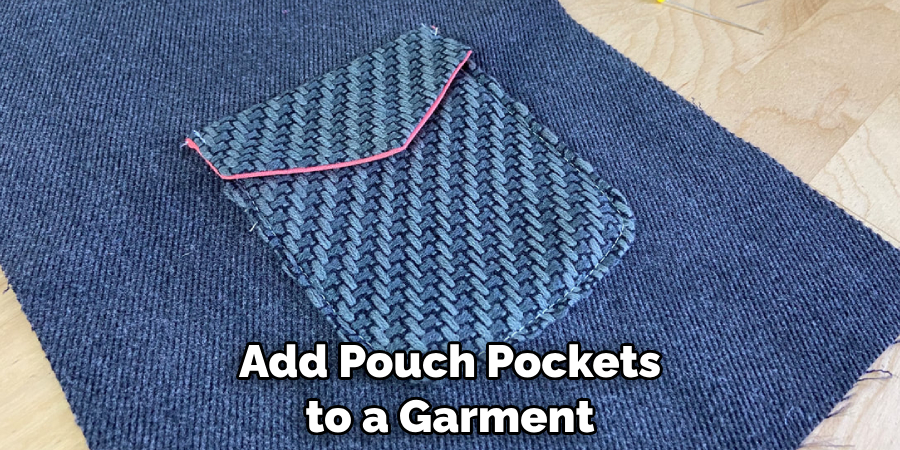 Method 8: Inside Pockets:
Inside pockets provide a discreet and secure storage solution for garments without side seams. These pockets are placed within the garment's lining or facing, keeping them hidden from view. Consider adding closures such as zippers or snaps for added security. Precise alignment and stitching are necessary to ensure the pockets lie flat and do not interfere with the garment's fit.
If you're creating a pocket that will be used frequently, such as for a wallet or keys, sturdy interfacing is recommended to strengthen the fabric and pocket itself. When working with slippery fabrics, use an appropriate stabilizer to prevent the pocket from shifting as you stitch. With just a little extra effort, you can add inside pockets to any garment with ease.
Method 9: Applied Pockets:
Applied pockets offer an innovative approach to adding pockets without side seams. This technique involves attaching separate fabric panels or overlays onto the garment's exterior, creating functional pockets with distinctive style. Experiment with contrasting fabrics, decorative stitching, or embellishments to make a bold fashion statement.
To use this method, create a pattern for the pocket pieces using fabric that complements your garment. Cut two sets of pockets from the pattern and sew along three edges of each pocket. Turn the pockets right side out and press them flat before attaching them to your garment using a top stitch.
Method 10: Decorative Pocket Flaps:
For garments where functional pockets are not necessary, decorative pocket flaps can be added for visual interest. These flaps are sewn onto the garment's exterior, providing the illusion of pockets while maintaining a smooth and streamlined silhouette.
Play with unique shapes, trims, or fabric combinations to create eye-catching accents. To begin, cut two pocket flaps from the desired fabric. The size of the flaps should correspond with the desired pocket opening size.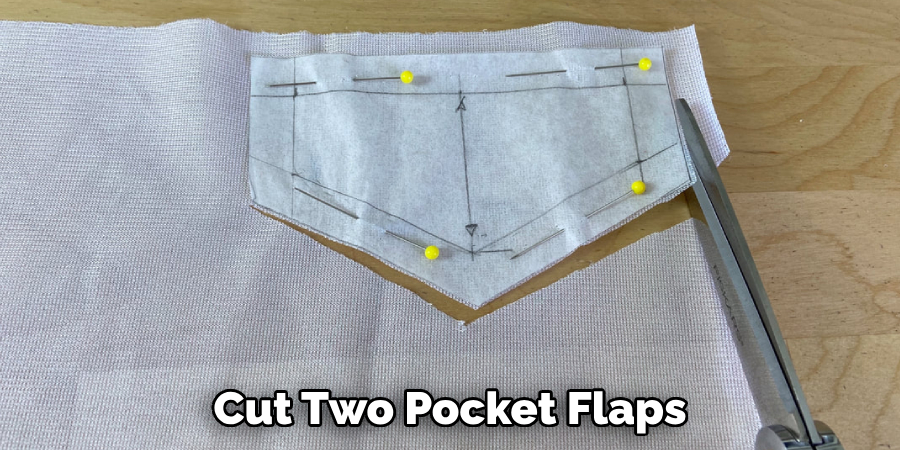 Conclusion
The addition of pockets without side seams opens up a realm of possibilities for customizing and enhancing the functionality of your garments. By exploring these ten methods, from patch pockets to decorative pocket flaps, you can add storage space while maintaining the integrity of garments without side seams. Choose the technique that best suits your garment's design, purpose, and style preferences.
Pay close attention to measurements, sewing precision, and fabric choices for optimal results. Whether you're updating a dress, skirt, or pair of pants, the addition of pockets will elevate your garments, making them both practical and fashion-forward.
Follow these simple instructions outlined in this blog post about how to add pockets without side seam, and you'll be able to get the job done with ease.