Did you know that when the sun is beaming down, a simple accessory can make all the difference? Yes, it's true: introducing a lovely sun hat to your ensemble can not only protect your skin from UV damage but also add an irresistibly stylish touch!
So if you're looking for a way to transform your daily wardrobe without breaking the bank, look no further — crafting your own unique straw hat is as easy and fun as sunshine itself. In this article, we'll walk through step-by-step how to make sun hat in order to create an impressive summer accessory that everyone will adore. Let's get started!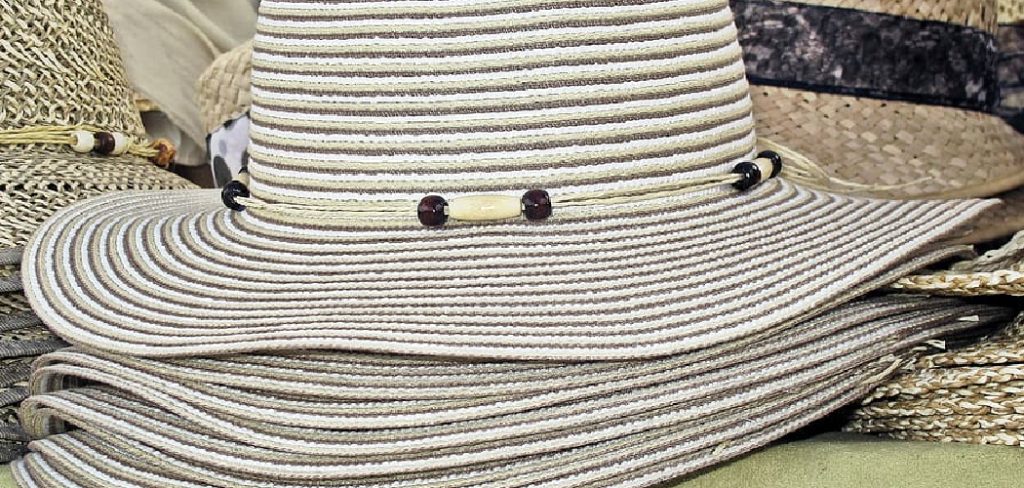 Summertime is finally here—what better way to kick off the season than by crafting a handmade sun hat? Not only does this stylish accessory provide ample protection from UV rays, but it's also a great conversation starter that will help you stand out.
This DIY project requires basic supplies and just an hour or two of your time, so let's get started! With a few simple steps, you can make yourself a cute summer essential that'll last for years to come.
Why May You Want to Make Sun Hat?
1 . To Protect Yourself from the Sun
Having a sun hat is an easy and affordable way to protect yourself from the sun's ultraviolet (UV) rays. A wide-brimmed, tightly woven hat can help shield your face and neck from direct sunlight. This protection is especially important during peak hours of sun exposure, which are between 10 a.m. to 4 p.m.
2 . To Protect Yourself from Skin Cancer
In addition to protecting yourself from sunburns, wearing a sun hat can help protect you from skin cancer as well. UV rays are the main cause of most types of skin cancer, and according to the Skin Cancer Foundation, up to 90 percent of non-melanoma skin cancers are caused by UV exposure from the sun.
3 . To Protect Your Skin from Premature Aging
UV rays not only increase the risk of skin cancer but can also cause premature aging of your skin. By wearing a wide-brimmed hat when outside, you can help keep your skin looking youthful and healthy while being protected from harmful UV rays.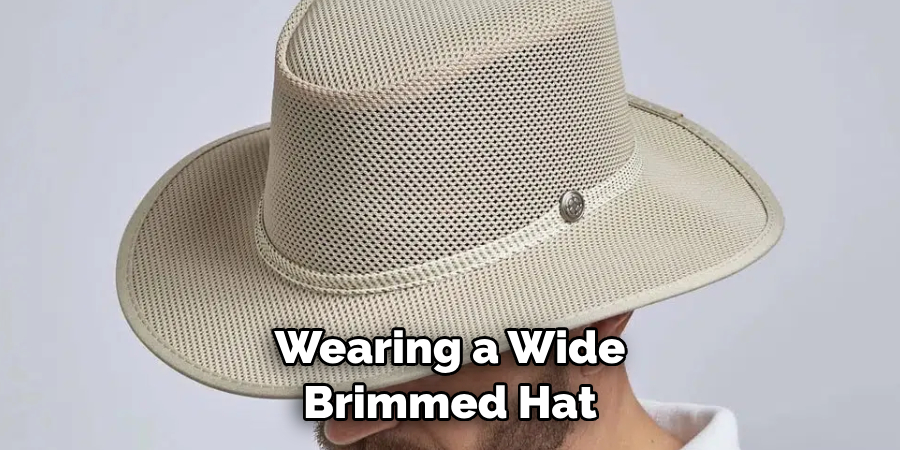 4 . To Enhance Your Outfit
Making your own sun hat can be a fun and creative way to add a unique accessory to your wardrobe. From straw hats to floppy-brimmed hats, you'll have plenty of options when it comes to designing the perfect hat for your outfit. Plus, by making the hat yourself, you can be sure that your hat will look exactly the way you want it to.
5 . To Make a Lasting Fashion Statement
Making a sun hat is an easy and cost-effective way to make a lasting fashion statement. With some creativity and ingenuity, you can create a unique hat that nobody else has. This is especially useful for those who are always looking for new and creative ways to express their individual style.
6 . To Save Money
Making your own sun hat can potentially save you money in the long run. While pre-made hats are readily available, they can often be expensive – some even cost over $100. By making your own hat, you'll be able to customize it to your individual style while also saving money.
These are just some of the reasons why you may want to make your own sun hat. Whether you're looking for a way to protect yourself from UV rays or just want a unique accessory for your wardrobe, making your own sun hat can be a great option.
How to Make Sun Hat in 5 Easy Steps
Step 1: Gather All The Tools
The very first step is to gather all the tools that are needed for making a sun hat. You will need fabric scissors, a sewing machine, bias tape, thread in the color of your choice and the fabric you plan to use for making the hat.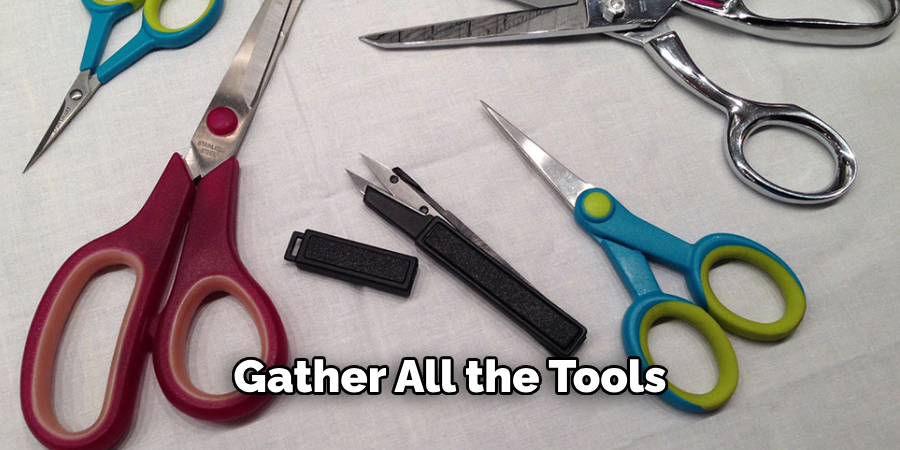 Step 2: Measure and Cut the Fabric
Now it is time to measure and cut out the pieces of fabric that you will use for the hat. You will need to measure the circumference of your head and then cut out a circle that is 1 inch bigger than that size. Then you will need to cut out two pieces of bias tape in an oval shape – one for the brim and one for the top of the hat.
Step 3: Sew The Brim
The next step is to sew the brim onto the hat. First, you will need to pin the bias tape to the circle of fabric that you cut out in Step 2. Then, using your sewing machine, stitch around the edge of the bias tape and fabric.
Step 4: Sew The Top Of The Hat
The fourth step is to sew the top of the hat. Start by pinning the other piece of bias tape that you cut out to the top of the hat. Make sure that it is centered and then stitch around the edge of the bias tape and fabric as before.
Step 5: Finish The Sun Hat
The final step in making a sun hat is to finish off all the edges and seams. This can be done by using an overlocker or zigzag stitch on the edges of the fabric. Once you have finished, your sun hat is ready to wear!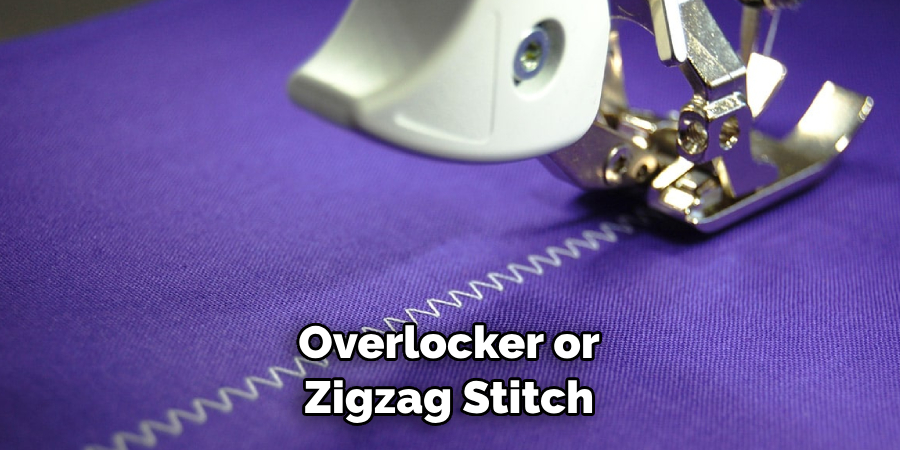 Additional Tips For Making a Sun Hat
1. Add a Chin Strap
Adding a chin strap is a great way to make sure that your sun hat stays secure while you are wearing it. All you need to do is to cut a long piece of fabric in the same color as your hat and then sew it onto the sides. You can also add a ribbon or trim for an extra decorative touch.
2 . Add a Bow or Flower
Adding a bow or flower to the top of your sun hat is an easy way to give it a unique look. All you need to do is sew on the embellishment of your choice and then you can have a beautiful and stylish sun hat that will protect you from the summer sun!
3 . Add Pockets or Lining
If you want to add some extra functionality to your sun hat, then you can easily add pockets or a lining. All you need is additional fabric and thread – simply cut out your desired shape and sew it onto the inside of the hat. This will give you a place to store small items such as keys or money.
Making a sun hat is an easy and fun project that anyone can do! With just a few simple steps and some basic sewing skills, you can make your own unique and stylish sun hat that will protect you from the summer sun! So why not get started today? You won't regret it!
Frequently Asked Questions
What Precautions Should I Take When Making a Sun Hat?
When making your sun hat, it's important to take certain precautions for safety and comfort. Be sure to wear protective gloves when handling sharp items such as scissors and needles. Also, make sure you use the proper weight thread to ensure that the stitches will hold; too light of a thread can cause the fabric to unravel.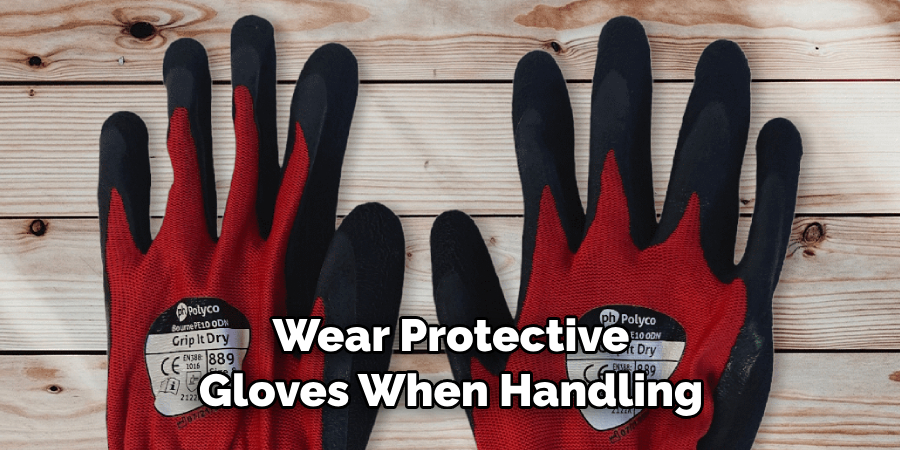 Additionally, make sure to use a breathable fabric such as cotton or linen; these fabrics will allow air and moisture to pass through them, helping keep you cool in warm weather. Finally, if possible, use an outdoor-grade thread that is UV-resistant since it won't fade when exposed to the sun's rays.
What Materials Do I Need When Making a Sun Hat?
When making a sun hat, you will need the following materials: fabric, scissors, thread, needle, and measuring tape. The type of fabric you choose is up to your personal preference; however lightweight fabrics such as cotton or linen are best for warm weather.
You'll also need either outdoor-grade thread or regular thread that is UV-resistant to prevent fading. Additionally, you may want to use an adhesive such as glue or a fabric marker for extra stability and durability.
Conclusion
Crafting your own sun hat may seem like a daunting task, but with our guide, it can easily be done in the comfort of your own home. We have gone through the necessary supplies and steps to make this lovely accessory to protect you and your family from the sunshine. We have shared tips for decorations and showed you how to personalize it along the way.
Now you know how to make sun hat! By showing a little creativity, selecting great materials, and following these instructions carefully, you'll end up with a unique and one-of-a-kind sun hat. So get ready and stock up on supplies so that you can now make your dream design! After all, nothing says summer like an afternoon spent crafting in the sun!
You Can Check It Out to Decorate a Hat