Are you looking to bring a bit of magic into your home during the holidays? We all remember the story of the star that led wise men to Jesus, and it can be recreated in your own kitchen! Making a star of Bethlehem is an easy but fun task that is sure to delight every member of the family—plus, hanging decorations with natural ingredients keeps us mindful that Christmas time should come with lots of love and reflection.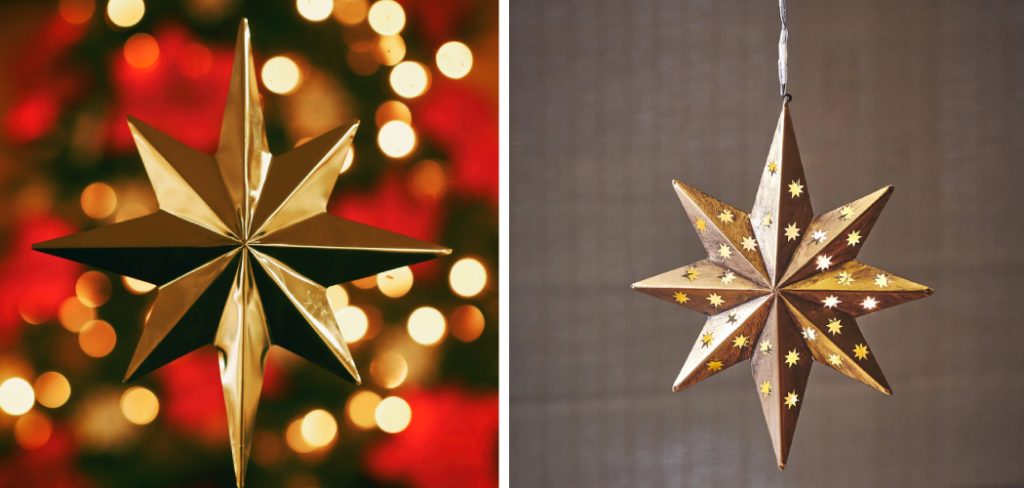 While some may simply admire these twinkling lights from afar, making your own Star of Bethlehem gives you an opportunity to become part of the holiday spirit and bring joy into your home. Whether you're decorating for Christmas or looking for a unique DIY project, creating a Star of Bethlehem is both fun and easy!
In this post, we walk through how to make a star of Bethlehem – from finding the right materials to putting it all together – so that it's ready to brighten up any room in time for the festive season.
Why May You Want to Make a Star of Bethlehem?
1 . To Decorate for the Holidays
Making a Star of Bethlehem is an excellent way to decorate your home during the Christmas season. It can be hung in a window, from a tree, or even from the ceiling! The star adds a subtle but festive touch and is sure to impress your family and friends.
2 . To Teach Kids About Religion
Many people choose to make a Star of Bethlehem as a way to teach their children about the story of Jesus' birth. The star is often used in Christmas pageants and nativity scenes, so making one with your kids can be a fun and educational activity. It will help them understand why the holiday season is such an important time for many religious communities.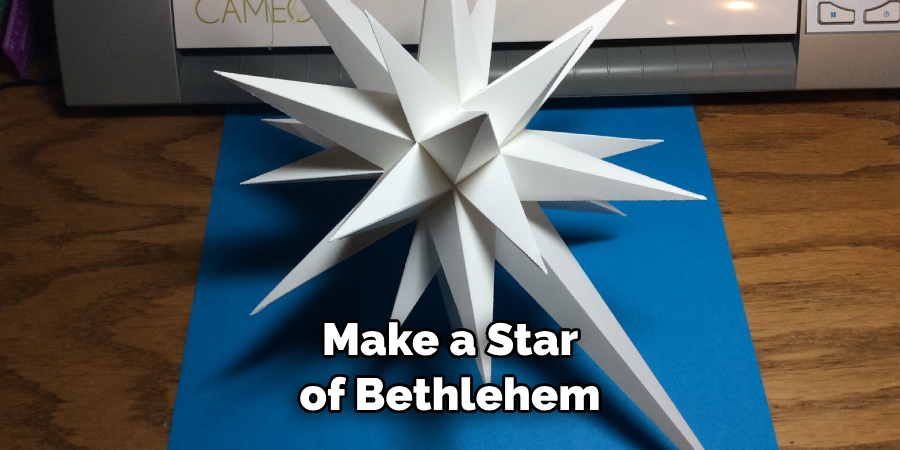 3 . To Create a Unique Gift
If you're looking for an out-of-the-box gift for someone special, why not give them the gift of handmade art? Making a Star of Bethlehem is a great way to show your love and appreciation. It's also sure to be cherished as a keepsake and can be passed down through generations.
How to Make a Star of Bethlehem in 5 Easy Steps
Step 1: Gather All The Tools You May Need
The very first step is to gather all the necessary tools you may need to make your very own Star of Bethlehem. This includes craft paper, scissors, string or yarn of any color, glue, and a pencil or marker for tracing designs. If you want to add more details and effects to your star, some glitter would be great too!
Step 2: Create The Template For Your Star
Once you have all the tools, you can start creating your Star of Bethlehem template. Take a piece of craft paper and trace a star shape on it using your pencil or marker. Once done, make sure to cut it out carefully. If you'd like to create more than one star at a time, just repeat this step until you have the desired number of stars.
Step 3: Glue The Stars Together
Now that you have the star-shaped paper cutouts, it's time to start gluing them together. Place two stars side by side and secure them with a few dots of glue. Then, add one more star at the center-top and also secure it with glue. Repeat this step until all the stars are stuck together.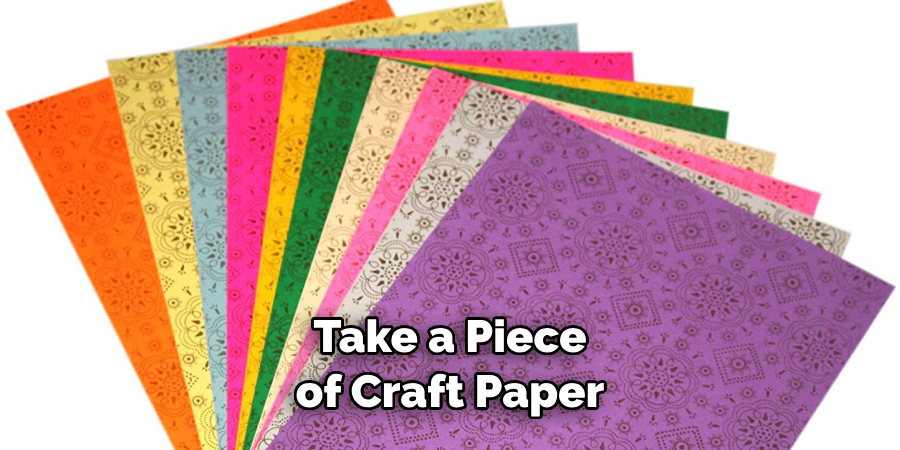 Step 4: Add Yarn Or String To Make Your Star Shine
Once you have all your stars glued together, it's time to make them shine! Take your string or yarn and start adding some details by wrapping it around each side of the star. You can experiment with different colors and patterns to make your Star of Bethlehem even more eye-catching.
Step 5: Final Touches!
The last step is to add some extra details like glitter or any other kinds of crafts you have on hand. Have fun with it and get creative! Once you're done, your beautiful Star of Bethlehem should be ready to display anywhere you want in your home.
You can also make more of them and give them away as holiday gifts or decorations to your loved ones. Making a Star of Bethlehem is easy, fun and sure to bring some extra holiday cheer!
Some Extra Tips to Make a Star of Bethlehem
1 . Avoiding Common Mistakes
When creating your Star of Bethlehem, it's easy to get carried away and end up with a design that is too cluttered and complex. To make sure you don't end up making this common mistake, try to keep the design simple and focus on just one or two elements. Make sure you use high-quality materials so that your star will last for many years.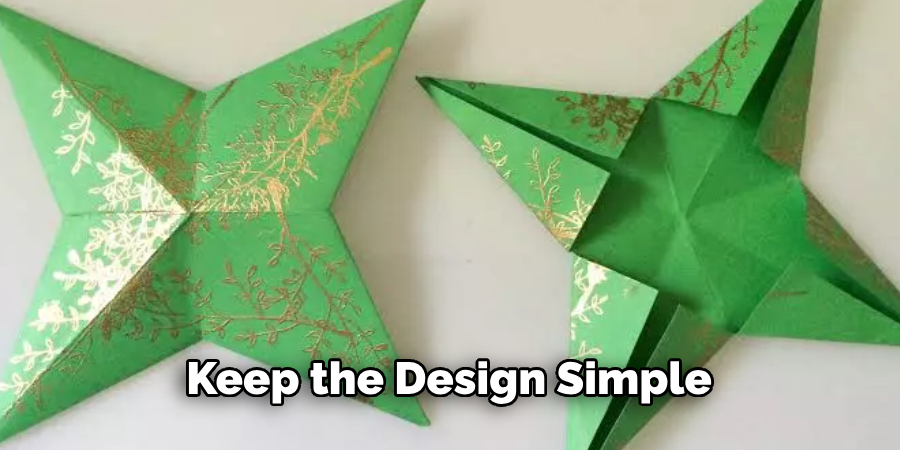 2 . Adding a Personal Touch
To add a personal touch to your Star of Bethlehem, try adding embellishments like glitter or sequins. You could also add different colors and shapes, such as ribbons, stars, or bells. Don't be afraid to experiment with different materials and textures – after all, the Star of Bethlehem is all about celebration and joy!
3 . Lighting Up Your Star
Finally, add a little extra sparkle to your Star of Bethlehem by adding tiny lights or candles. This will give your star an extra level of illumination and draw attention to its design. If you'd like to make it even more magical, consider placing the star near a window so that it catches the light from outside. You can also hang the star in your garden or yard so that everyone can enjoy it.
No matter what type of Star of Bethlehem you make, it's sure to be a beautiful and lasting reminder of Christmas cheer! Happy crafting!
Frequently Asked Questions
What Precautions Should I Take While Making a Star of Bethlehem?
It is important to remember that when making a star of Bethlehem, you should be aware of your surroundings and the area you are in. For instance, if the area has trees or shrubs that could easily catch fire from a spark, then you should take extra caution while using combustible materials. Additionally, it's important to have a fire extinguisher nearby in case of any mishaps.
Also, you should have proper ventilation near your work area so that the smoke does not get trapped around you. Finally, be sure to use appropriate safety gear such as gloves and goggles while working with sharp objects or combustible materials.
What Supplies Do I Need To Make A Star of Bethlehem?
You will need a few basic supplies to make a star of Bethlehem. This includes materials such as wire, wood, glue, nails, and any other items you might require for the project. Additionally, you should also have some basic tools on hand such as a saw, hammer, drill and screwdriver. Finally, for safety purposes, it is recommended to have a fire extinguisher and safety goggles nearby.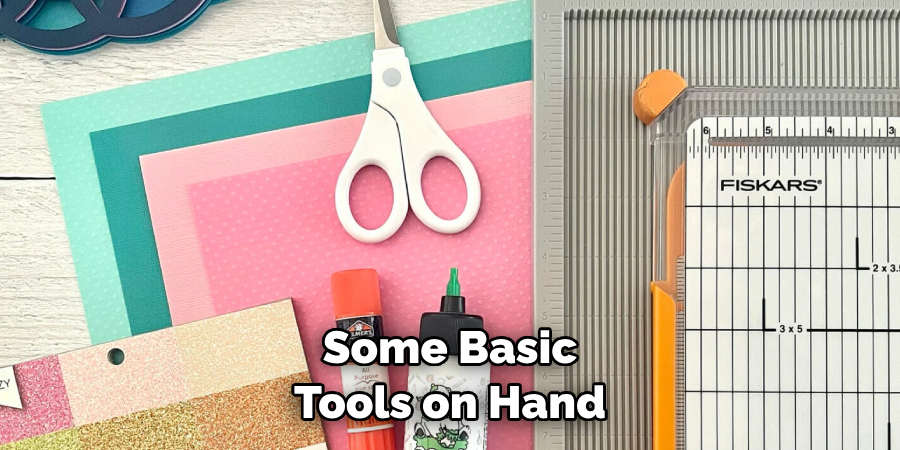 What Steps Are Involved in Making a Star of Bethlehem?
When making a star of Bethlehem, the first step is to determine what materials you will need for the project. Next, obtain all the necessary supplies as listed above and lay them out on your work surface.
After that, use wire to create the star shape. Once you have created the frame, add wooden pieces and glue to give it more stability and strength. Finally, decorate with paint or other materials as desired.
What Types Of Paint Can I Use To Decorate My Star of Bethlehem?
When painting your Star of Bethlehem, you can use any type of acrylics paints, oil-based paints or watercolors for the job. If you want a more unique look, you can also use glitter paint or glow-in-the-dark paint to give your star an extra sparkle. Additionally, if you choose to use metallic paints, then be sure to seal it with a clear coat/sealant afterwards to prevent fading and rusting.
Conclusion
For those looking for a unique and special way to bring light into their home this holiday season, crafting your own Star of bethlehem can be the perfect solution. With bright colors and simple construction, this stunning figure of light is both eye-catching and meaningful.
So take the time to make it yourself or with friends or family members, as you'll have much more appreciation for it after assembling the pieces into a beautiful work of art.
Now you know how to make a star of bethlehem! Plus, with its interesting history and spiritual symbolism, it has an extra layer of significance that goes beyond aesthetics. The star of Bethlehem can certainly bring a touch of delight to any holiday display, no matter where in the world it is brought to life.