Are you getting tired of looking at the same pillow covers in your home? Or have you been looking for an easier, less expensive way to update your living space without having to purchase new pillows and covers? Well, look no further! Making your own pillow cover can be a surprisingly quick, easy, and inexpensive project with amazing results.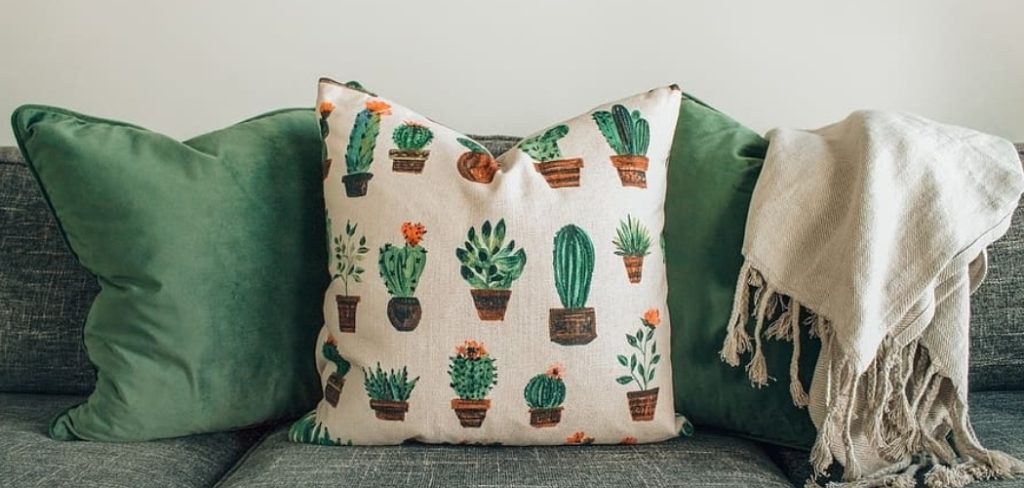 In this blog post, we'll explore all the necessary steps needed how to make a pillow cover without a zipper – yes, even without the use of complicated tools such as a zipper! So read on if you're interested in learning how to make a beautiful pillow cover without needing any special skills or supplies.
Supplies You Will Need to Make a Pillow Cover Without a Zipper
Fabric of your choice: ideally a lightweight to mid-weight woven fabric will work best
Scissors
Matching thread
Pins
Sewing machine
An iron and pressing board (optional)
A pillow insert that is slightly larger than the finished dimensions of your cover
Step by Step Guidelines on How to Make a Pillow Cover Without a Zipper
Step 1: Cut the Fabric
The first step is to measure and cut the fabric for your pillow cover. Measure and add an additional 1/2" of seam allowance, then use a ruler and rotary cutter or scissors to cut two pieces of fabric equal in size. If you'd like your pillow cover to be reversible, you can also cut two identical pieces of fabric which will both be used in the pillow cover.
Step 2: Sew Seams
Once your fabric pieces are cut, it's time to sew the seams! Begin by laying one of the pieces of fabric right side up and folding 1/4" along one edge. Pin the folded edge and then use a straight stitch on your sewing machine to sew along this folded edge.
Repeat this same process for the other three edges of the fabric piece, making sure to leave a 3" opening along one side for turning and inserting the pillow form.
Step 3: Add Optional Closures
For added security or decoration, you can add optional closures such as buttons, snaps, or Velcro. These are completely optional and are not necessary for a successful pillow cover without a zipper. This will also be the time when you should press and iron your seams for a more polished look.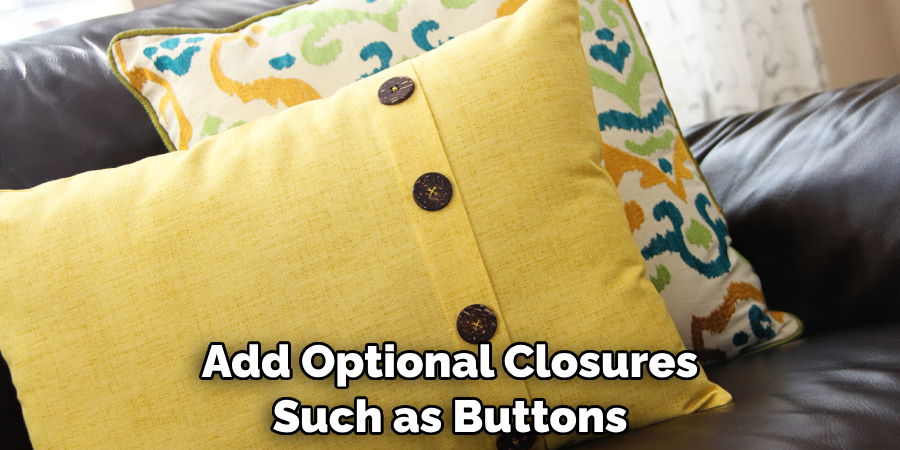 Step 4: Insert Pillow Form
Now that the pillow cover is complete, it's time to insert the pillow form. Turn the cover right side out through the opening you left along one side, then nestle your pillow form into this opening. Once in place, use a whip stitch or ladder stitch to close the opening. While inserting the pillow form, you may need to make some slight adjustments in order for your cover to fit snugly.
Step 5: Enjoy Your Custom Pillow Cover!
That's it! Now all that's left to do is admire and enjoy your new pillow cover made without a zipper. You can also experiment with adding trims or fabric paint if desired. And if you're feeling confident, try making a few more pillow covers for a complete matching set!
We hope that this blog post has been helpful in teaching you how to make a pillow cover without a zipper. If you have any questions or comments about this project, please feel free to leave them in the comments section below. Happy sewing!
Additional Tips and Tricks to Make a Pillow Cover Without a Zipper
1. Use a Strong Thread – When stitching the edges of your pillow cover, use a thread with a higher tension than you would normally use to ensure that it is secure enough to keep your pillow firmly in place.
2. Sew on Buttons for Extra Security – If you want even more assurance, add some small decorative buttons along the top edge of your pillow cover, which will ensure it stays shut.
3. Choose the Right Fabric – When selecting your fabric, make sure you pick a material that is soft and comfortable enough to sleep on. Additionally, opt for a fabric that isn't prone to fraying or shrinking when washed.
4. Cut Carefully – Take time when cutting out the shape of your pillow cover, as it is important to make sure the edges are cut straight for a neat finish.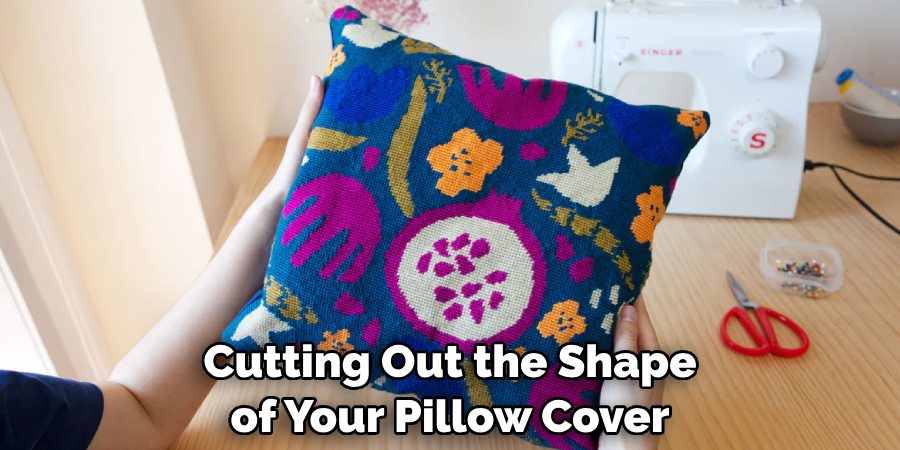 5. Iron Out Any Creases – After your pillow cover is finished, press it with an iron to ensure all of the seams and edges are flat and even. This will also help set the fabric so that it is less likely to shrink or wrinkle over time.
6. Add Embellishments – If you want to give your pillow cover a bit of extra personality, consider adding some small decorative features such as embroidery or fabric appliqués. This can help make your pillow cover truly unique and one-of-a-kind!
7. Try Different Fastenings – If you don't want to use buttons or a zipper to close your pillow cover, there are plenty of other options such as velcro, snaps, and even ribbon ties. Experiment with different fastenings until you find one that works best for you!
8. Follow the Instructions Carefully – Before you begin, make sure you read through the instructions carefully to ensure that you understand each step before starting. This will help ensure that your pillow cover turns out looking perfect!
Following these additional tips and tricks will help you make a beautiful, functional pillow cover without the need for a zipper! With a little patience and practice, you'll be able to create pillow covers that are both stylish and comfortable in no time. Before long, you'll have an entire collection of stunning handmade pillow covers to brighten up your home!
Precautions Need to Follow for Making a Pillow Cover Without a Zipper
1. Make sure to use the right size of fabric for your pillow cover. If you're using a standard 18-inch square pillow, you will need two pieces of fabric that are at least 20 inches wide by 22 inches long each.
2. It is important to pre-wash and dry your fabric before you begin sewing. This helps to prevent shrinkage and will give you a better end product.
3. Choose an appropriate seam allowance for your pillow cover. A standard seam allowance would be 1/2 inch, but you can always adjust it depending on the type of fabric you are using.
4. Use an iron to press any seams open or flat before hemming if desired. This will keep everything looking neat and professional.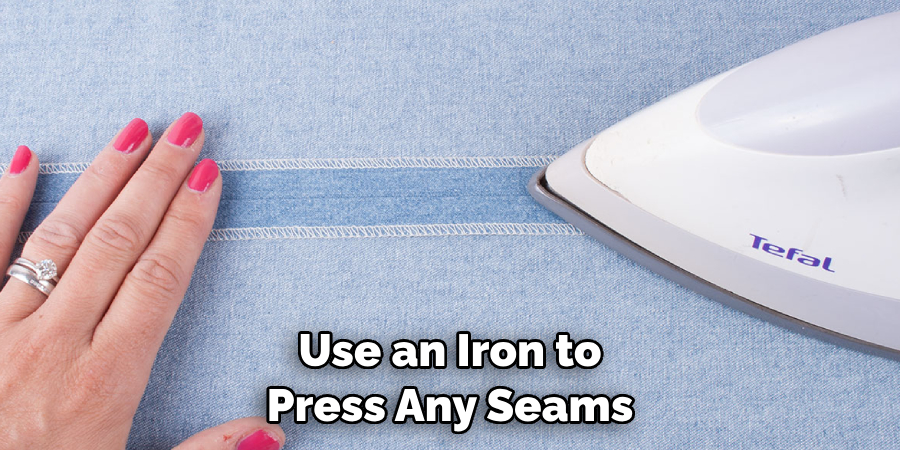 5. Make sure to use the correct thread for your sewing machine when creating a pillow cover without a zipper. A polyester or cotton-wrapped polyester blend is best for woven fabrics, while an all-purpose thread works well with knit fabrics.
6. To ensure that your corners look clean and neat, use a French seam for the side seams of your pillow cover. This will hide all raw edges and create a professional finish.
7. To finish off your pillow cover without a zipper, hem the edges or use binding for a more finished look. Make sure that you double-check all stitches before cutting any extra threads so that everything looks perfect!
Following these precautions will help you make a pillow cover without a zipper that looks professional and will last for years. With the right tools and materials, you can create something beautiful that can be enjoyed for years to come!
Frequently Asked Questions
Is It Difficult to Make a Pillow Cover Without a Zipper?
No, making a pillow cover without a zipper is actually quite simple! All you need is the right fabric, knowledge of basic sewing techniques, and access to basic supplies. With these things in hand, you can quickly create a stylish and comfortable pillow cover with minimal effort.
Do I Need to Have Sewing Experience?
No experience is necessary! If you've never seen it before, making a pillow cover without a zipper is an excellent way to learn basic techniques. Once you have the basics down, you can expand your skills and try more complex projects with ease.
What Kind of Fabric Should I Use?
The fabric you choose should depend on the look and feel you want for your pillow cover. You can use a variety of fabrics, including cotton, linen, velvet, and polyester blends. Choose something that is soft and easy to work with so it won't be too difficult to sew together.
Are There Any Tips for Making a Pillow Cover Without a Zipper?
Yes! A few tips include: measuring your pillow form before you cut the fabric to ensure a perfect fit, using pins and basting stitches when sewing to keep everything in place, and making sure all seams are secure. Finally, be sure to press the seams with an iron after sewing for a neat finish. With these tips in mind, you'll be able to make a beautiful pillow cover without a zipper in no time.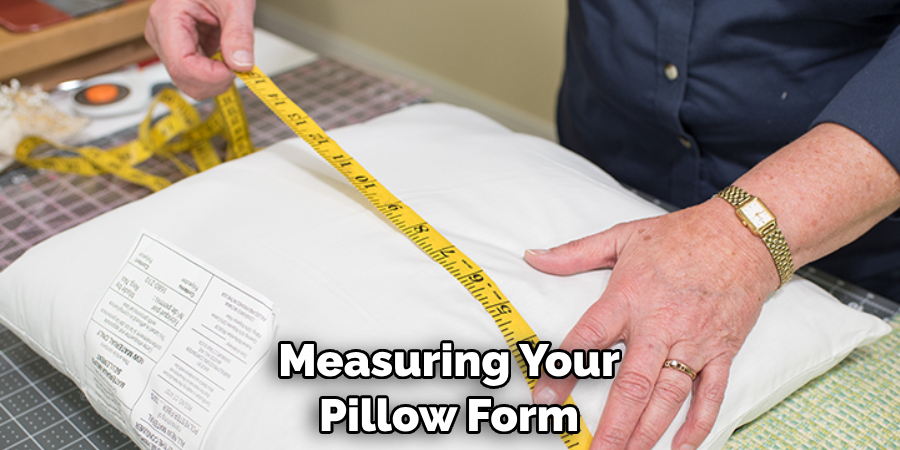 Conclusion
All in all, knowing how to make a pillow cover without a zipper is a simple and straightforward way to add style and comfort to any home. With basic sewing techniques, the right fabric, and access to supplies, you can create your own pillow cover without a zipper in no time. For added success be sure to measure, pin, baste stitch, and press seams with an iron for a neat finish. Have fun!