Do you wish to make your living room more cozy? A handmade pillow with a heart-shaped design is an easy and creative way to spruce up the look of your home. Not only are these pillows cute, but they're also quite simple and inexpensive to make.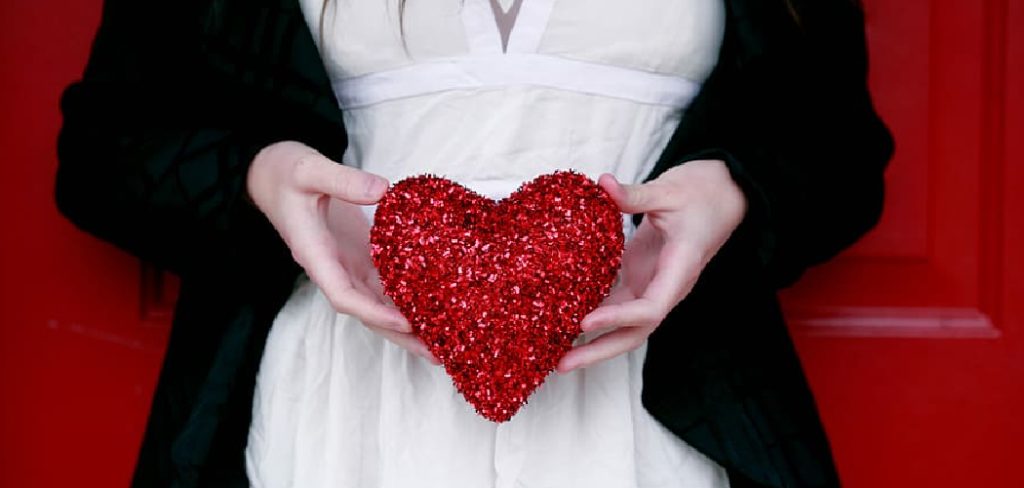 With just some basic sewing skills, fabric scraps, stuffing, and a few tools not much bigger than a bottle opener—you can craft the perfect customized pillow for yourself or as a gift.
In this blog post, we will be exploring step-by-step instructions on how to make a heart shape pillow and the materials you need to create it.
Tools and Materials You Will Need to Make a Heart Shape Pillow
Fabric
Sewing machine
Thread
Scissors
Chalk or disappearing ink pen
Pillow stuffing
Measuring tape
Pins
Step-by-Step Guidelines on How to Make a Heart Shape Pillow
Step 1: Preparing Your Materials
The first step in making a heart-shaped pillow is to prepare your materials. Start by gathering all of your fabric, thread, and tools that you will need for the project. Make sure to wash and press the fabric beforehand so it's ready for sewing. Next, measure out the fabric with Measuring tape that you will need for the pillow.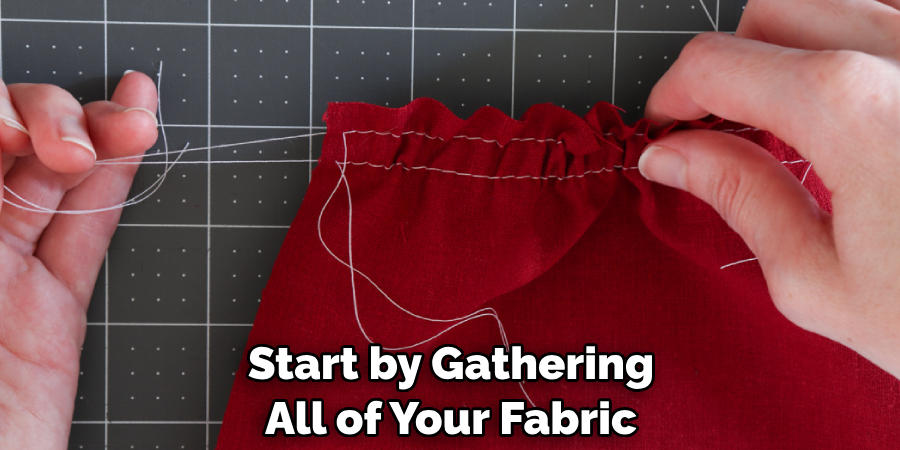 You'll want to measure twice the width of your desired pillow, plus an additional 4-5 inches on each side. If you're using a patterned fabric, make sure to center it so that the design is visible when placed in the finished pillow form.
Step 2: Cutting Out Your Pillow Pattern
Once your fabric is prepared, it's time to cut out the pillow pattern. Start by drawing half of a heart onto one side of the fabric with chalk or a disappearing ink pen. Make sure that the bottom point of the heart lines up with the edges of your fabric. Cut along the drawn line to create two halves of a heart shape. While cutting, make sure to leave a few extra inches of fabric for sewing.
Step 3: Sewing the Pillow Together
Now that you have your two halves of the pillow pattern cut out, it's time to sew them together. Take one half and lay it down flat on a table or other surface. Place the second half on top and line the edges up so that they are perfectly aligned.
Pin the two pieces together and then use a sewing machine to sew around the perimeter of the heart shape. Make sure to backstitch at the start and end of your seam for extra durability.
Step 4: Filling The Pillow
Once you have sewn around your pillow pattern, it's time to fill the pillow with stuffing. You can use store-bought stuffing, or you can make your own with fabric scraps. Stuff your pillow until it's as firm as desired, making sure to leave enough room for one more seam. This step is important if you want your pillow to stay in its heart shape.
Step 5: Finishing The Pillow
The last step in making a heart-shaped pillow is to finish off the pillow with one final seam. Place the last pin in the center of your heart shape and sew around it, making sure to backstitch at both ends. Once finished, remove all pins from the fabric and give your new pillow a good fluffing. Your handmade heart-shaped pillow is complete!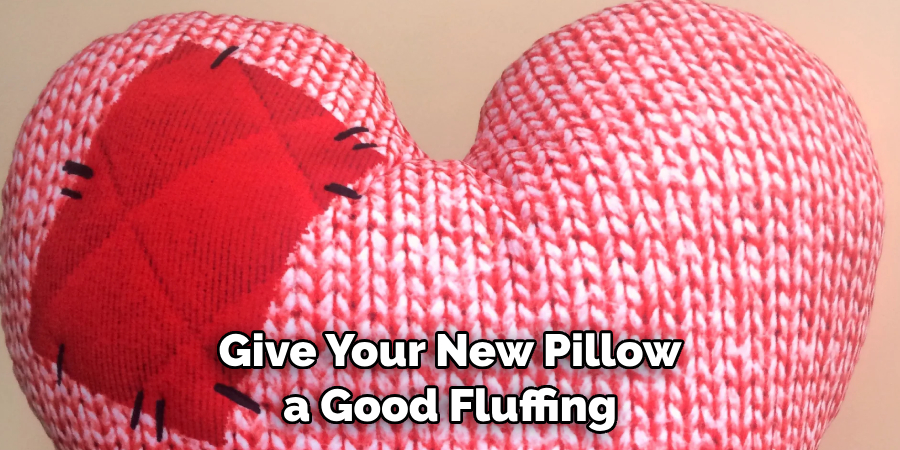 Following these steps, you can easily create a beautiful and personalized heart-shaped pillow for your living space. If you have any questions or would like more information about making a heart shape pillow, please feel free to contact us at Anytime Crafts for assistance. We'd be more than happy to help!
Additional Tips and Tricks to Make a Heart Shape Pillow
1. Choose a material that is easy to work with. Cotton or polyester fleece are some of the more popular fabrics for making heart-shaped pillows as they are lightweight and will hold their shape well.
2. Measure twice, cut once! When cutting out your fabric pieces, be sure to measure them carefully so you can avoid unnecessary mistakes that could ruin the pillow.
3. Use a fabric marking pen or tailor's chalk to draw out the shape of your heart on the fabric before cutting it. This will help you keep lines even and prevent any imperfections from appearing in your finished product.
4. When sewing the edges of your two pieces together, use a whip stitch so that the stitches are hidden on the inside of the pillow. This will give your pillow a more professional look when it's finished.
5. If you want to add an extra special touch to your heart-shaped pillow, consider decorating it with embroidery or appliques. You can also use different colors of fabric to create patterns and designs that will make your pillow unique.
6. To ensure that your pillow remains soft and comfortable, stuff it with a quality polyester or down filling before closing the opening. This will help keep the shape of the pillow in place while making it extra cozy.
7. Finally, to protect your handiwork, consider adding a few lines of clear fabric glue around the edges of the pillow to help keep it together and prevent it from coming apart. With these tips, you're sure to have a beautiful heart-shaped pillow that will last for years!
Following these tips and tricks will help you make a heart-shaped pillow that looks professional and is sure to be a hit with your friends or family. With patience and some creativity, you can create something special that everyone will love! Good luck!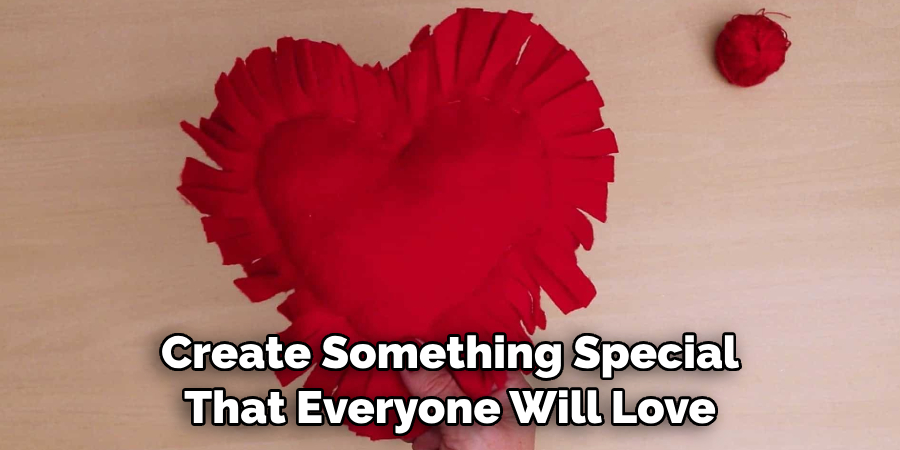 Precautions Need to Follow for Making a Heart Shape Pillow
Prior to beginning the project, make sure you have all the necessary supplies on hand; fabric pieces, stuffing, and a needle and thread.
Read through the instructions first before starting the project so that you are familiar with the steps and understand what needs to be done.
Choose a sturdy fabric for your pillowcase such as cotton or canvas. Make sure that it is a fabric type that won't fray easily when penciled and stitched.
Cut the fabric pieces into two heart shapes using a template, or draw out a freehand design of your desired heart shape onto the fabric and cut along the outline.
Place the two pieces with their right sides facing each other and pin them together.
Sew around the edges of the two pieces, making sure to leave a small gap for stuffing the pillow.
Stuff the pillow with stuffing, making sure not to overstuff it. Securely close the remaining gap with more stitches before removing the pins from the earlier steps.
Make sure to knot securely when finished and tie off the thread.
Making a Heart Shape Pillow is an enjoyable project that can be completed in a few simple steps! However, it is important to take the necessary precautions outlined above when starting your project. Following these instructions will ensure you have a successful and satisfying result in the end.
Frequently Asked Questions
What Kind of Fabric Should I Use for the Pillow?
It's best to use a cotton broadcloth or canvas for the main portion of the heart-shaped pillow. For the accent pieces, you can choose any type of fabric that matches your décor. You could also use fun patterns such as polka dots or gingham for a more whimsical look.
How Do I Prepare the Fabric?
Before you start cutting and sewing, it's important to prepare the fabric for your pillow. Wash all of your materials in hot water with a mild detergent and then tumble dry them on low heat. This will help get any excess dye out of the fabric that might transfer onto the pillow as you work.
How Do I Cut the Pieces?
Once your fabric is prepped and ready for use, you can begin cutting out your pieces. Use a ruler to draw a heart shape on the fabric and then cut it out using sharp scissors. You'll need two of these same piece as well as two accent pieces that are slightly smaller than the first pieces. Make sure to mark which pieces will be on the front of the pillow and which pieces will be on the back.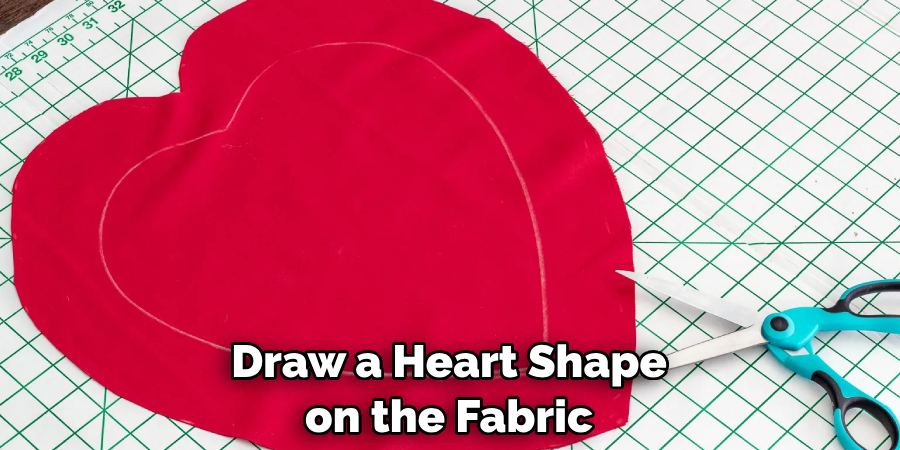 Conclusion
Following these steps, you can learn how to make a heart shape pillow. You have everything you need to make the perfect heart shape pillow for your loved one – a unique combination of materials, creativity, and love.
Let your imagination run wild with the possibilities! From vibrant colors to special fabrics and fun trims, the project possibilities are nearly endless. Whether you are celebrating an anniversary or looking for a cute accent piece to complete room decoration, this project is sure to bring a smile to someone's face.
So gather up your materials and get started on making a personalized heart shape pillow today – your special creation will surely be appreciated by all who receive it!