Are you looking for a fun, creative project to take on? If so, you've come to the right place! Making your peasant blouse without a pattern is an excellent way for fashion enthusiasts of any skill level to hone their craft.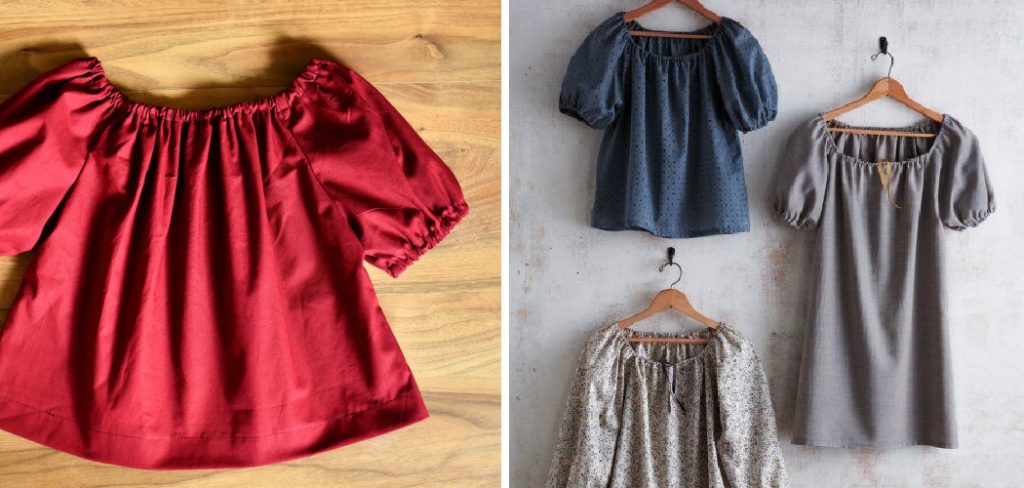 Whether it's your first attempt at dressmaking or if you're an experienced seamstress, this post will give you the step-by-step instructions needed to create a beautiful peasant blouse pattern that fits perfectly with your style.
If you don't have a pattern, don't worry! You can use an existing blouse as your guide. Pick a peasant-style blouse that you like and use it as a guide to creating your pattern.
Here, you'll learn how to make a peasant blouse without a pattern and also all the tips and tricks for creating a stylish peasant blouse fit for royalty. Let's get started!
What Will You Need?
Before you start, you must ensure you have all the supplies needed for your project. Here's what you'll need:
Fabric
Thread
Measuring tape
Scissors
Pins
Sewing machine
Once you have all your supplies ready, it's time to start.
Creating the Pattern
10 Easy Steps on How to Make a Peasant Blouse Without a Pattern
Step 1. Measure Yourself:
You should take measurements before beginning your project to ensure the best fit. Make sure to measure the blouse's bust, waist, and length. Write down your numbers so that you have them handy for later reference.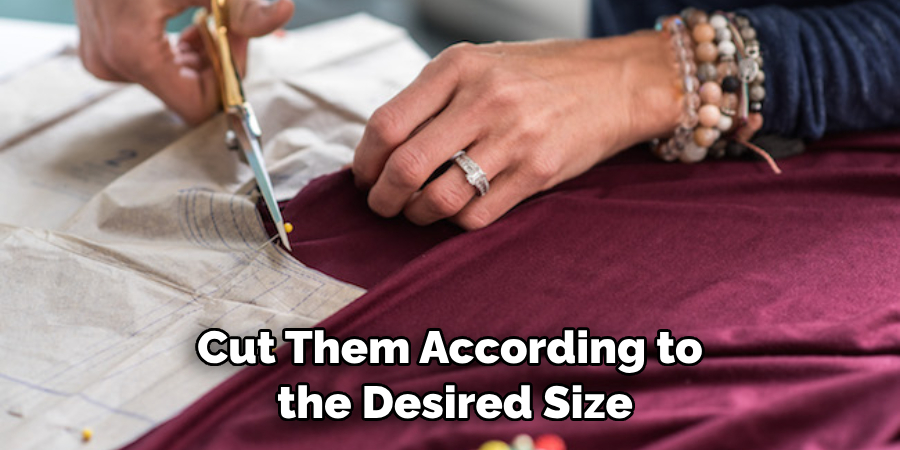 Step 2. Cut Your Fabric:
Once you've taken your measurements, lay out two pieces of fabric and cut them according to the desired size of the blouse (keeping in mind your measurements). Be sure to leave enough space on each side for seams when cutting. If you're using a patterned fabric, ensure the designs line up correctly when cutting.
Step 3. Pin and Sew:
Now it's time to pin and sew your pieces together. Place the two pieces of fabric right sides together and pin along the edges. Sew along the pinned edges using a sewing machine or by hand stitching, leaving a small gap at the top for inserting elastic later on.
Step 4. Hem the Neckline and Sleeves:
Once you've sewn your blouse, hem the neckline and sleeves for a professional look. To do this, fold each edge inwards twice before stitching in place securely with a sewing machine or by hand stitching. Additionally, you can use a serger to finish off the edges.
Step 5. Create Gathers:
To create the peasant blouse look, you'll need to make gathers along the neckline and sleeves. To do this, begin by pinning two rows of gathering stitches around the neckline and sleeves. Then, pull gently on both threads until desired gathers are achieved. Secure in place with pins before stitching in place.
Step 6. Insert Elastic:
Using a safety pin, thread elastic through the opening at the top of your blouse and stitch in place securely when done. Pull your elastic tight for an even fit across your body. You can also add ribbon ties for a more decorative look.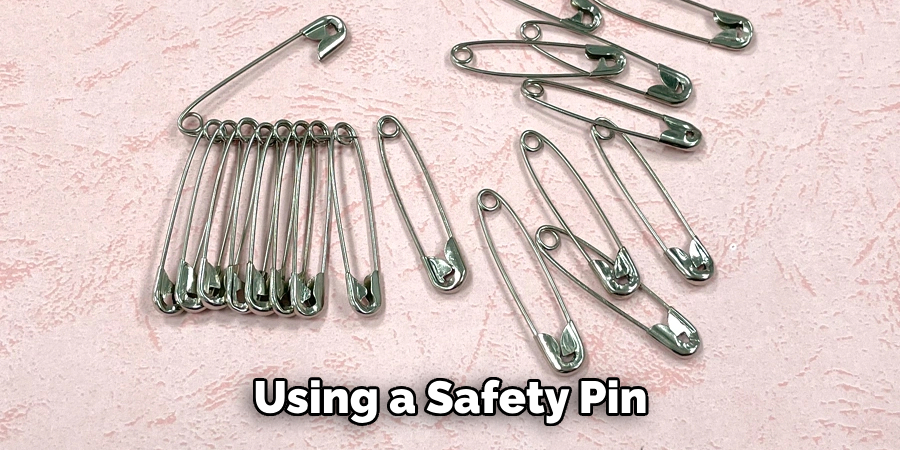 Step 7. Add Trims:
You can add trims to your blouse to create a more interesting look. Trims such as lace, ribbon, or beads can be sewn on for an eye-catching effect. Be careful not to overdo it; choose one or two trims and add them sparingly for the best results.
Step 8. Press:
Once you're sewed your trims in place, press the garment with an iron to give it a polished finish. This will also help flatten any lumps and bumps created during the sewing process. Don't forget to turn the garment inside out before ironing.
Step 9. Sew Buttons or Snaps:
To ensure that your blouse stays securely closed, sew buttons or snaps along the front opening of the garment. Ensure that the buttons or snaps are securely attached before wearing. Otherwise, this could cause embarrassment when you least expect it.
Step 10: Enjoy Your Peasant Blouse!
Congratulations! You've just made a beautiful peasant blouse without a pattern. You can now enjoy wearing it and showing it off to your friends. Have fun!
By following these steps, you can easily make a peasant blouse without a pattern. With just a few simple materials and tools, you can create your own one-of-a-kind garment that suits any occasion. Give it a try and see what amazing fashion pieces you can come up with!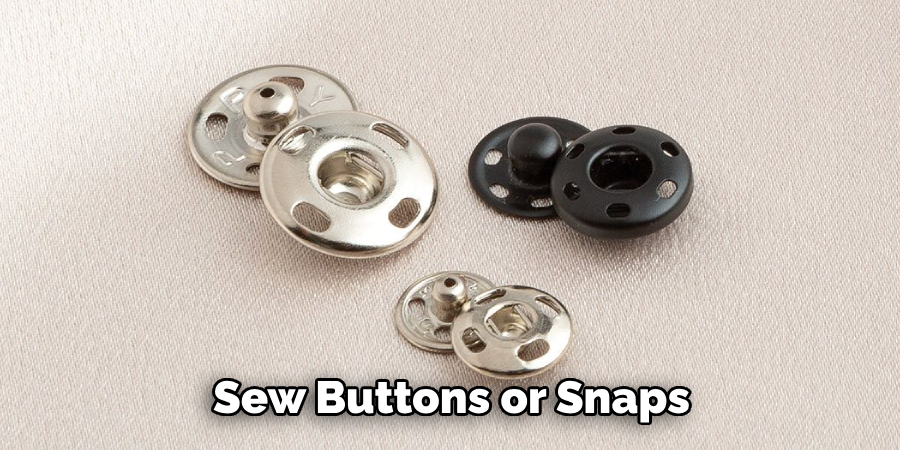 5 Additional Tips and Tricks
1. If you need help finding a good peasant blouse pattern, look at vintage clothing stores or online for inspiration.
2. To make sure the neckline of your peasant blouse fits properly, use a tape measure to take accurate measurements before you start cutting and sewing.
3. add two small pleats along the top of each sleeve just below the shoulder seam for an extra puffy sleeve effect.
4. If you want to create a ruffled look, sew rows of gathers along all sides of the garment and then topstitch them in place with matching thread.
5. When it comes time to hem your peasant blouse, opt for a wide double-folded hem instead of bias tape or ribbon – this will ensure a secure, long-lasting finish.
With these tips and tricks in hand, you'll be able to make a great peasant blouse without using a pattern!
5 Things You Should Avoid
1. Try to make your peasant blouse a manageable size. The right fit is key for a successful garment.
2. Avoid using lightweight fabrics like muslin or cotton voile as they are not sturdy enough to hold up over time and may stretch out of shape easily.
3. If you're having trouble with gathering fabric, avoid pulling the thread tightly – this can distort the shape of the fabric and create an uneven look.
4. To get a professional finish, don't use pins when sewing seams – instead, opt for basting stitches that can be removed easily afterward.
5. Avoid putting elastic around the neckline of your peasant blouse, as it can cause uncomfortable stretching and bunching when worn for long periods.
By following these tips and tricks, you can create a beautiful peasant blouse without the need for a pattern!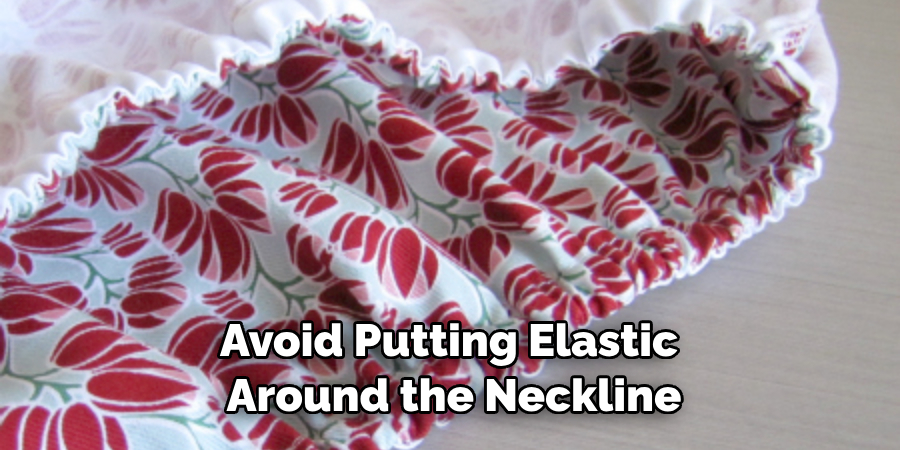 Some Frequently Asked Questions
1. How Do You Dress Like a Peasant?
 Choose loose, lightweight fabrics – cotton and linen are ideal for a peasant look.
Opt for muted colors such as browns, grays, and other earth tones to achieve an authentic old-world style.
Choose simple yet functional clothing – like shirts with drawstrings, baggy trousers, or long skirts with pockets.
Accessories can also help add to the peasant look – try adding a wide belt or scarf to cinch in your waist or add some color to your outfit, respectively.
Regarding footwear, opt for flat shoes like sandals or clogs instead of high heels, as they're more comfortable and practical choices for a rustic style.
By following these tips, you'll be able to easily achieve a peasant-inspired look without breaking the bank!
2. What Do You Wear With a Peasant Blouse?
High-waisted jeans are a great choice for pairing with a peasant blouse – they will help balance the garment's volume and add an extra layer of coverage.
A skirt is also a great option, especially when needing a more formal look – opt for something with an A-line or pleated silhouette that hits just below the knee.
You can wear your peasant blouse alone, but it's also easy to pair with other lightweight pieces such as cardigans or jackets.
Try accessorizing with a colorful scarf or a wide belt around your waist to add visual interest.
Regarding footwear, opt for comfortable but stylish shoes such as flat sandals or ankle boots.
By following these tips, you'll be able to create a variety of looks with your peasant blouse that is both fashionable and comfortable.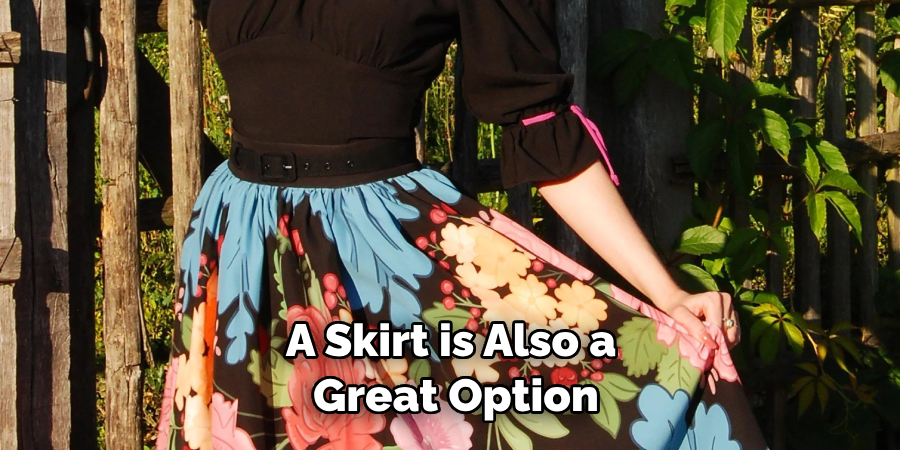 3. What Color Do Peasants Wear?
The colors worn by peasants typically vary depending on the culture, region, and time period. However, some common colors in peasant wear include muted earth tones such as browns, grays, and ivories. These colors were chosen for their practicality – they helped blend into nature and hide dirt so peasants could go about their daily activities without paying too much attention to themselves.
Other popular colors for peasant clothing include navy blue, deep reds, sage greens, and mustard yellows – all of which were easily sourced from local plants and materials.
So if you want to create a traditional look with your peasant blouse or garment, choosing these colors is key!
4. What is a Peasant Style Skirt?
A peasant style skirt is a type of skirt that has a full, gathered silhouette and usually falls below the knee. It's typically made from lightweight fabrics such as cotton or linen and features pleats or gathers along the hemline for extra volume.
The waistband is usually left loose and drawstring-style or can be cinched with a belt to create a fuller look. Peasant skirts are often paired with other items such as blouses, cardigans, or jackets – creating a complete rustic look perfect for any occasion!
Conclusion
How to make a peasant blouse without a pattern is a great way to save money and flex your creative muscles. Creating something unique boosts self-confidence, and when you make it yourself, you can be sure that nobody else has the same article of clothing as you!
When you're done, don't forget to share a photo or tweet about your success – you could even get featured by magazines and websites dedicated to DIY fashion!
Always remember that making mistakes is human nature, so don't be too hard on yourself if a stitch isn't perfect. You can always let out the thread and try again until you feel confident in the results.
Finally, nothing says handmade like a homemade peasant blouse! So go ahead – gather your supplies, relax for some mindful sewing, and enjoy the satisfaction of proudly wearing something original made with love!