If you're looking to save money this holiday season, why not try sprucing up a cheap Christmas tree to make it look expensive? It's easier than you think and can make for an amazing centerpiece at your next family gathering. With a few simple supplies such as ribbons, décor items, ornaments, and lights, you could have yourself a beautiful tree that looks like it belongs in the fanciest of homes.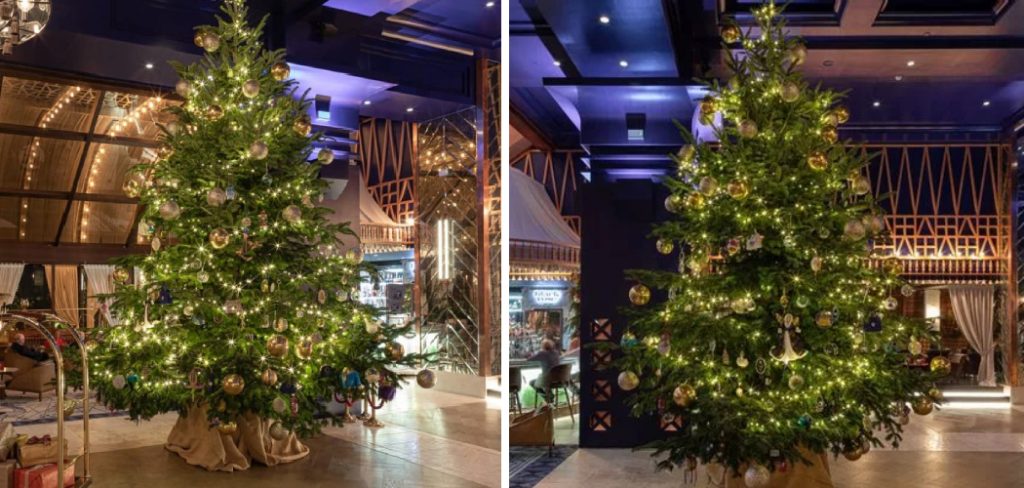 Whether it's for the living room or hallway, with some creative decorating techniques your guests will never guess how little money went into your festive design. Read on to find out how to make a cheap Christmas tree look expensive.
10 Best Ways on How to Make a Cheap Christmas Tree Look Expensive
1. Invest in Quality Lights:
Quality lights can instantly up the wow factor of a cheap Christmas tree, making it look more beautiful and luxurious than ever before. Opt for LED strand lights or fairy lights as opposed to traditional incandescent bulbs; these will illuminate your tree with a softer and more even light while saving energy too.
Make sure you purchase lights that have extra long strands and are waterproof for outdoor use, as this will really help to make your cheap tree look more expensive.
2. Add Ornaments:
If you want to turn a plain tree into something spectacular, then adding ornaments is the way to go. There are many different types of ornaments available such as glass balls, wood pieces, and paper cutouts that can all help to make a cheap Christmas tree look expensive.
Try grouping similar ornaments together in each section of the tree for a uniform look. Adding an ornament topper such as a star or angel can complete the look.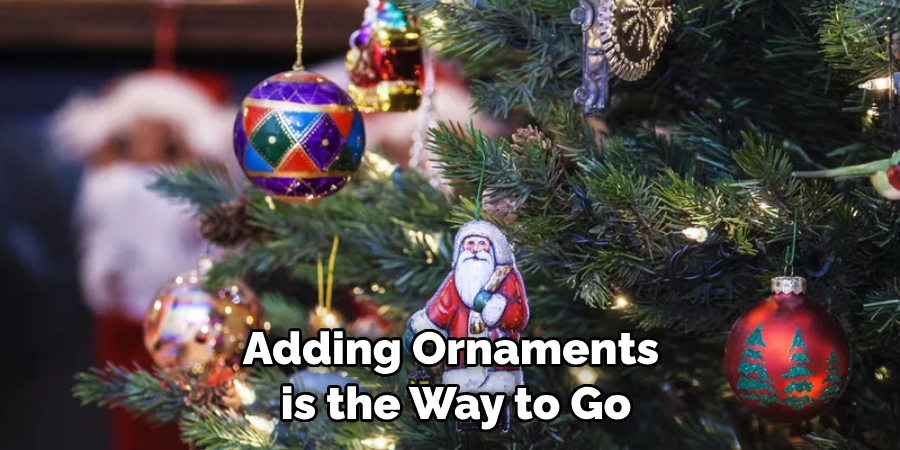 3. Use Ribbon:
Ribbon is another great way to enhance your tree's overall effect without breaking the bank. Opt for elegant ribbons such as metallic, velvet, or chiffon fabric to wrap around the tree for a more luxurious look.
You can also use it to create beautiful bows and streamers that will make your cheap Christmas tree look more expensive than ever before. Using ribbon is an easy and cost-effective way to add a special touch.
4. Add Floral Elements:
Bring in some of nature's beauty by adding floral elements to your Christmas tree such as poinsettias, leaves, branches, or wreaths. This will instantly create an upscale look that your guests won't forget. You can also add some artificial flowers to the mix for an extra luxurious touch. This will not only add color and texture but also bring a feeling of warmth to the tree.
5. Lights and Decorations:
You don't have to spend a fortune on decorations if you want your tree to look expensive – you just need to be smart about how you use them. Try using mini lights, baubles, stars, and other festive items to decorate your tree and create a look that's truly unique.
You should keep in mind that less is more when it comes to decorations; too many items can make your tree look cluttered and take away from its overall effect.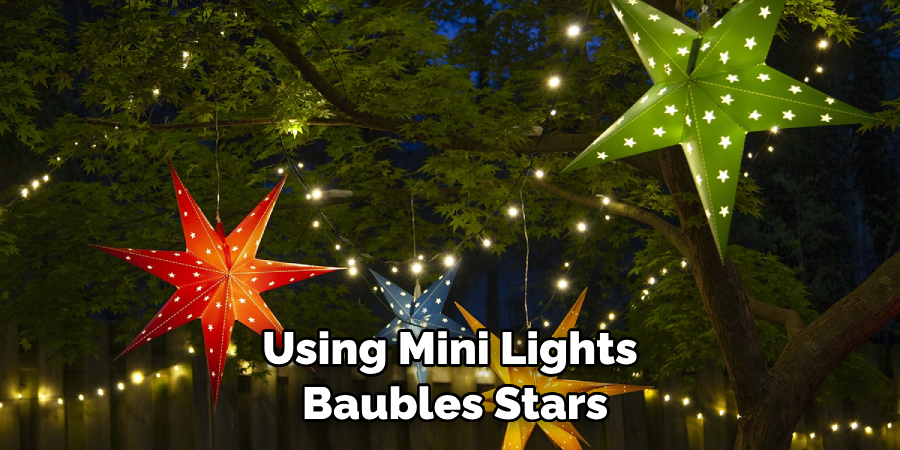 6. Buy Some Decorative Accessories:
Add some extra pizzazz by purchasing decorative accessories such as a tree skirt, garland, or silverware for the dining table. These items will instantly give any area a more expensive feel without having to spend a fortune. For the ultimate luxury touch, why not invest in some Christmas-themed sculptures or wall art?
7. Add Greenery:
If you want your tree to look as if it belongs in a five-star hotel, then adding greenery is the way to go. Try using real pinecones or branches to create a rustic look, or add some faux ivy vines to give it an extra touch of glamour. Either way, the addition of greenery will make your cheap Christmas tree look expensive in no time.
8. Use Silver and Gold Accents:
Nothing says luxury more than silver and gold accents. Try adding some shiny metallic ornaments to your tree for a truly special look. You can also opt for silver bells and garlands to complete the effect. This method is perfect if you're looking to give your Christmas tree an expensive yet classic look.
9. Choose a Classic Color Scheme:
You don't have to use every color of the rainbow when it comes to decorating your Christmas tree – sometimes sticking to a classic color scheme can make all the difference. Opt for traditional colors like white and silver, or go for a modern look with blues and silvers. Whichever you choose, make sure the colors aren't too bright as this can take away from the tree's expensive appeal.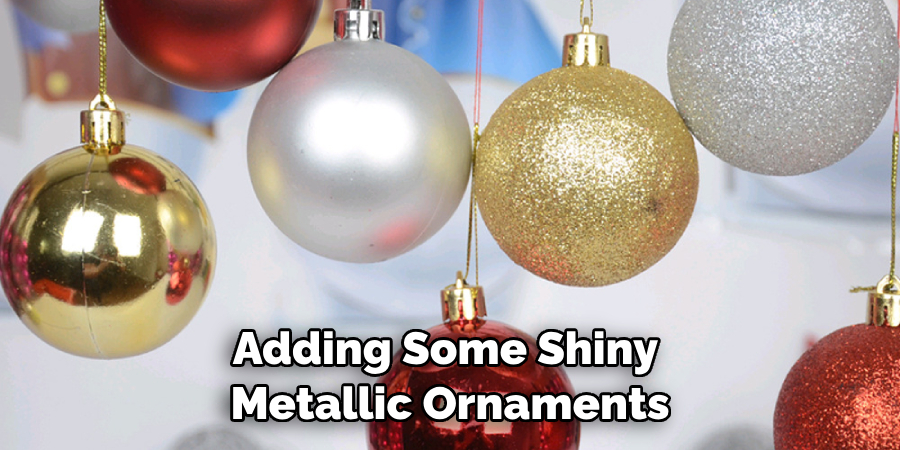 10. Repurpose Your Decorations:
Finally, if you're looking to save even more money this holiday season, why not repurpose some of your old decorations and give them a new look? Try upcycling items such as tin cans, mason jars, or wine bottles by spray-painting them and adding festive décor. This way, you can give your tree a unique and expensive look without spending a fortune.
With these tips on how to make a cheap Christmas tree look expensive, you'll be sure to have the most beautiful tree in town this holiday season! Just remember to use quality lights, and add ornaments, ribbon, floral elements, and decorations for an extra special look. Finally, don't forget to choose a classic color scheme and repurpose your decorations for a luxurious tree that won't break the bank. Good luck!
Additional Tips and Tricks to Make a Cheap Christmas Tree Look Expensive
1. Choose a festive color scheme. Neutral and metallics are always a safe starting point, but don't be afraid to take risks with bolder colors or even pastels for a more modern look.
2. Swap out the typical tree topper for one that is a bit more unique and luxurious. Try something like a beaded star, an angel, or even a whimsical paper mache piece.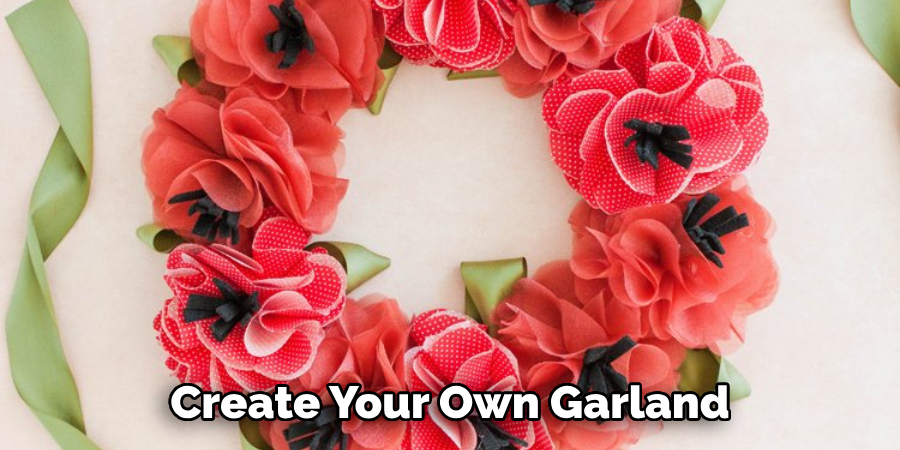 3. Use glitter or metallic paints to spruce up inexpensive decorations like pine cones, wooden cutouts, and other craft store finds.
4. Create your own garland with ribbon, string, and fabric for a truly unique look.
5. Invest in quality lights that will last year after year. LED strings are energy efficient, long-lasting, and give off a warm light that traditional incandescent bulbs can't match.
6. Add interest to the base of the tree by using interesting and unexpected material. For example, you can pile up a stack of shiny books or use strands of pearls to make a statement at the bottom of the tree.
7. Upgrade your ribbon by taking a more creative approach than simply wrapping it around the tree. Make bows for each branch, hang ribbons from ornaments, or drape garland over the tree.
8. Use ornaments with interesting shapes, textures, and materials. Vintage glass ornaments, paper mache pieces, hand-painted wood slices, and even pom-poms can make a cheap tree feel opulent!
9. Don't forget the power of fresh greenery! Pine branches are a great way to add a festive scent and texture to any tree.
10. Finally, don't be afraid to mix and match inexpensive decorations with pricier pieces for an eclectic, yet luxurious look. A few well-placed, high-end ornaments can make all the difference!
Following these tips and tricks can help you transform any cheap Christmas tree into an expensive-looking and timeless showstopper! Have fun and get creative with your decorations this holiday season. Happy decorating!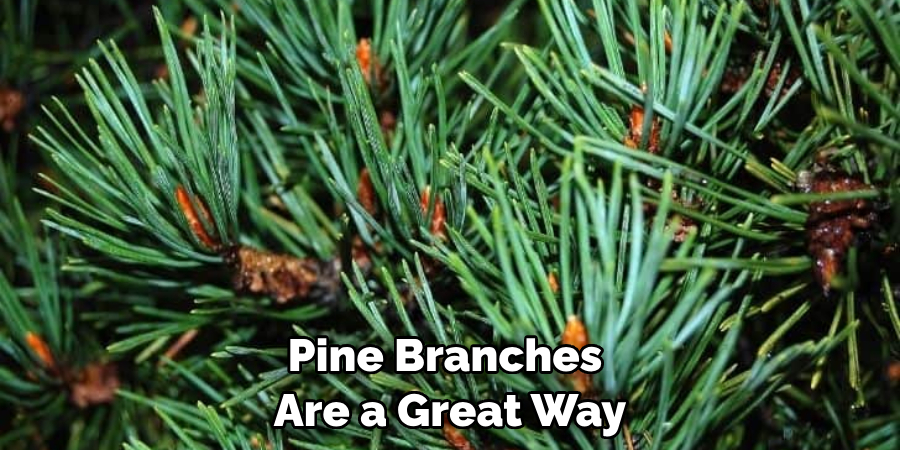 Things You Should Consider to Make a Cheap Christmas Tree Look Expensive
1. Choose a Slim Tree:
A slim tree is usually more expensive than a full, thick one of comparable size, so opt for this option to help your tree look more luxurious. Make sure the branches are dense and well-shaped for an even better effect. Choosing a slim tree also helps to make your tree look taller and provides more space for ornaments, so you can decorate it in a way that looks elegant.
2. Add Layers of Ribbon:
A big part of making a cheap Christmas tree look expensive is the decorations. To add a regal touch, tie multiple layers of ribbon from top to bottom around the tree. Choose ribbons that match your theme or color scheme, and use satin, velvet, and other luxurious materials for an even more lavish look.
3. Choose Ornament Colors Wisely:
When decorating the tree with ornaments, try to stick to a single palette of colors. This helps create a harmonious effect, while also allowing you to play with different sizes and textures. Metallic hues, such as gold, silver, and copper, add a glitzy look that's perfect for a luxurious Christmas tree.
4. Hang Lights:
What better way to make your tree shine than by adding some twinkling lights? This requires minimal effort but can give your tree a classy upgrade. Choose fairy lights or even an LED starburst light to place at the top of the tree for added extravagance. Hanging lights on the tree also helps to make it look fuller and more decorated.
5. Add a Topper:
Finally, you can finish off your luxurious tree with an eye-catching topper. You could choose something simple like a star or an angel, or even go for something more elaborate, such as a bow or wreath. This is a great way to tie the look of your tree together and create a truly impressive holiday display.
By following these considerations, you can make even the most budget-friendly Christmas tree look like a million bucks. With a few small touches and some creativity, your tree will be fit for any festive celebration. Try these tips to transform your cheap Christmas tree into an expensive one that will take pride of place in your home this year.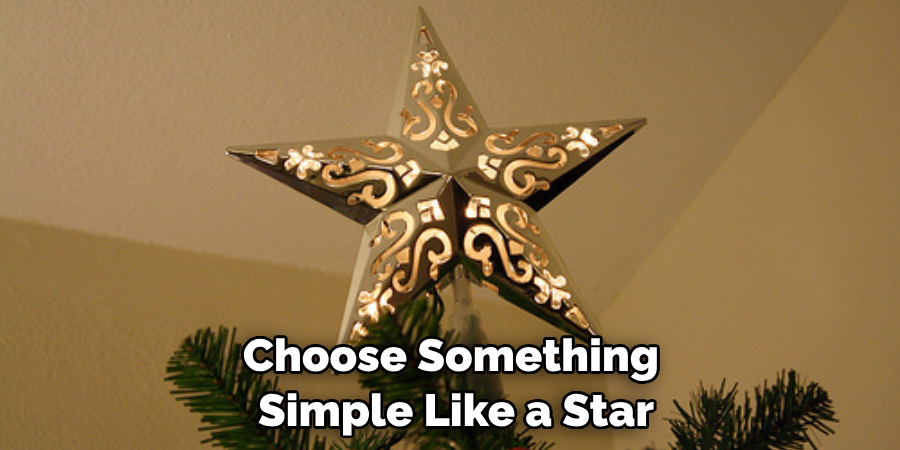 Frequently Asked Questions
What Can I Do to Make My Christmas Tree Look Expensive? 
One thing you can do is fluff your branches. This means working from the base up and gently helping each branch into its fullest shape. Additionally, you could try using a few items to give it an extra sparkle – such as garlands, lights, ornaments, and bows.
What Kind of Ornaments Should I Use? 
For a timeless and classic look, choose ornaments that are either white or silver. Opt for smaller ones with intricate details like snowflakes or stars. If you want to get creative, consider using DIY ornaments such as paper stars or pinecones wrapped in tinsel.
What Kind of Lights Should I Use? 
For a truly luxurious look, opt for warm white LED string lights. They'll give your tree an elegant glow that won't be too overpowering or blinding. And if you want to go all out, try wrapping some fairy lights around the trunk and branches too.
Should I Put Garland on My Tree? 
Of course! Garland can be a great way to give your tree an extra special touch. Choose a garland made from fabric, ribbon, beads, or even feathers for a totally unique look. You could also opt for traditional tinsel or popcorn garlands too.
What Kind of Bow Should I Put On My Tree? 
You can opt for a simple bow with velvet ribbon or go all out with an oversized, statement-making bow that's draped across the tree. Look for bows made from metallic materials like gold or silver to add a bit of glamour to your tree.
Conclusion
Decorating is an art form, and making any space look thoughtful and expensive on a budget is always achievable. With these simple steps, you can make a cheap Christmas tree look like it cost more than what you've actually spent.
There's nothing better than standing back at the end of the holiday season, an admixture of pride and cheerfulness, knowing you have created something beautiful that won't break the bank.
Now that you have learned how to make a cheap Christmas tree look expensive, all that's left is for you to enjoy the holidays and get into the festive mood. Happy decorating!