Decorating your home for Christmas is a fun and exciting way to welcome the festive season. Glass vases are an excellent choice for decorating your space, as they can be filled with ornaments, garlands, lights, and other decorations to create a festive atmosphere. By learning to decorate glass vases for Christmas, you can create unique and eye-catching centerpieces that will elevate the holiday cheer in your home.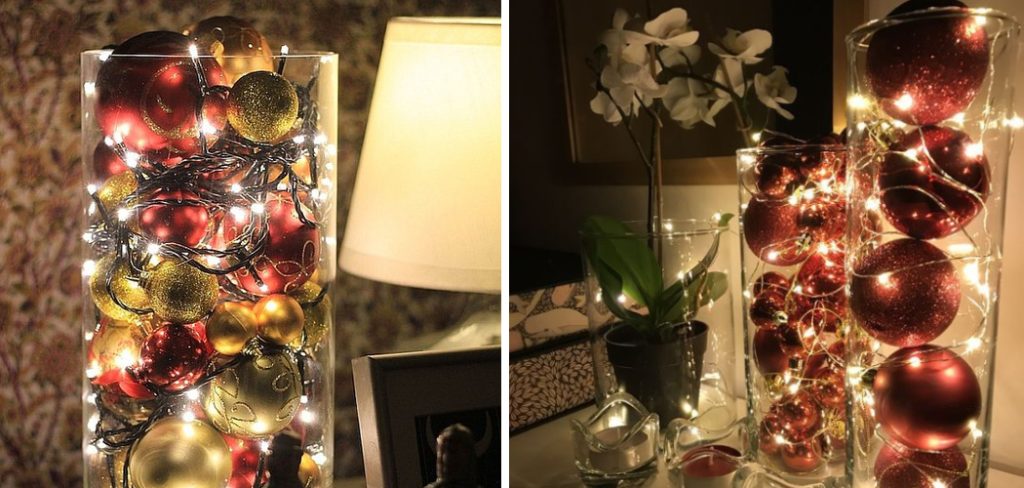 Decorating glass vases for Christmas is a great way to bring festive cheer into your home. Glass vases are versatile and can be used in various ways to create beautiful decorations. The best advantage of decorating glass vases for the holiday season is that it allows you to express your creative style while also using items you already have around the house. You can find step-by-step instructions on how to decorate glass vases for christmas in this blog article.
Step-by-Step Processes for How to Decorate Glass Vases for Christmas
Step 1: Inspect the Vases
It is important to check the condition of your glass vases before planning any Christmas decorations. If there are any chips, cracks, or scratches on the vase's surface, it is best to replace them before decorating. After inspecting the vases, clean them thoroughly using a soft cloth and a mild detergent solution. Rinse them with clean water afterward and dry them completely before decorating.
Step 2: Choose a Christmas Theme
Decide on the overall theme for your glass vase decoration. You can pick a traditional holiday style, such as snowflakes, reindeer, or Santas, or something more modern, like golden stars, glittery swirls, or snowmen. Now that you have a design plan, it's time to gather the necessary materials for decorating your glass vases. You will need paint, ribbons, ornaments, twine, glitter, and other decorations. Use seasonal colors such as red and green for a more festive look.
Step 3: Paint the Glass Vase
Once you have gathered the materials, it's time to start painting your glass vase. Choose a color that will match your decorating scheme and paint the outside of the vase. If desired, you can add some glitter or other sparkly items to make the vase even more festive. Let the paint dry before continuing.
Step 4: Wrap with Ribbons and Twine
Next, wrap the vase in colorful ribbons or twine. You can also use fabric, lace, or burlap to make your glass vase even more beautiful. Secure the ribbon or twine using glue or a heat gun. Leave room for other decorations at the top of the vase.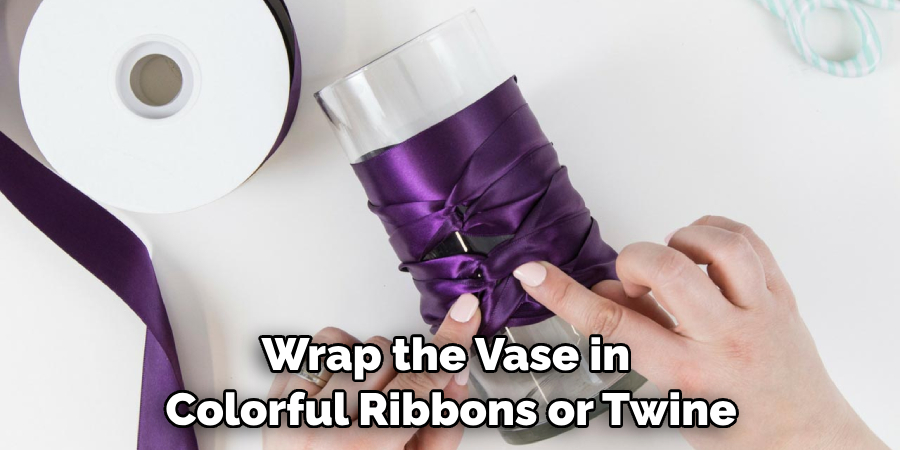 Step 5: Add Ornaments and Greenery
Once the paint is dry and the ribbon or twine is secured, add your decorations. Hang small ornaments, pinecones, berries, and other embellishments to make your glass vase festive. If desired, add a few sprigs of greenery to complete the look.
Paste or attach decorations like stars or snowflakes onto your glass vase using a hot glue gun. Carefully arrange them in a creative way to create an attractive design. You can also use glitter paint on the outside of the vase to make it sparkle.
Step 6: Add a Candle or Battery-Powered Light Source
Add a candle or battery-powered light inside your glass vase for a warm, inviting glow. LEDs are very popular and can be easily found in stores. You can also use fairy lights to create a stunning effect on the glass vase.
Finally, finish your glass vase decoration with a few more decorations like ribbons, bells, or glitter to complete the look. You can also use bows or other decorative objects for added appeal. Once everything is in place, proudly display your Christmas-themed glass vases and admire your handiwork. With these steps, you can easily learn to decorate glass vases for Christmas.
Precautions for How to Decorate Glass Vases for Christmas
Use caution when handling glass items and wear protective gloves to avoid injury if the glass breaks.
When using hot glue, use a low-temperature setting to prevent overheating or melting of the vase material.
Securely tape down any decorations glued onto the glass to ensure they stay in place while crafting.
Make sure to use tweezers when handling any small items such as beads, gems, or sequins to avoid them from sliding into the vase.
Place a mat or towel underneath your glass vase when using glitter or glue for easy later clean-up.
Avoid sharp objects like scissors, knives, and saws that may damage the glass.
Avoid using paint, markers, or any permanent decorations on the vase to ensure you can reuse it for other occasions.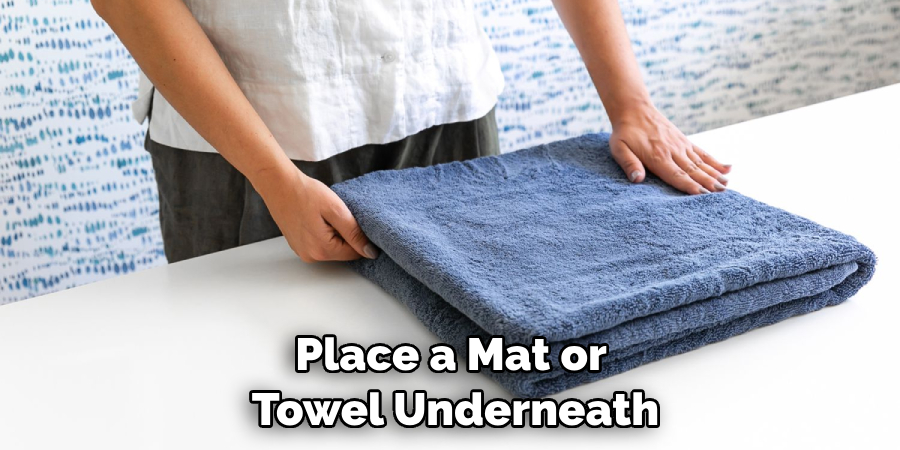 Following these precautions will help to create a beautiful and festive Christmas-themed glass vase while ensuring safety when crafting.
What Are Some Unique Ways to Decorate Glass Vases for Christmas?
Decorating glass vases for Christmas is a great way to add a festive touch to your decor. There are many creative and unique ways to decorate glass vases to bring your holiday decor to the next level. From colorful glitter designs to using natural materials from around your home, there are plenty of ideas to choose from when it comes to giving your vases a special holiday makeover.
One way to decorate glass vases is by using colorful glitter and paint. You can create fun patterns or shapes with glitter and paint, giving your glass vase a pop of color that will bring joy to your home this season. Another great idea for Christmas decorating is to use natural materials from around your home. Add pinecones, holly berries, or other holiday foliage to the vase for a festive look. You can also use ribbons and bows to tie around the vase as an accent piece.
Are There Any Safety Risks You Need to Be Aware of When Using Decorations on Glass Vases?
When decorating glass vases for Christmas, it is important to be aware of the potential safety risks associated with them. Always ensure that any decorations you use are designed to be used on a glass surface and won't cause damage to the vase. Additionally, never use products such as spray paint or glitter, which could break into small pieces, become airborne and pose a potential hazard.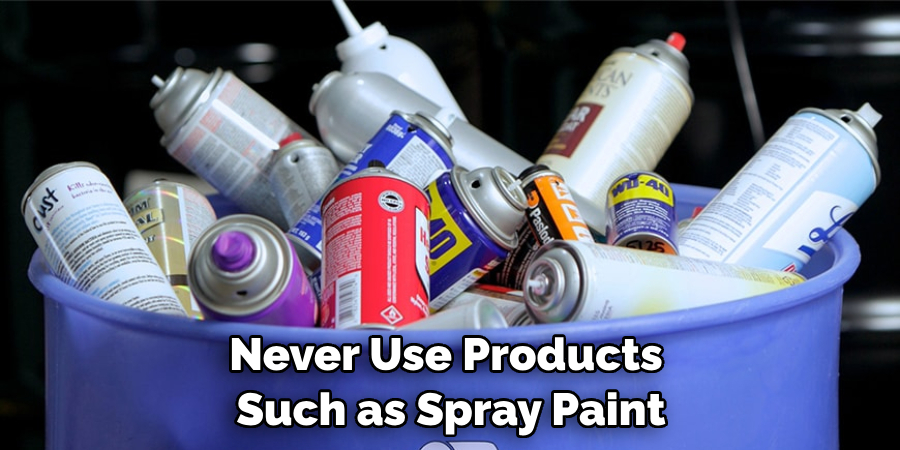 Be sure to read the instructions on any glue, tape, or other adhesives used and follow all safety precautions. Finally, take care when cleaning up after decorating, as glass vases can be fragile and easily broken. Properly dispose of any decorations that have become damaged, chipped, or cracked during use to avoid accidental injury.
What Colors and Themes Work Best for Decorating Glass Vases for Christmas?
When it comes to decorating glass vases for Christmas, there are a few key colors and themes that work well. Red, green, white, and silver are all classic Christmas colors that will add a festive touch to any décor. But don't be afraid to get creative. You can use other shades, such as pinks or blues to mix things up a bit. If you're going for a traditional look, consider using poinsettias or holly as decorations on your glass vases.
You can also use Christmas ribbons and bows for an extra festive touch. For something more modern, adding pinecones, snowflakes, bells, and glittery ornaments is a great way to decorate your glass vases. In addition to the colors and decorations, there are other ways to make your glass vase decorations stand out. Consider adding ornaments that light up or move around for an eye-catching display. Finally, you can also add elements of nature, such as pinecones and branches, to create a natural look.
How Can You Make Sure That Your Decorations Look Professional and High-quality? 
To ensure your vase decorations look professional and high-quality, you should use materials of the highest quality. Choose colors and textures that are compatible with each other to create an aesthetically pleasing design. Avoid using too many different hues or patterns, as this can quickly become overwhelming.
Additionally, be careful when handling fragile items such as glass vases – if dropped, they can break and ruin your design. When decorating the vase, use only materials with glass that are safe to use.
Natural elements such as leaves or pinecones can create beautiful arrangements. Ribbon, tinsel, and glitter can also add a festive touch. For a more permanent look, consider using glass paint or marker to draw delicate designs on the vase. When decorating your vase for Christmas, keep it simple and elegant.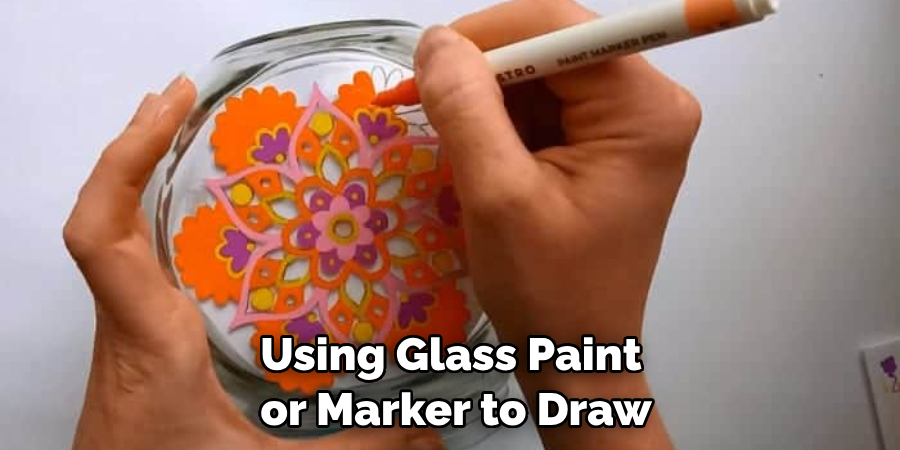 Use colors and materials that complement each other – a red ribbon with white snowflakes or green pinecones with silver stars look charming when arranged in a vase. Finish off the decoration by placing a small candle inside the vase to create a warm, inviting atmosphere.
Conclusion
In conclusion, decorating glass vases for Christmas can be an easy and creative way to spruce up your holiday decorations. With just a few materials, you can create beautiful festive designs that will impress your family and friends. Whether you use paint, ribbon, ornaments, or any other embellishment, these glass vases will make a great addition to the holiday festivities.
Don't forget to add lights and water; you will have a wonderful centerpiece that will cheer the season. I hope this article has been beneficial for learning how to decorate glass vases for christmas. Make Sure the preventive measures are followed chronologically.