Do you love crafting and creating unique decor? If so, crocheting a stuffed unicorn animal is your perfect project. Not only does this cute little creature make the perfect plushie companion to snuggle with, but it can also be used to add a magical touch when used as decorations around your home. With the right materials, a bit of practice, and some patience, you'll quickly discover that crochet unicorns are surprisingly easy to create – even for beginners!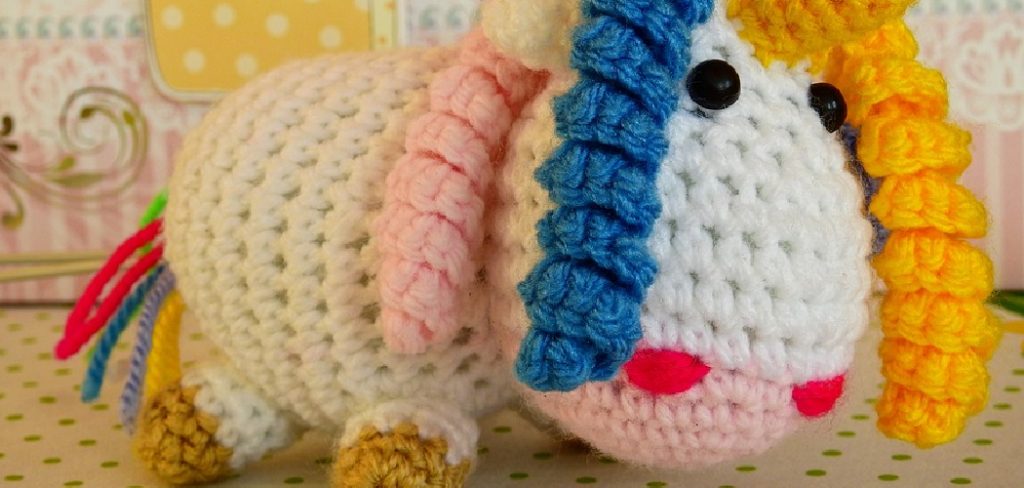 Whether you are an experienced crocheter or just beginning your journey into the wonderful world of crafts, with these step-by-step instructions on how to crochet a unicorn stuffed animal, you'll be able to create this magical creature in no time.
So come along with us on our adventure to explore the possibilities that come from learning how to make one of these special fuzzy friends!
What Will You Need?
Before you begin, make sure you have the following materials on hand:
Yarn in two different colors of your choice (white and pink/purple or any other combination)
A crochet hook size G/4.0mm
Fiberfill stuffing
Scissors
Tapestry needle
Stitch markers
Once you have all the materials you need, let's get started!
10 Easy Steps on How to Crochet a Unicorn Stuffed Animal
Step 1. Crochet the Head:
Begin by creating a magic circle and make 6 single crochet stitches into the ring. Be careful to keep your stitches tight to prevent the stuffing from showing through. Using a stitch marker here is important to mark the beginning of each round.
Step 2. Increase the Head:
Now increase your rounds by crocheting 2 single crochet stitches into each stitch of the previous round (12 single crochet stitches total). You can also adjust the size by increasing or decreasing the number of stitches in the next round. Additionally, you can switch colors after each round to make the unicorn's mane.
Step 3. Crochet the Neck:
Continue crocheting in rounds until the head is the desired size, then switch to crocheting a neck by crocheting 10 single crochet stitches. Ensure to use a stitch marker to mark off the end of each round. If desired, you can also decrease the size of the neck by crocheting two single crochet stitches together in each stitch.
Step 4. Crochet the Body:
The body is made up of four separate parts – two sides, an arm, and a leg. Begin with the left side by crocheting 12 single crochet stitches into the neck. Switch colors for the arms and legs if you wish, then crochet 10 stitches for one arm and 10 stitches for one leg.
Step 5. Increase Stitches in Each Part:
Continue increasing your stitch count with every round until all four sections have been completed. The arm should have 20 stitches, while the leg should have 28 stitches total when finished (this will depend on how big or small your unicorn is). Make sure to mark off the beginning of each round with a stitch marker.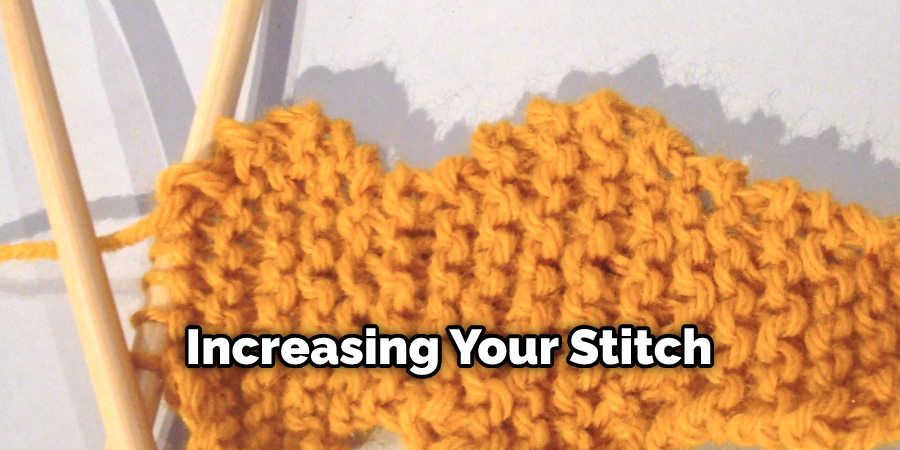 Step 6. Decrease Stitches in Each Part:
When all four sections have been completed, begin decreasing the stitches for each section until you've reached your desired size for the body parts. Before continuing, check how many stitches you'll need for both sides of the unicorn. Remember to mark off each round's beginning with a stitch marker.
Step 7. Crochet the Horn:
To make the single horn, start by crocheting eight single crochet stitches into a magic circle, then increase your stitches until you reach 24 stitches total. Then decrease your stitches until you've reached eight again before breaking off from your work. Try to make the horn as smooth and even as possible.
Step 8. Close Up and Stuff The Unicorn:
Once all of the pieces are finished, it is time to close up and stuff your unicorn! Begin by sewing together the four sections (two sides, arm, and leg) using your tapestry needle and yarn in a matching color. Once everything is sewn together, carefully stuff it with fiberfill stuffing and make sure to add some stuffing into the horn as well. Ensure that the stuffing is evenly distributed for a perfect shape.
Step 9. Crochet the Face and Ears:
To crochet the face, begin by chaining 5 stitches and joining them together at the end with a slip stitch. Then single crochet around the circle until you reach 6 stitches total before fastening off from your work. To make the ears, chain 5 and join them together like before, then single crochet 8 times around before fastening off from your work. Be careful to make both the face and ears as even as possible.
Step 10. Sew On The Features:
Now it is time to sew on all of your pieces! Use your tapestry needle in a matching color yarn to attach the face, ears, and horn where desired. You can even use black yarn or embroidery floss to embroider the eyes and mouth. It will really give your unicorn a unique look!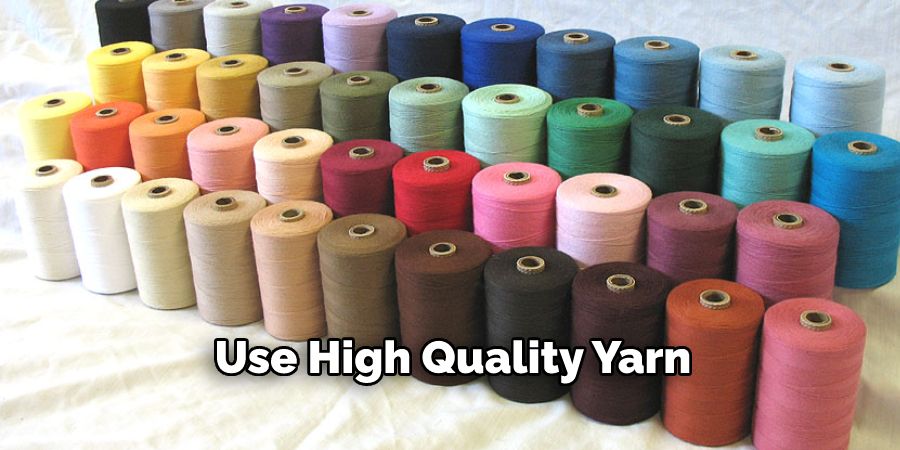 Finally, your unicorn stuffed animal is finished! Enjoy playing with your new crochet toy or give it as a gift. With how easy it was to make, you'll be able to whip up a few more in no time!
5 Additional Tips and Tricks
Make sure to use high quality yarn for a long lasting finish. Acrylic is often recommended as it is strong, durable, and can be machine washed.
As you're crocheting the Unicorn, take the time to shape each part correctly. Don't rush when forming the legs or head, which can result in a sloppy finish.
Use safety eyes if you want your stuffed animal to have realistic looking eyes without sewing them on by hand.
If you make mistakes while crocheting your unicorn, don't worry! A crochet hook and scissors are all needed to unravel and correct any mistakes with minimal hassle.
Once finished, stuff your Unicorn with polyester stuffing and use the tapestry needle to close up any open ends carefully. This will ensure that your Unicorn is complete and ready to be played with or displayed!
By following these tips, you'll be sure to create an adorable crochet Unicorn that will last for years! Good luck, and have fun crafting!
5 Things You Should Avoid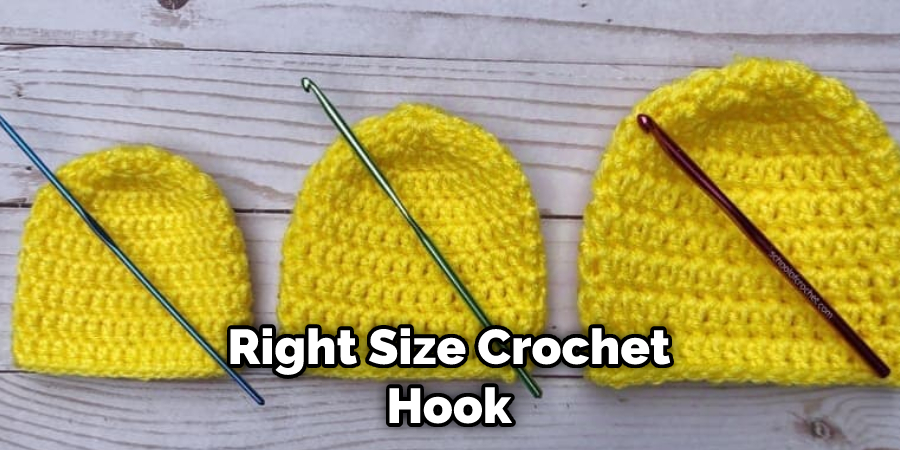 Not using the right size crochet hook. If you're using worsted weight yarn, then you should use a size G (4mm) crochet hook for the body and a smaller one for the details.
Not following the pattern carefully. Make sure to read through each step before starting, especially if there are any complicated stitches involved.
Not paying attention to how tight or lose your stitches are when crocheting the unicorn's body and features. Your stitches should be consistent throughout so they all look the same when sewn together later.
Not stuffing your unicorn correctly – make sure it has enough stuffing so that it looks plump and cuddly! Overstuffing can cause the seams to split and make the stuffing come out.
Not sewing up all of the pieces correctly – use a strong thread such as embroidery floss or yarn, and try not to sew too tightly so that there is enough room for movement. Be sure to tie off your threads securely when you're done!
With these five tips in mind, you'll be able to crochet a beautiful stuffed unicorn for your loved one! Now let's get started.
What Type of Yarn is Best?
When it comes to crochet, there are many different types of yarns that you can use. However, acrylic is the most commonly recommended type of yarn for crocheting a stuffed unicorn. It's strong and durable yet still soft and cuddly, making it perfect for stuffed animals.
Other good options include cotton or wool blends, which will give your unicorn an extra bit of texture and coziness! Once you've chosen the yarn type, make sure to pick out the right weight (lightweight/fingering, worsted, chunky, etc.) so that your stitches don't come undone too easily.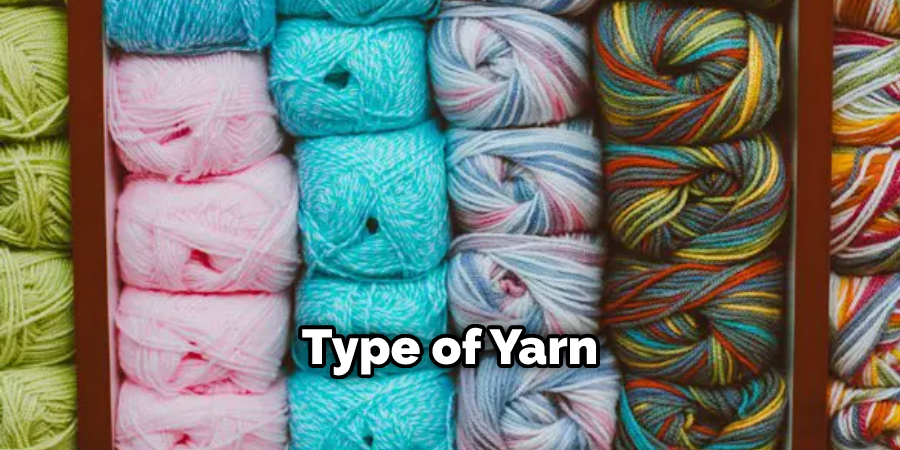 Moreover, if you want your stuffed animal to last, using high quality yarn is essential as it will result in a better finish and longer lasting toy!
Conclusion
Crafting a unicorn stuffed animal can be an incredibly fun and rewarding experience! You now know the basics of how to do it, so what are you waiting for? Grab your crochet hook and materials, and jump right into creating your own cuddly new friend. Don't forget to upload pictures of your creations onto social media or sell them if you're entrepreneurial!
The possibilities with crocheting are seemingly endless, from unicorns to bears, bunnies to dragons; the choice is yours. With a bit of practice and experimentation, you'll soon become a master crochet artist. Best of luck with your own fluffy and colorful little creatures, and don't forget to have fun!
Hopefully, the article on how to crochet a unicorn stuffed animal was helpful in guiding you through the process. Have fun and enjoy!
Good luck with your crochet endeavors!