Are you looking to add a burst of color and texture to your crocheting repertoire? Why not try your hand at creating a sunflower square! This warm, inviting stitch is the perfect addition to shawls, afghans, pillows or any other crochet project. In this tutorial, we'll be guiding you through how to crochet a sunflower square step-by-step. We'll cover all the materials that you need along with each technique required for completing this vibrant pattern—from creating the center flower to working up those neat borders! Let's get started and make something beautiful today!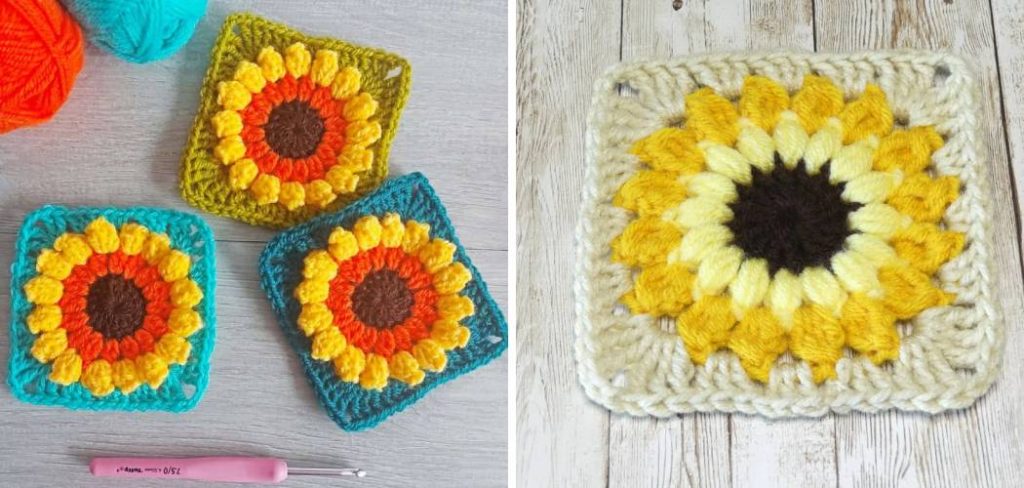 Crocheting can be a great way to make beautiful pieces of art that you can use as part of your home decor, such as pillows and blankets. It's also an enjoyable hobby that people of all ages can take up! Today we're going to walk you through the process of crocheting a sunflower square – an intricate design with a complex pattern but don't worry, it's easier than it looks! From selecting the best type of yarn for the project to finishing touches like blocking and stitching, this post will guide you through each step so that by the end, you'll have completed a gorgeous sunflower square.
Why May You Want to Crochet a Sunflower Square?
There are many reasons why you may want to crochet a sunflower square. Such as:
1. Decorative and Cheerful Appearance
One of the main reasons people crochet a sunflower square is for the decorative and cheerful appearance it can add to any project. It's perfect for creating afghans, bags, hats, or even wall hangings. The bright colors of the sunflower petals make them stand out from the rest of your work and bring some extra happiness into your home.
2. Versatility
Another reason why you may want to crochet a sunflower square is for its versatility. Sunflower squares can be used in so many different ways and in almost any type of project. It's perfect for adding an interesting pattern to just about anything, from blankets to clothing items like scarves, hats, and even sweaters. You can also use them to create unique bags or purses that will definitely get you noticed.
3. Quick and Easy Pattern
Finally, a sunflower square is an incredibly easy pattern to learn how to crochet. Even if you're a beginner, the steps are fairly straightforward and simple to follow. After a few practice rounds, you'll be able to complete a sunflower square in no time at all.
These are just some of the reasons why crochet enthusiasts may want to try making a sunflower square. It's an easy and fun pattern that can add charm and beauty to any project! Ready to get started? Let's learn how to crochet a sunflower square!
How to Crochet a Sunflower Square in 6 Easy Steps
Step 1: Gather All Materials
The very first step in crocheting a sunflower square is to make sure you have all the materials you need. This includes an appropriate crochet hook, yarn (in two colors for this project), scissors and a tapestry needle.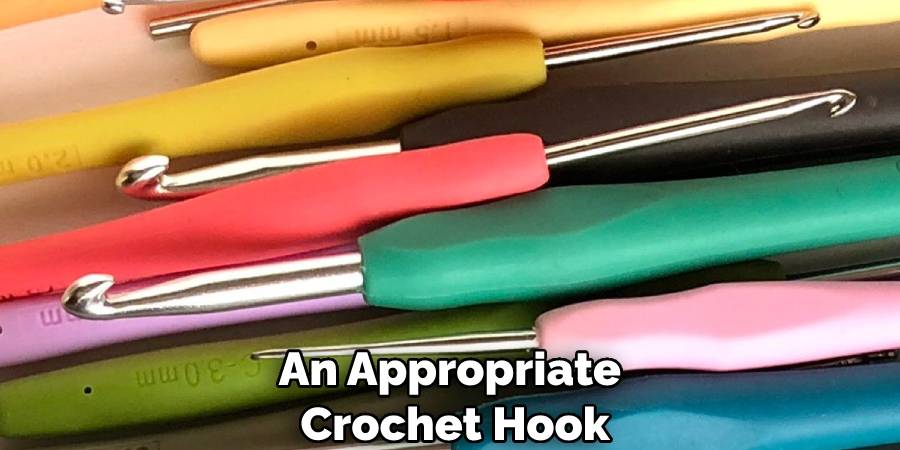 Step 2: Make the Center Chain
Start by making a center chain of four stitches with your chosen color of yarn. This is the start of your sunflower square and will form the center of the flower. Also, make a slip knot and place it at the end of your chain.
Step 3: Create the Center Petals
For this step, you will need to use a double crochet stitch. Start by working three double crochets into each chain stitch from the center chain. This will create six petals in total around the center chain.
Step 4: Make the Outer Petals
For this step, you will need to use a treble crochet stitch. Start by working three treble crochets into each chain stitch from the center petal pattern. This will create twelve outer petals in total around the center of the flower.
Step 5: Join All Pieces Together
Once you have completed the center and outer petals, it is time to join them together. Using a slip stitch, start by joining all pieces from the center petal pattern to the outer petal pattern. You will have to make sure the stitches are all facing the same direction.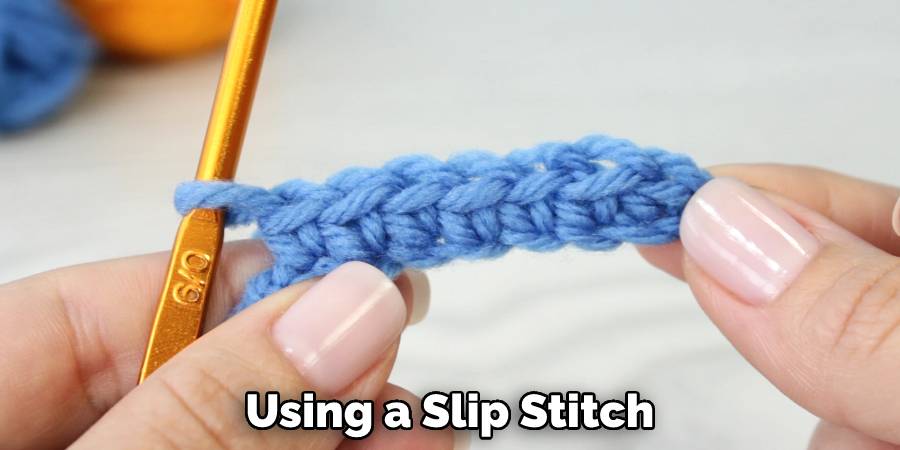 Step 6: Finish & Weave in Ends
Now that you have completed your sunflower square, it is time to finish up and weave in any loose ends. Cut off any excess yarn and use a tapestry needle to weave in the loose ends. Once done, your sunflower square is complete!
Enjoy your new sunflower square and share it with friends or family. This fun project provides a beautiful accent to any room or space, and is sure to bring a smile to anyone who sees it. With just a few simple materials and some patience, you can create something truly special that will last for years to come. Happy crafting!
Some Additional Tips to Crochet a Sunflower Square
1. Use a Yarn With Multiple Colors for the Petals
This is a great opportunity to use those yarns with multiple colors. Change the colors of each petal when changing rounds, this will give it an extra fun and vibrant look. Also, if you want to make the sunflower look more realistic add some yellow and orange hues in between the petals.
2. Engage in Different Stitch Patterns for Variety
When making the petals, engage in different stitch patterns for variety. For instance, alternately tie a slip knot and treble crochet stitches on each round. This will add a unique texture to the sunflower and make it look even more eye-catching!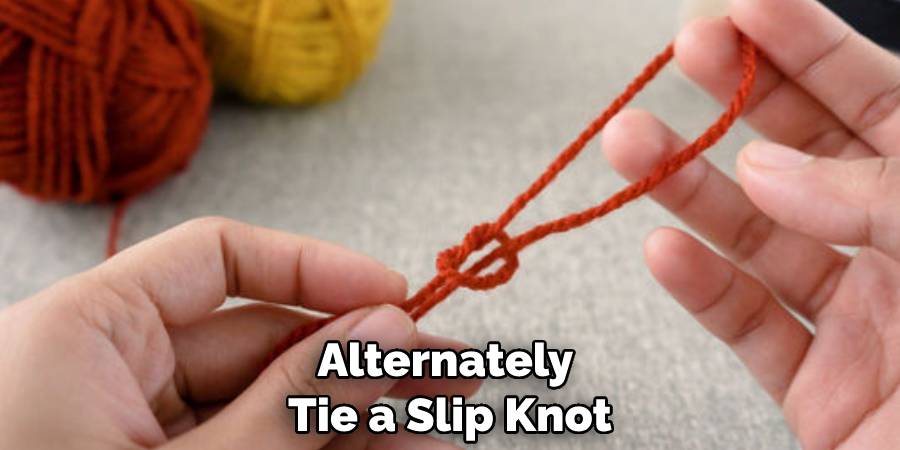 3. Crochet a Stem for Extra Support
If you want to make sure that your sunflower holds its shape, crochet a stem at the back of your flower with single crochet stitches in green yarn, this will provide an extra layer of support. Make sure to add leaves if you are feeling creative.
4. Don't Forget the Center
After your flower is complete, make sure to also crochet a center for it using either single or double crochet stitches in brown yarn. This will help give your sunflower an even more realistic look!
These are just a few of the tips on How to Crochet a Sunflower Square. With the help of these tips, you should be able to create your very own sunflower square in no time! Happy crocheting!
Frequently Asked Questions
What Precautions Should I Take When Starting a Sunflower Square?
It's important to follow the instructions provided in your pattern carefully and to choose the correct type of yarn for your project. Additionally, if you are a beginner, make sure that you understand all of the basic crochet stitches before beginning. Also, when using multiple colors, be sure to secure all ends to prevent tangling. Finally, it is always a good idea to keep track of your progress with a row counter or other method that works for you.
What Kind of Yarn Should I Use?
Yarn choice will depend largely on the type of sunflower square you are creating. For instance, if you are crocheting an intricate design, you may want to use a finer yarn such as cotton or rayon. Alternatively, if you are creating a rustic sunflower square, then a thicker yarn like wool would be more suitable. Ultimately, choose the yarn that will best fit with your project.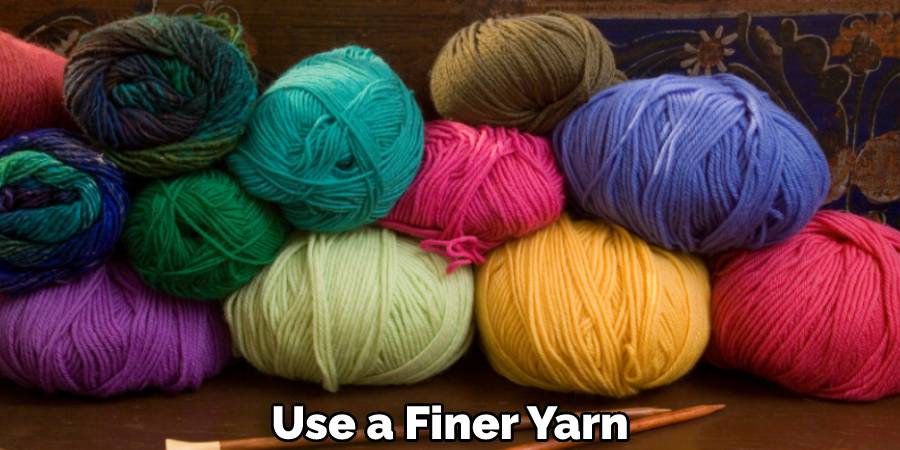 What Stitches Do I Need?
For most basic versions of a sunflower square, you will need to know the chain stitch, single crochet, double crochet, and slip stitch. Although there may be variations on the pattern, those are the four stitches that make up the basic structure of a sunflower square.
How Long Does it Take to Crochet a Sunflower Square?
The amount of time required to complete a sunflower square will depend both on the size of your project and your skill level. Most basic versions should take between one and two hours, while more detailed designs may take several hours or even days to complete. Additionally, as you become more experienced with crochet, you will be able to create projects in less time.
Conclusion
Now you know how to crochet a sunflower square! This is a great project for beginners and experts alike, as it provides a challenge but can be completed relatively quickly. With practice, you'll become more skilled at creating beautiful sunflower squares with ease. Enjoy your new skills and show off your finished product to all of your friends. Happy crocheting!
It's time to admire your beautiful work! This sunflower crochet pattern was a breeze as long as you've got basic crochet knowledge. You now have the skills to craft this lovely flower stitch and can teach others how to do it too. With some creative layouts, you can use this sunflower square to make multiple projects, such as bags, sweaters, blankets – the possibilities are endless. Embellish your flowers with strips of fabric or yarn for added texture and flare!