Graduation season marks the end of one chapter and the beginning of another. It's a momentous occasion that deserves a celebration. In many cultures, leis are given out to graduates as a symbol of congratulations and good luck.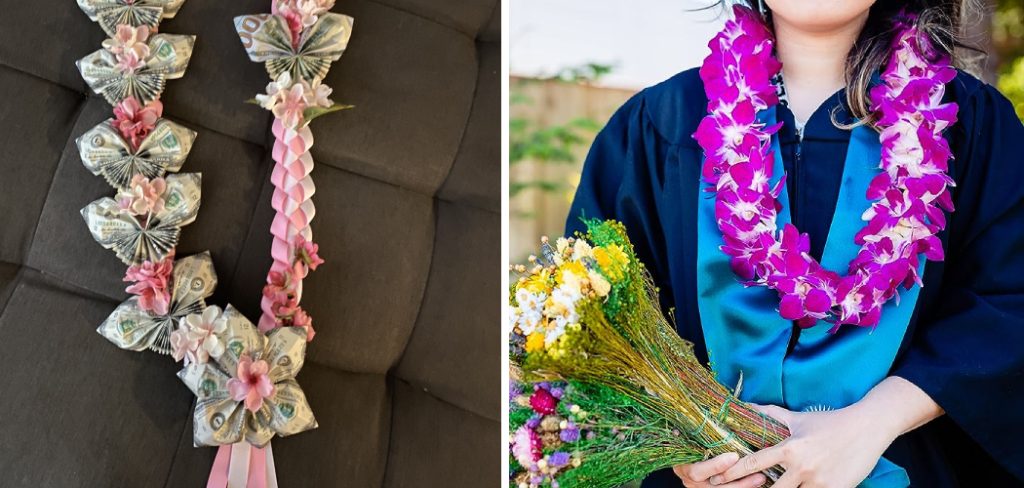 While store-bought leis are easy to come by, making one yourself adds a special personal touch to your gift. This blog post will give you step-by-step instructions on how to make graduation leis.
Can You Make Graduation Leis?
Graduation is an exciting time for students worldwide, and it is traditional for families and friends to show their support by giving leis. The colorful and fragrant garlands symbolize pride, respect, and love. But did you know that you can make graduation leis yourself? It may seem daunting, but it can be a fun and rewarding experience.
Making leis requires simple materials like flowers, string, and scissors, and there are endless possibilities for customization. You can choose your loved one's favorite colors, use flowers with special meaning, or even include photos or trinkets.
By making a lei, you not only give a beautiful gift but you also show your dedication and love for the graduate. So why not add a personal touch to your graduation celebrations by making a lei?
Why Should You Make Graduation Leis?
Graduation is an important occasion that celebrates the accomplishments of students. As they walk across the stage and receive their diplomas, you must show them how proud you are of their achievements. One way to do this is by making graduation leis!
Not only are they beautiful accessories to wear during commencement ceremonies, but they also serve as a meaningful and sentimental gift. Crafting a graduation lei shows that you put effort and thought into honoring the graduate. Plus, it's a fun and creative activity that the entire family can enjoy. So why not make a lei for your graduate and make their day even more special?
How to Make Graduation Leis: Bringing a Fresh Twist to a Celebratory Tradition
Step 1: Choose Your Flowers
First, choose your flowers. Traditionally, leis are made with fragrant flowers like plumerias, tuberoses, or orchids. However, you can use any flowers, such as roses, carnations, or daisies. Cut your flowers when they are still fresh and supple to prevent any wilting. You will also need some string, scissors, and a needle.
Step 2: String the Flowers
Next, string the flowers. Take one flower and tie it to one end of your string. Then, please take the next flower and tie it to the same string, leaving a few inches of space in between. Repeat the process until you have strung enough flowers to form a lei that fits around the graduate's neck. Adjust the spacing between the flowers until you're happy with the look.
Step 3: Tighten and Secure the Lei
After stringing the flowers, tighten and secure your lei. Once you've strung enough flowers, tie the two ends of the string together, leaving a few inches of space to tie it around the graduate's neck. Tighten the string carefully, making sure that the flowers are spaced evenly. You can then tie a second string around the knot to secure it.
Step 4: Add a Token of Appreciation
A graduation lei isn't complete without adding a token of appreciation. Tuck a charm or trinket into the lei, such as tiny stuffed animals, teddy bears, plastic charms, or beads. You can also include a special message on paper to signify your love and congratulations for the graduate.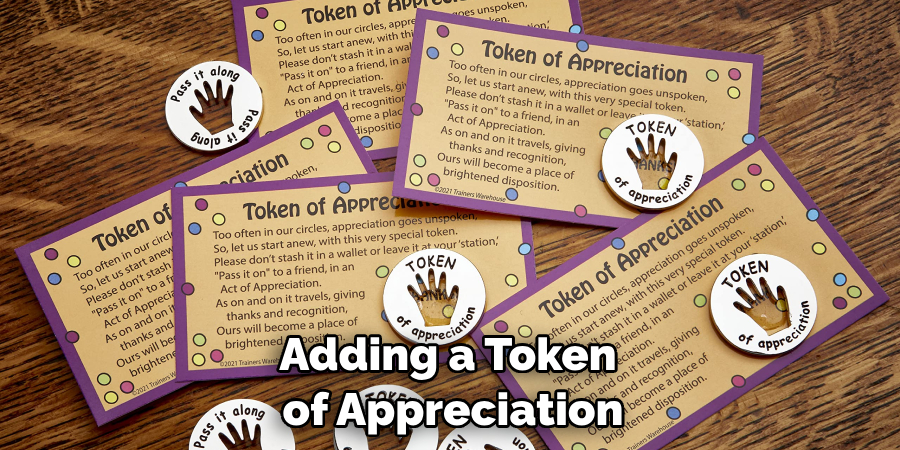 Step 5: Personalize it
Personalizing your lei is a great way to make it extra special. You can write the graduate's name or a congratulatory message on paper and tie it around the lei. If you want to get more creative, you can attach small photos of family and friends onto the string before tying them into the lei.
Step 6: Make it Unique
Adding unique beads and charms to your lei can make it truly special. Consider the graduate's interests or hobbies, and attach appropriate charms or trinkets to signify those. This is a great way to make the lei unique and meaningful.
Step 7: Present It With Love
Finally, present the lei with love. Graduation is a special time for any student, and it's important to let them know how proud you are of their accomplishments.
Present your graduation lei with a big smile and offer your words of encouragement and congratulations for all their hard work leading up to this day. With your heartfelt gesture of love and appreciation, you will bring joy to the graduate's special day. Congratulations!
We hope these steps have given you the guidance and inspiration to make a beautiful graduation lei that expresses your love and admiration for the graduate. Best of luck, and we wish them all success in their future endeavors!
5 Considerations Things When You Need to Make Graduation Leis
1. Color
The first consideration should be color when deciding what type of graduation lei to make. A traditional graduation lei is usually made with white flowers, but many people choose to use colors that are meaningful to them or represent their school. Consider the school's or your graduate's favorite colors when selecting flowers for your lei.
2. Length
The length of the graduation lei is also an important factor to consider. Generally, a graduation lei should be long enough to drape around the neck and hang to mid-chest level. Depending on the type of flowers you use, you may need more or less material than usual to achieve this length.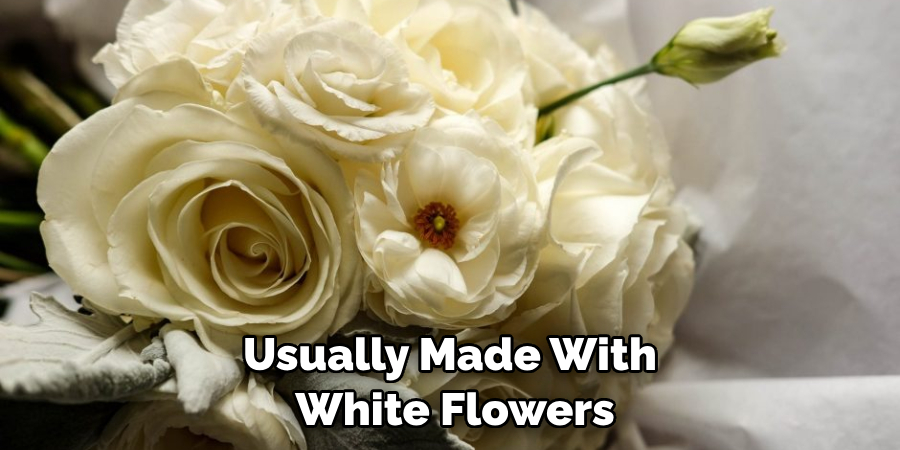 3. Type of Flowers
The type of flowers used in a graduation lei will also affect its overall look and feel. Popular choices for graduation leis include roses, carnations, daisies, and lilies, but many other options are also available. Consider the season and availability of different flowers when making your selection.
4. Accessories
Accessories can add a unique touch to any graduation lei and help make it stand out. Ribbons, beads, charms, feathers, and other decorative items can all be added to customize your lei and make it truly special for your graduate.
5. Durability
Durability is another important factor when making a graduation lei as it needs to last through the entire ceremony without wilting or falling apart too quickly afterwards!
Make sure you select hardy flowers that can withstand heat and humidity as well as be handled throughout the day without wilting too quickly after your graduate has worn them. Good quality floral tape and string are essential for creating a long-lasting graduation lei.
Considering these five factors when making a graduation lei, you can ensure that your graduate will have a beautiful and memorable keepsake to celebrate their special day! Have fun with it and get creative – endless possibilities are available in terms of design and materials. Your graduate is sure to be thrilled with the result!
5 Benefits of Making Graduation Leis
1. Customizable
Graduation leis are a great way to show someone you care about them. They can be customized with different colors and materials, making them a unique and thoughtful gift. You can also add charms or other decorations to make the lei even more special.
2. Affordable
Graduation leis are an affordable way to celebrate a special occasion. They are usually much less expensive than traditional graduation gifts such as jewelry or electronics, making them a great option for those on a budget.
3. Easy to Make
Making your graduation lei is surprisingly easy and requires no fancy tools or materials. All you need is some colorful ribbon, string, beads, or other decorations that you can find at most craft stores.
4. Fun Activity
Making graduation leis is a fun activity that can be done with friends or family members. It's also a great way to get creative and express yourself through art!
5. Lasting Memory
Giving someone a handmade graduation lei will create lasting memories for both the giver and the recipient. It will be cherished for years and an ongoing reminder of this special occasion in their life!
Making graduation leis is a fun and unique way to celebrate the accomplishments of your loved one. With these five benefits in mind, you can rest assured that they will be thrilled with their special gift from you! Start planning your perfect graduation lei today!
Some Common Mistakes People Make When Trying to Make Graduation Leis
Graduation lei-making is a time-honored tradition for many cultures, and it's no wonder why these beautiful floral necklaces hold a special place in the hearts of graduates everywhere. However, crafting a stunning lei is an art that requires patience, skill, and a deft hand.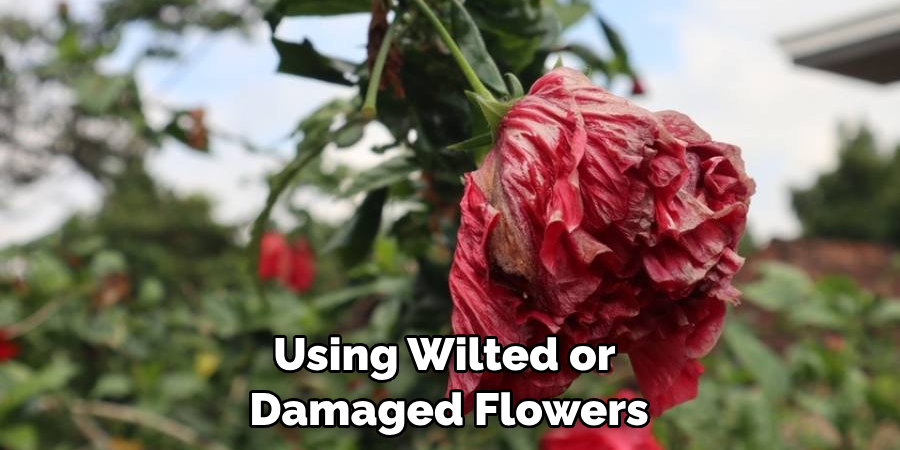 Sadly, many people fall prey to common mistakes that can leave their lei feeling frumpy or falling apart before the graduation ceremony begins.
Some common mistakes include using wilted or damaged flowers, using the wrong type of string or twine, or not weaving the flowers tightly enough. To avoid these pitfalls, it's important to plan carefully, research the right materials, and take your time with each process step. With some practice, anyone can create a graduation lei that will be the envy of the entire graduating class.
Conclusion
Making graduation leis is an easy and thoughtful way of adding your personal touch to your gift. Not only are leis a symbol of good luck but making them brings people together and creates memories that last a lifetime.
Whether you're making a lei for a close family member, a friend, or yourself, following these steps will ensure a beautiful and personalized graduation lei that shows how much you care. Thanks for reading our post about how to make graduation leis.