Do you want to give your home décor a unique and eye-catching update? Look no further than coffee filters! Coffee filter wreaths can be surprisingly easy to make, and truly stunning when they are complete.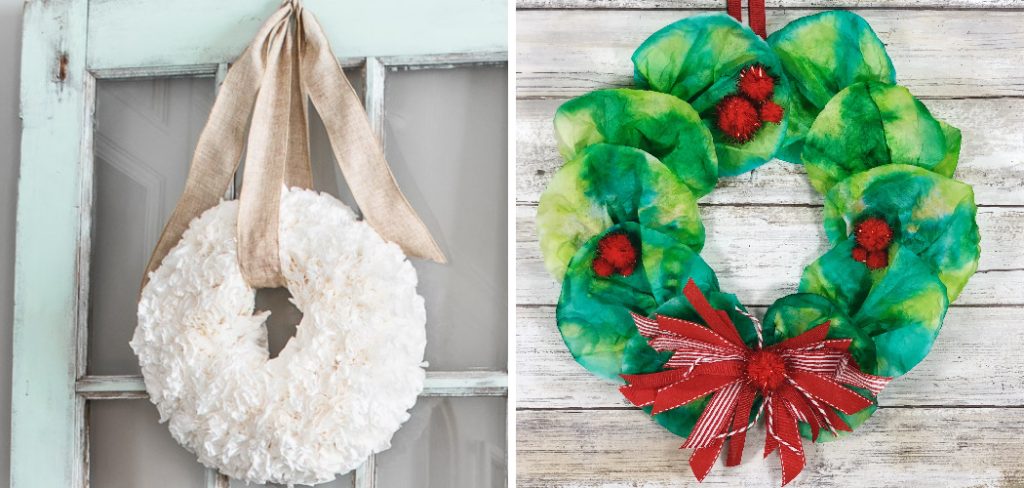 Whether you opt for an inventive color pattern or something more subdued that matches your existing interior theme, this craft project offers endless possibilities – and it doesn't take long at all! Keep reading if you'd like to learn how to make coffee filter wreaths the next time you have some free time on your hands.
Tools and Materials You Will Need to Make Coffee Filter Wreaths
Coffee filters
Hot glue gun and hot glue sticks
Wreath form (we recommend using a foam form)
Scissors
Optional: Ribbon, felt fabric, decorative accents
Step-by-Step Guidelines on How to Make Coffee Filter Wreaths
Step 1: Gather Your Materials
Make sure to have an adequate number of coffee filters for the size of your wreath form. Depending on how full you want your wreath to be, you may need more or fewer coffee filters. Gathering all of your materials and supplies before you start your project will save you time and frustration.
Step 2: Prep the Coffee Filters
You'll need to create a fan shape with each coffee filter. To do this, fold it in half twice (making quarters) then make two more folds, bringing the edges of the filter together so that they meet in the middle. Preparing the coffee filters before attaching them to the wreath form will make the process easier.
Step 3: Attach the Coffee Filters to the Wreath Form
Using the hot glue gun, adhere each of the coffee filter fans onto your wreath form in a circular pattern. Make sure to secure them firmly and keep overlapping them at least slightly as you go around the circle. This will help ensure that your wreath is uniform and looks professional when you're finished.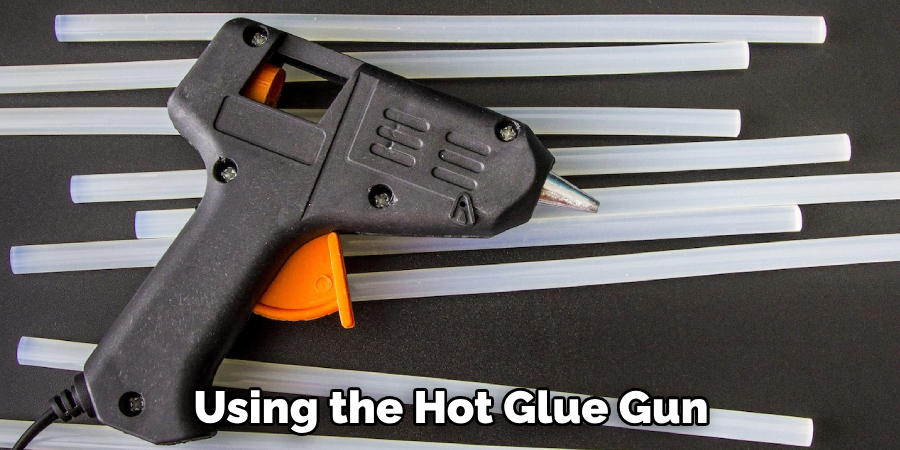 While attaching the coffee filters, you can also add any ribbons or decorative accents you would like to your wreath.
Step 4: Add Decorative Accents
Once the wreath is complete, it's time to add any decorative accents you desire! This could include fabric or ribbon around the outside of the wreath form, or smaller items like beads and buttons in between each filter. This is your chance to be creative and make the wreath unique – just be sure to use hot glue when attaching any of these pieces so they stay securely in place.
And that's it! You now know how to make coffee filter wreaths and can easily create one for your own home or as a gift for someone special. With such a simple process, you can make a new wreath every time you're in the mood for a bit of crafting. Enjoy!
Additional Tips and Tricks Sot Make Coffee Filter Wreaths
1. Be creative with the colors and patterns of your coffee filters! You can use plain white filters, or you can dye them in any color scheme that suits your desired wreath design.
2. To create a multi-dimensional effect, try stacking two coffee filters together when attaching them to the wire wreath frame.
3. Use a hot glue gun to attach the coffee filters onto the frame for a more secure hold.
4. Use decorative elements such as bow, beads, buttons, and flowers to customize your wreath and give it an extra special touch.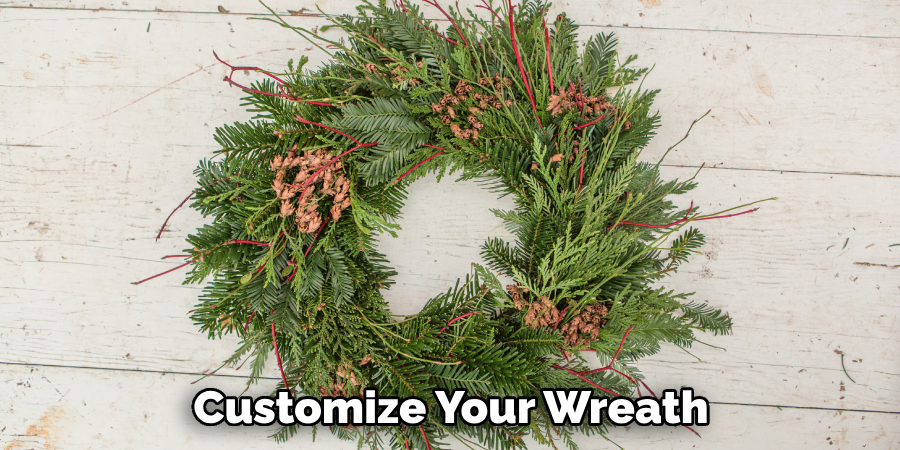 5. Consider using permanent markers or fabric paints to add detail or create patterns on the coffee filter wreaths.
6. If you're feeling daring, try using a coffee filter wreath as a base to create a unique form of wall art. Add embellishments such as glitter, fabric cutouts, and other fun decorations to make it your own!
7. Don't be afraid to experiment with new materials when making coffee filter wreaths. You can use cupcake liners, watercolor papers, or card stock in place of coffee filters for a unique look.
8. Use a variety of sizes and shapes of coffee filter wreaths to create an eye-catching display! Hang several small wreaths together to form a larger piece or incorporate different shaped frames into your design.
9. For a more durable wreath, spray it with a clear sealant to protect against water droplets and other elements.
10. Have fun and get creative when making coffee filter wreaths! There's no wrong way to design one – let your imagination be your guide. With the right supplies and some creativity, you're sure to create something special.
Following these additional tips and tricks will help you make the perfect coffee filter wreath. With a little bit of creativity and patience, your project is sure to be a success! Good luck with your craft! Have fun!
Things You Should Consider to Make Coffee Filter Wreaths
1. There are a few different types of wreaths you can make with coffee filters. Depending on the look and amount of time available, you may want to consider making a pinwheel wreath, a flower wreath, or an ombre-style wreath.
2. Once you've decided what type of wreath to make, you'll need to determine how many coffee filters you will need. Generally, a single wreath will require about 75-90 coffee filters.
3. You can either use regular white or natural brown paper coffee filters or dye them in different colors for an extra special look. Dyeing your own coffee filters is relatively simple and requires only food coloring, water, and a few drops of white vinegar.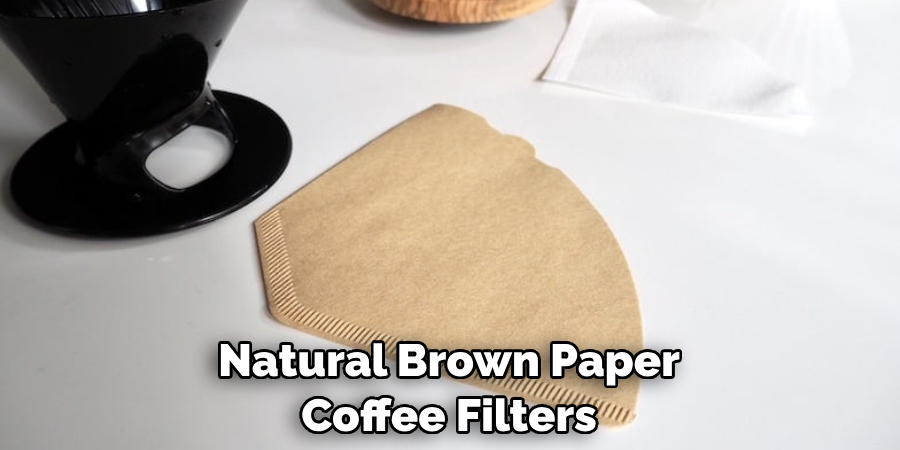 4. You will also need some basic crafting supplies such as scissors, a hot glue gun (or craft glue), and pipe cleaners or florist wire for the wreath base. For pinwheel wreaths, you will also need a pencil to twist the filters into shape.
5. Once you've gathered all of the supplies, it's time to start assembling your wreath. Depending on the style you have chosen, this may involve cutting and folding coffee filters in various ways, attaching them to a base with glue or pipe cleaners, or some combination of both.
6. Lastly, add any final touches such as adding decorative ribbons or adorning the wreath with additional accessories.
Making a coffee filter wreath is a fun and creative way to spruce up your home for any occasion. With some imagination, you can create beautiful decorations that will be admired and cherished for years to come!
Precautions Need to Follow for Making Coffee Filter Wreaths
Ensure that the space is well-ventilated. As coffee filter wreaths are often made with a hot glue gun, it is important to ensure that the area has adequate airflow to avoid any discomfort while working with the glue gun.
Wear protective gloves and eye protection when using scissors or other sharp tools for cutting the filters.
Keep small children away from the hot glue gun and other tools to avoid any possible accidents.
Use a non-flammable surface for the wreath base, such as cardboard or heavy paperboard, to avoid any fire risk.
Work on a heat-resistant surface when heating the glue gun, and keep it away from any flammable items.
Store the glue gun and accessories safely after use, in a place where they will not be accessible by children or animals.
Dispose of coffee filters responsibly after use; never pour hot glue down the drain as it may damage pipes and plumbing systems.
By taking these precautions, you can enjoy making beautiful and unique coffee filter wreaths in comfort and safety. Have fun!
Frequently Asked Questions
What Type of Coffee Filters Should I Use? 
Any kind of standard white paper coffee filter will work for this project. If you'd like to add a bit of color, you can choose decorative filters or even purchase dye to make them in your own desired colors.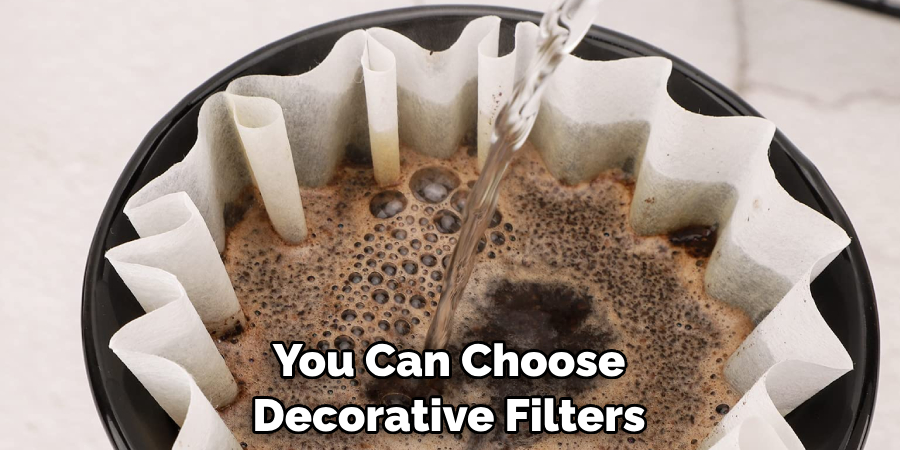 How Many Coffee Filters Will I Need?
The number of coffee filters you'll need depends on the size of the wreath you'd like to make. Generally, we recommend using between 30 and 40 coffee filters for an average-sized wreath.
What Other Supplies Do I Need?
In addition to coffee filters, you'll need some floral wire, scissors, and a hot glue gun. You'll also need a foam wreath form to serve as the base of your wreath.
How Can I Make My Wreath Last Longer?
To make your wreath last longer, spray it with an acrylic varnish once it is complete and hang it in a covered area away from direct sunlight.
How Should I Hang the Wreath?
You can hang your wreath using a simple ribbon or twine. Secure the ends of the ribbon to each side of the wreath with hot glue and use a nail or hook to hang it on wall or door.
Conclusion
Hopefully, with the above blog post, you can easily understand how to make coffee filter wreaths. With the right supplies and a few simple steps, you can easily create a unique piece of art that will bring warmth and charm into your home. So gather up your materials and get ready to make something special! Good luck!