Are you looking for a new and creative way to upcycle an old shirt into something stylish and unique? Then you should make a skirt out of it! You can easily turn your old top into a trendy miniskirt with some basic sewing skills.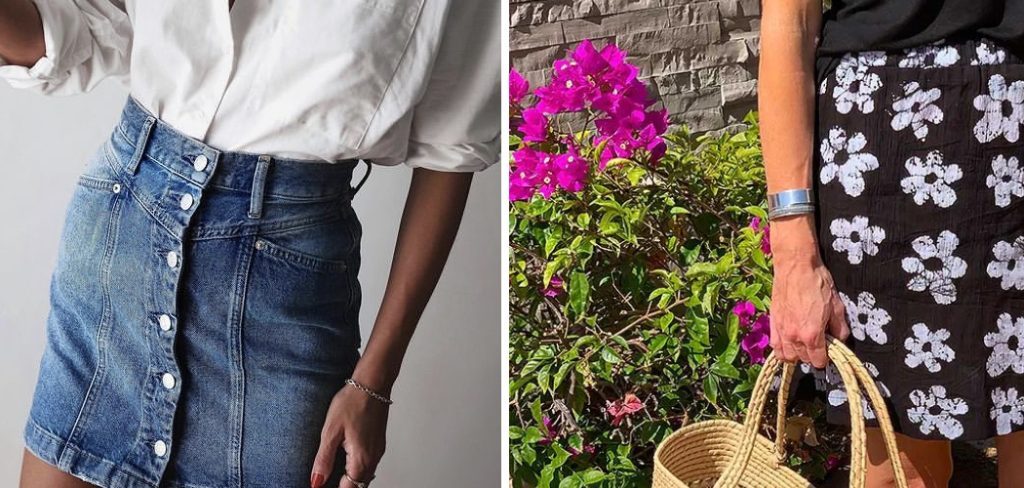 With a few basic supplies and a bit of creativity, you, too, can create an impressively stylish skirt from one of your favorite old shirts. This upcycling project doesn't require any difficult or special skills to complete—even the most novice sewers will be surprised at how easy it is!
In this blog post, we'll show you step-by-step instructions on how to make a skirt from a shirt in no time at all. Keep reading for great tips and ideas to turn an ordinary t-shirt into something extraordinary.
What Will You Need?
To make a skirt from an old shirt, you will need the following supplies:
A T-shirt that fits your measurements
Scissors
A ruler or measuring tape
Thread and a sewing needle (or a sewing machine, if you have one)
Once you have gathered these items, you are ready to get started!
10 Easy Steps on How to Make a Skirt From a Shirt
Step 1. Lay Out the Shirt
Lay out the shirt so that the front is facing up. Measure and mark a line across the shirt, just below your waistline. This will be where you will cut your skirt.
Step 2. Cut Out the Skirt
Cut along the line you marked. This will separate the shirt into two parts: a bottom part for your skirt and a top part that can be used for something else later (like shorts or a headband). Try to cut as smoothly and evenly as possible, so your skirt will look neat.
Step 3. Hem the Bottom Edge of Your Skirt
Fold over about 1 ½ inches of fabric on the lower edge of the skirt, then stitch it down with thread to keep it in place. This creates a hemline and gives your skirt a nice finished look. Another option is to use a machine stitch if you have one.
Step 4. Measure and Mark Out Your Waistband
Measure around your waist, then add an extra inch to account for a stretch when wearing the garment. Using this measurement, mark out an even circle around the waistline of your skirt. Additionally, add a few inches for seam allowance on the side and back of the waistband.
Step 5. Cut Out the Waistband
Using the marked circle as a guide, cut out a waistband that matches it. This will form the base of your skirt's waistline. Depending on your preference, you can use either the same fabric as the skirt or a different material.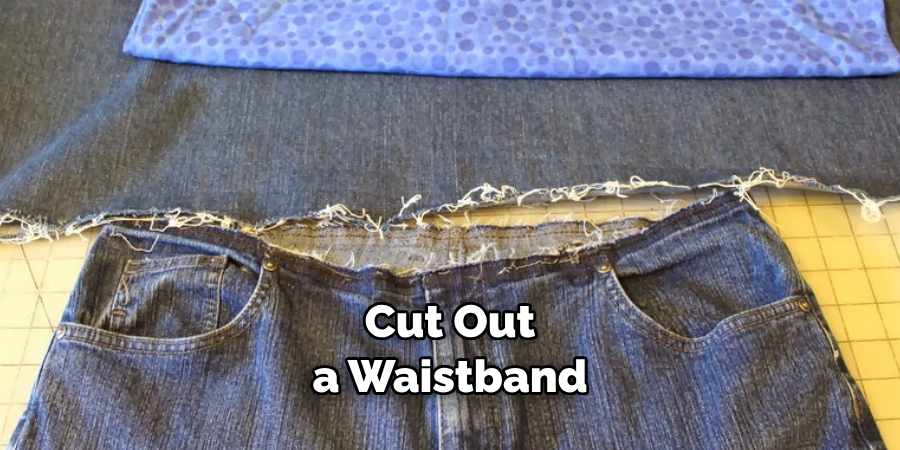 Step 6. Attach the Waistband to Your Skirt
With right sides facing together, pin your waistband to the bottom edge of your skirt and stitch them together using either a needle and thread or a sewing machine. You can also use a zigzag stitch for extra strength. Keep in mind that the waistband should stretch slightly when worn.
Step 7. Create Gathers Around the Waistband
To create gathers around the waistband, take small stitches around its circumference until you reach about one-third fullness from your original measurement (e.g., if you measured 30 inches for the waistband, you should now gather it to 20 inches). Using a sewing machine, use a basting stitch to gather the fabric.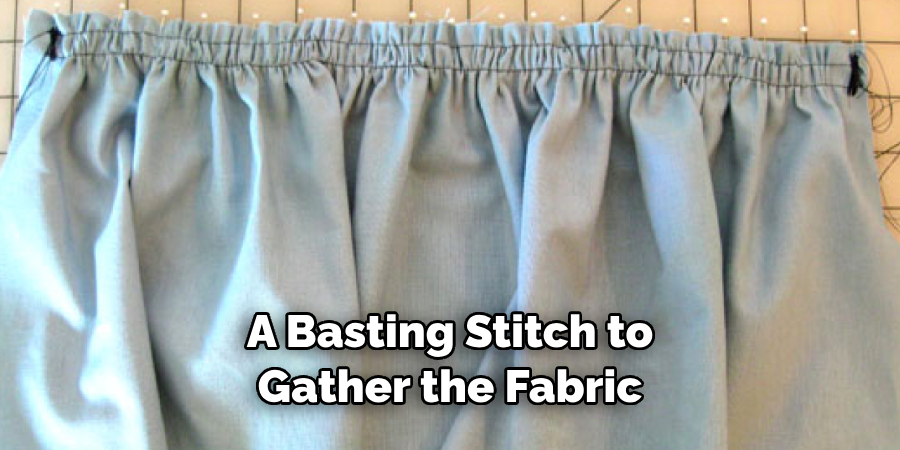 Step 8. Attach the Gathers to Your Waistband
With the right sides together, pin your gathered fabric around the waistband and stitch them together using either a needle and thread or a sewing machine. When finished, press the seam flat with an iron. You can also topstitch over the seam with a machine stitch for extra strength.
Step 9. Hem the Edge of Your Skirt
Fold over about ½ inch of fabric on the bottom edge of your skirt and stitch it down with thread or a sewing machine to create a neat hemline. You can also add decorative trim here if desired. Remember that this step is optional—if you are comfortable with the raw edge of your skirt, you can leave it as-is.
Step 10. Enjoy Your New Skirt!
Your upcycled skirt is now ready to wear! Pair it with a tank top or t-shirt and some sandals for a cute summer look, or dress it up with an elegant blouse and heels. Remember, there are endless possibilities—the only limit is your imagination!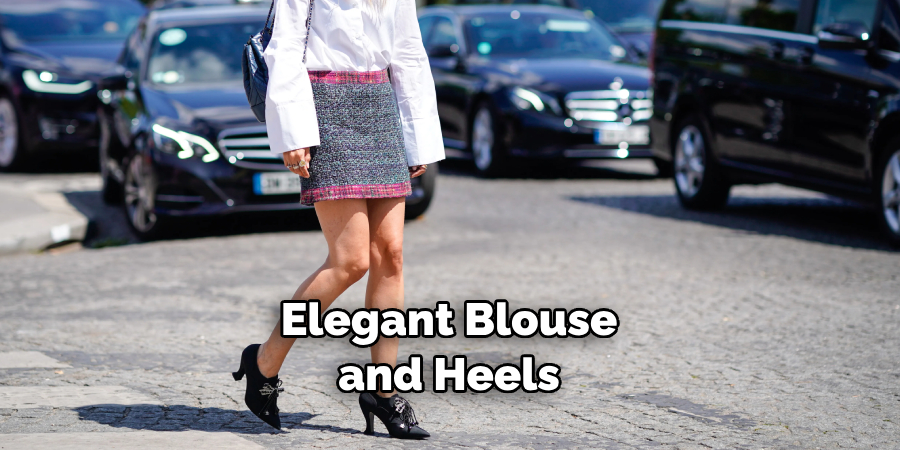 Following these simple steps will transform your old shirt into a stylish and unique skirt in no time. Have fun experimenting with different fabrics and color combinations to create your one-of-a-kind piece of clothing!
5 Additional Tips and Tricks
Consider the type of fabric for your skirt. Choose a lightweight fabric like cotton or linen to give your skirt a more flowy look.
Determine how long you want your skirt to be. Measure the length starting from the center of the shirt and use scissors to cut off any excess fabric.
If using a longer shirt, hem the bottom so the skirt hangs correctly. This will also prevent it from fraying over time.
Add embellishments or decorations to your skirt for a unique look. You can add lace, sequins, embroidery, etc.
Lastly, use an iron to press the seams and fabric of your skirt for a finished look! This will ensure it lays nicely and looks neat when wearing it out in public or at events.
With these tips and tricks in mind, you can easily make a stunning skirt from an old shirt – perfect for any occasion!
5 Things You Should Avoid
Avoid choosing a fabric that is too thick or heavy, as this may make your skirt look bulky.
Don't try to cut the bottom of the shirt off too close to the hemline when making your skirt – you want it to hang properly when worn.
Avoid adding too many embellishments or decorations, which could make your skirt look cluttered and busy.
Remember to press the seams and fabric with an iron after sewing them together – this will give it a much neater finish!
Lastly, avoid wearing a shirt that is too tight or small for your body size – this will create an unflattering silhouette on you when wearing the skirt in public.
By following these tips and tricks, you can easily make a stylish skirt from an old shirt with minimal effort!
How Do You Make a Skirt Out of a Shirt Without Sewing?
If you want to make a skirt out of a shirt without sewing, there are still plenty of options available. You can use fabric glue or iron-on hem tape to combine the pieces. This method does not require sewing and is perfect for beginners needing access to a sewing machine. Additionally, if you don't want to add embellishments, you can simply tie the ends of the shirt together at the waist to create your skirt.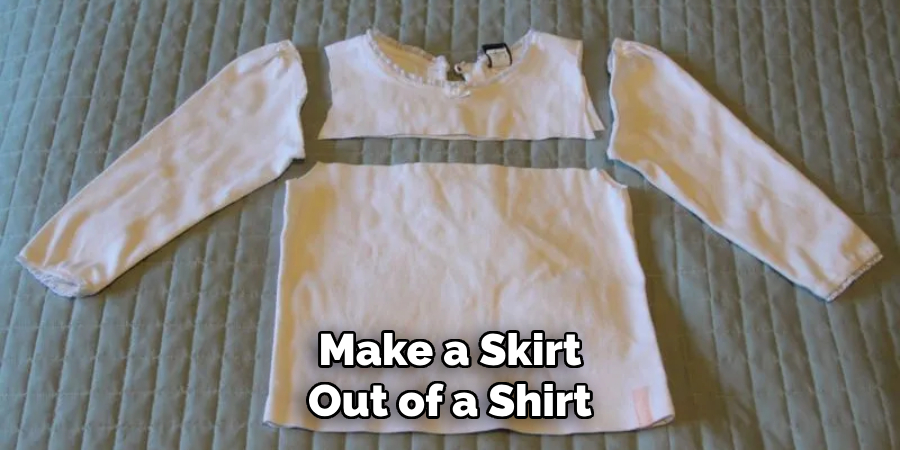 Making a skirt from an old shirt is an easy way to give new life to something that might otherwise be thrown away – plus, it's stylish and fun! With these tips and tricks, you can craft the perfect skirt with minimal effort and maximum style.
Can You Wear a T-shirt With a Skirt?
Absolutely! T-shirts are a great way to add a casual, laid-back vibe to any skirt. Going for a more formal look? Try pairing your skirt with a crisp white or black t-shirt and accessorize it with jewelry or other accessories.
Alternatively, choose vibrant colors and prints if you want something more fun and playful. The possibilities are endless when you pair your skirts with T-shirts!
So don't be afraid to experiment – you can create amazing looks by combining two simple pieces of clothing. Have fun, and enjoy the process of getting creative!
Overall, making a skirt from an old shirt is an easy and creative way to repurpose something you may have thrown away. With these tips and tricks in mind, you can craft your unique skirt and enjoy designing it to fit your style.
Conclusion
To summarize, converting an old shirt into a new skirt is a fun and creative project that will help you update your wardrobe quickly! From strategically cutting to adding embellishments like pockets or lace, there are plenty of ways to make your mark on the final product.
And since it's relatively easy, anyone can try it out – regardless of their level of sewing experience! It's a great way to show your support for sustainable fashion without sacrificing style.
Now that you've learned all the steps of how to make a skirt from a shirt, why not give it a try? With just some fabric and scissors (and a tiny bit of patience!), you can finish this project easily and let everyone know that upcycling doesn't equal bland fashion choices.
So get started today – you'll be surprised at what you can create from something as simple as an old t-shirt!