Birthdays are a special occasion that comes once a year, and it's the perfect opportunity to show how much you care for someone. In addition to the usual cake and balloons, you can add a personal touch to make your loved one's day extra special.
And what better way than to create a DIY birthday box? It is a fun project, resulting in a thoughtful and personalized gift that anyone would appreciate. In this blog post, we'll teach you how to make a birthday box that will make anyone's birthday memorable.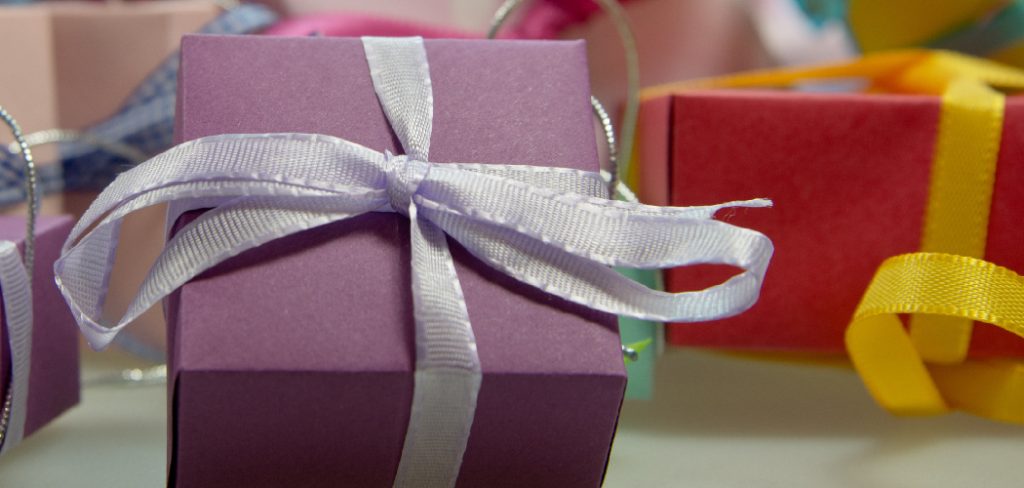 Can You Make a Birthday Box?
Are you tired of giving boring birthday gifts? Why not switch things up and make a birthday box? Creating a personalized box filled with goodies that cater to your loved one's interests is a thoughtful gesture that will make them feel special. You can include their favorite candy, a small keepsake, or a handwritten letter.
The possibilities are endless! You can decorate the box with fun wrapping paper or stickers to make it even more festive. So next time a loved one's birthday rolls around, consider making them a unique and thoughtful birthday box.
How to Make a Birthday Box: Make Someone's Special Day More Special with a DIY Birthday Box
Step 1: Choosing the Right Box
When it comes to choosing a box for your birthday gift, it's important to get creative. You don't have to use a regular cardboard box—you can use a wooden crate, a basket, or even a small suitcase. The key is picking something sturdy enough to hold everything you'll put inside.
Step 2: Filling the Box with Gifts
Now that you have a box, it's time to fill it with some thoughtful gifts. You can include anything you want, such as a personalized mug, a cute plushie, chocolates, or a handwritten note. The idea is to think about the person you're creating this box for and add items they would love and appreciate.
Step 3: Decorating the Box
You can decorate the birthday box with the recipient's favorite colors, stickers, or pictures to make it more personalized. You can also add some confetti, ribbons, or streamers for an extra pop of color. The important thing is to add your personal touch and make it special.
Step 4: Adding a Personalized Touch
Apart from filling the box with gifts and decorating it, you can add some personal touches to make it even more special. For instance, you can create a playlist of the person's favorite songs and include a note telling them to listen to it while enjoying their gifts. You can also print out some memorable photos of the two of you and add them to the box.
Step 5: Wrapping the Box
Once you've finished decorating and adding all the personalized touches, it's time to wrap your box. Use wrapping paper that matches your favorite colors, or get creative with materials like fabric or newspaper. Once you have chosen a material, tape it securely so that the package is secure and won't fall apart.
Step 6: Writing a Card
A birthday card is an essential part of any gift, and it's the perfect opportunity to write something meaningful and heartfelt. You can go with a classic "Happy Birthday!" or create something more creative that reflects how much you care for your loved one.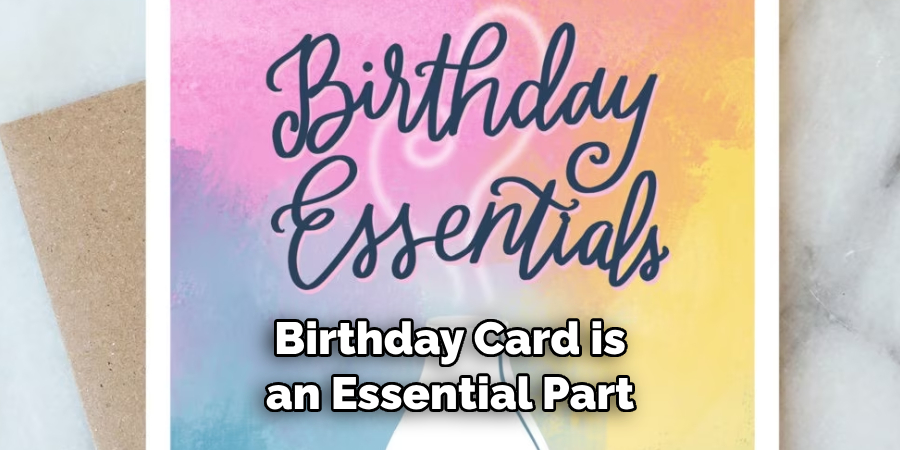 Step 7: Giving the Gift
Finally, it's time to give your special someone their birthday box. Depending on their location, you can either hand-deliver it or ship it to them. Either way, they will be sure to appreciate the thoughtfulness of your gift and cherish it for years to come.
That's it! You've now learned how to make a birthday box that will surely bring a smile to someone's face. With just a few simple steps, you can create something unique and meaningful that your loved one will cherish for years. So why wait? Start planning your gift today!
5 Considerations Things When You Need to Make a Birthday Box
1. Theme
When creating a birthday box, it's important to consider its theme. Is the recipient a fan of a certain movie or TV show? Do they have a favorite hobby or interest? If so, you can use these interests to create a theme for your box. This will help to make the box more personal and meaningful for the recipient.
2. Budget
It's also important to consider your budget when making a birthday box. Think about how much you are willing and able to spend on the items for the box and any decorations or materials that may be needed for assembly. Once you know your budget, you can begin shopping for items that fit within it.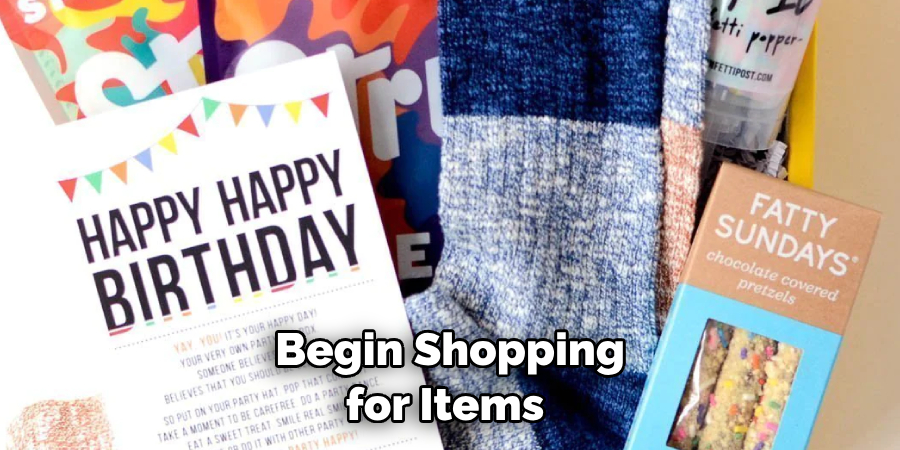 3. Size
The size of your birthday box is another important consideration when creating one. Think about how many items you want to include in the box and whether or not they will fit within its dimensions. You may need to buy a larger box if you plan on including several items in it or purchase multiple smaller boxes if only a few items need to be included.
4. Contents
When making a birthday box, it's important to consider what contents should be included. Consider what type of gifts the recipient would most appreciate, such as clothing, books, toys, games, candy, etc., and make sure that all of these items fit within your budget.
Additionally, consider any special touches that could be added, such as handwritten notes or photos that will make the gift even more special and unique!
5. Assembly
Finally, consider how you will assemble your birthday box once its contents have been gathered together. Will you need any additional materials, such as tissue paper or ribbon? Do you want to include any decorations like balloons or streamers? Ensure that all of these details are considered before beginning assembly so that everything looks perfect when finished!
5 Benefits of Making a Birthday Box
1. Customized Gifts
Making a birthday box can be a great way to give someone a customized gift for their birthday. When you make a birthday box, you can choose exactly what items you want to include in it to tailor it to the person's likes and interests. This allows you to give the recipient something special that they will appreciate and enjoy.
2. Cost Effective
Another benefit of making a birthday box is that it is often more cost-effective than buying individual gifts. When you make your box, you can purchase items in bulk or shop around for deals, which can help to save money. Additionally, suppose you are making multiple boxes for different people.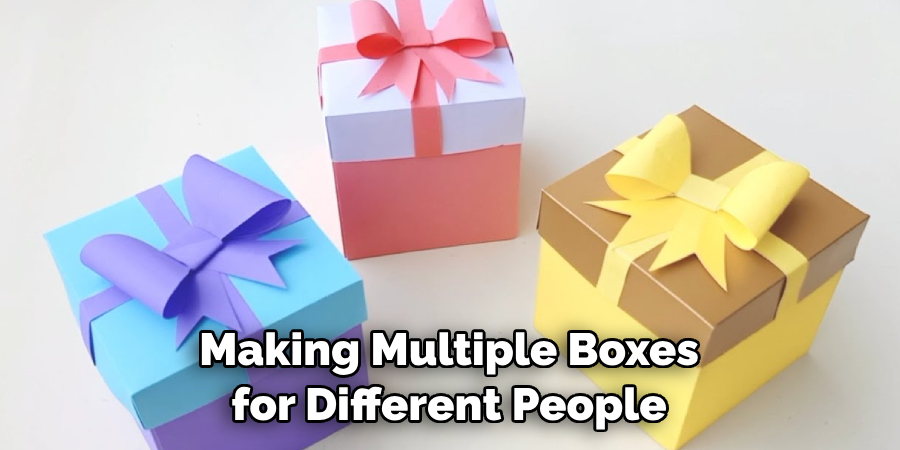 In that case, you can buy all of the items at once and divide them up into separate boxes instead of having to purchase multiple individual gifts.
3. Fun Activity
Making a birthday box can also be a fun activity in itself! You can involve the recipient in the process by asking them what items they would like included in their box or have them help pick out items from the store or online. This is also a great way to spend quality time with someone on their special day and show them how much they mean to you.
4. Sentimental Value
Making someone's birthday box yourself adds an extra layer of sentimentality that cannot be found when purchasing pre-made gifts from stores. The effort and thoughtfulness that goes into creating such a personalized gift will not go unnoticed by the recipient and will likely be cherished for years to come!
5. Eco-Friendly Option
Finally, making your birthday boxes is eco-friendly since it eliminates the need for excess packaging materials such as plastic wrap or gift bags often used when purchasing pre-made gifts from stores. Opting for reusable containers such as baskets or boxes helps reduce waste and support sustainable practices!
Some Common Mistakes People Make When Trying to Make a Birthday Box
Birthdays are an exciting time of year, and creating a birthday box for a loved one is the perfect way to show how much you care. However, with excitement can come some common mistakes. One of the biggest mistakes people make when creating a birthday box is not considering the recipient's tastes and interests.
Sure, you may think that a glittery tiara and a box of chocolates are the perfect presents, but if your loved one doesn't like sweets or finds glitter irritating, your thoughtful gesture may fall flat. Another mistake people tend to make is overlooking the packaging.
The presentation of a birthday box can make a difference. Taking the time to decorate the box or add a personal note can add an extra special touch. Remember these common mistakes, and you'll create a birthday box that your loved one will cherish.
Conclusion
Birthdays are a special occasion that we can use to celebrate our loved ones. Creating a DIY birthday box can add a personal touch that makes it more memorable and shows how much you care. Whether it's a wooden crate or a small suitcase, filling a box with gifts, decorating it, and adding personal touches will make someone's day extra special.
So, next time you want to make someone's birthday more special, consider making a DIY birthday box. It's a fun, thoughtful, personalized gift that anyone would appreciate. Thanks for reading our post about how to make a birthday box.