Are you looking to keep your ears nice and warm while cold weather sets in? A great way to stay cozy is by learning how to crochet ear warmers. It's not as difficult as it seems; with a few simple steps, anyone can create these easy-to-make accessories.
In this blog post, we'll explore materials needed for crocheting ear warmers, provide types of stitches used for crocheting them, offer tips on how to complete the projects quickly – even if you are just getting started – and learn ways to customize the project so that each one will come out looking uniquely yours!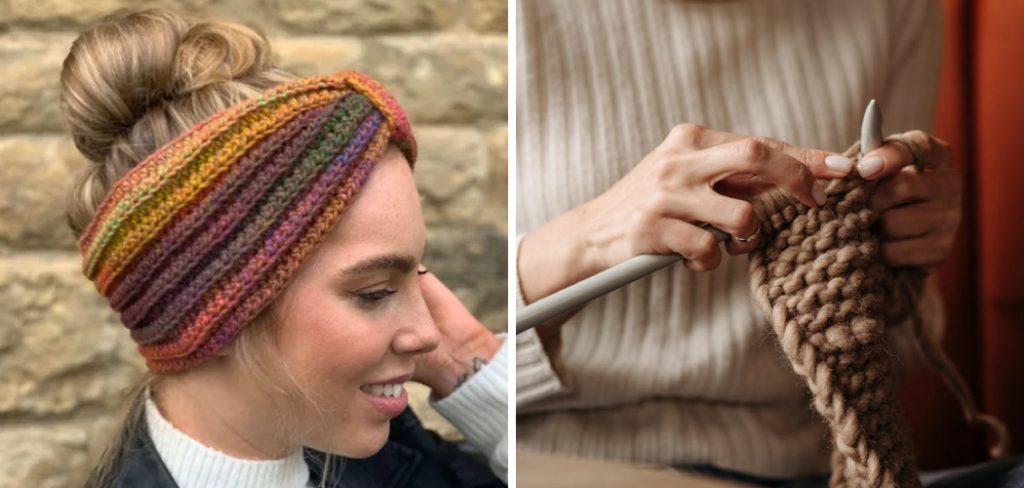 If you're looking to stay warm while not having a bulky winter hat, crochet ear warmers are a great way to add some personality to your style. Warm and fashionable, these accessories can come in many shapes and sizes and will lend an elegant touch to any outfit when worked up with the right materials. Whether it's for yourself or as gifts for friends and family, creating unique handmade items is always satisfying! Here, we'll explore why crochet ear warmers are so popular, guide you about how to crochet ear warmers!
Why May You Want to Crochet Ear Warmers?
There are many reasons why you may want to crochet ear warmers. Such as:
1. Extra Warmth and Protection
One of the main reasons why people crochet ear warmers is to provide extra warmth and protection. On cold days, these accessories can be a great way of keeping your ears warm and protected from the elements.
2. A Stylish Accessory
Crochet ear warmers are also popular as they can be used as a stylish accessory that adds to any outfit. With the wide range of colors, patterns, and textures available, you can easily find ear warmers to match your outfit.
3. Versatile Accessory
Another great thing about ear warmers is that they are so versatile! You can wear them during colder months or when it's just a bit chillier outside. They can also be used as a headband or even as an accessory to keep your hair off your face.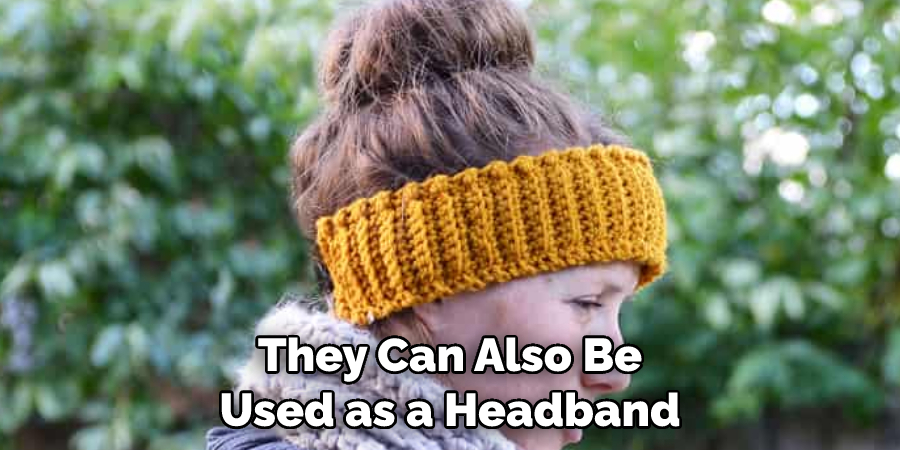 Overall, crochet ear warmers are great for those who want extra warmth and protection, a stylish accessory, or something versatile for any occasion! With the right supplies and techniques, you too can create beautiful ear warmers that will last through the seasons. How to Crochet Ear Warmers is an easy and fun project that anyone can try. With a bit of practice, you'll have your own ear warmers in no time! So why not give it a go? You won't regret it!
How to Crochet Ear Warmers in 6 Easy Steps
Step 1: Gather the Materials
The very first step is to get all the materials you need to make an ear warmer. You'll need a crochet hook, yarn of your choice (thicker yarns work better for ear warmers), and scissors.
Also make sure you have a measuring tape and stitch markers so that you can make sure your ear warmer is the correct size.
Step 2: Choose Your Stitch
Next up, choose the stitch you want to use for your ear warmer. A popular choice is the single crochet stitch, which gives a tight but flexible fabric. Other stitches such as double crochet and treble crochet will give you a looser, more open weave.
Step 3: Measure Your Head
For the best fit, be sure to measure your head circumference before beginning. Wrap the measuring tape around your head just above your ears, then add an extra inch or two for ease. This is the size of your ear warmer.
Step 4: Start Crocheting
Now that you've measured your head and chosen your stitch, it's time to start crocheting! Begin by making a slip knot, then chain as many stitches as you need for the circumference of your head. Once that is done, start single crocheting in rounds.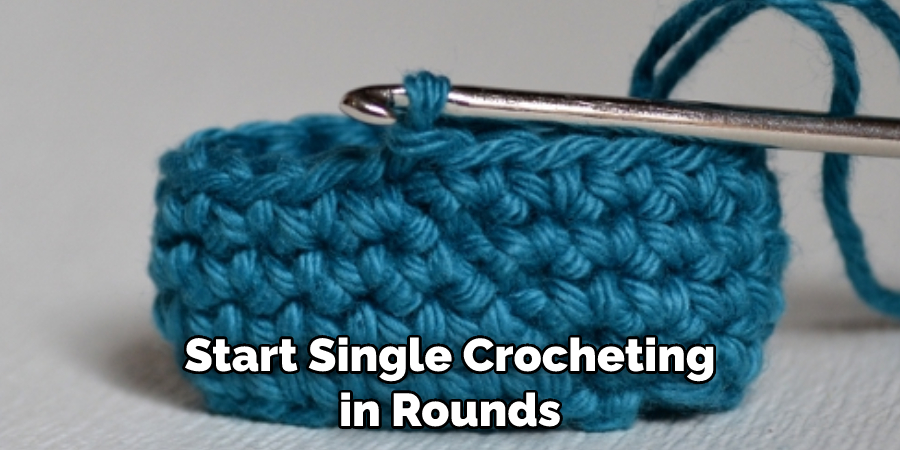 Step 5: Join the Sides
After crocheting several rows, you'll need to join the sides of your ear warmer so that it forms a complete circle. To do this, chain one stitch, then single crochet across both sides of your work until they are joined together.
Step 6: Finishing Touches
Once the sides are joined, you can finish your ear warmer with a row of single crochet or a row of slip stitches. Then, fasten off and weave in any loose ends. Make sure to check the fit before you declare your project finished.
And there you have it! You've successfully crocheted an ear warmer that will keep your ears warm on cold days. How to Crochet Ear Warmers is a great project for anyone, whether they are new to crochet or an experienced crocheter looking for a fun challenge. So why not give it a try? You'll be proud of your handmade ear warmers in no time!
Some Tips to Crochet Ear Warmers
1. Use a Lighter Weight Yarn
This is particularly important if you are making an ear warmer to wear over your ears. Lighter weight yarns such as DK and Baby Weight work best as they are less bulky and will not feel too heavy on the head.
2. Choose the Correct Hook Size
Hook size is also very important when crocheting any item, including ear warmers. Use a hook that is one size bigger than the yarn you are using. This will help to create an even tension and ensure that your stitches aren't too tight or loose.
3. Consider How You Want to Wear It
Take into consideration how you want the ear warmer to fit when it is finished; will it be worn on its own or over a hat? This will determine the size of your ear warmer and the number of stitches you need to make.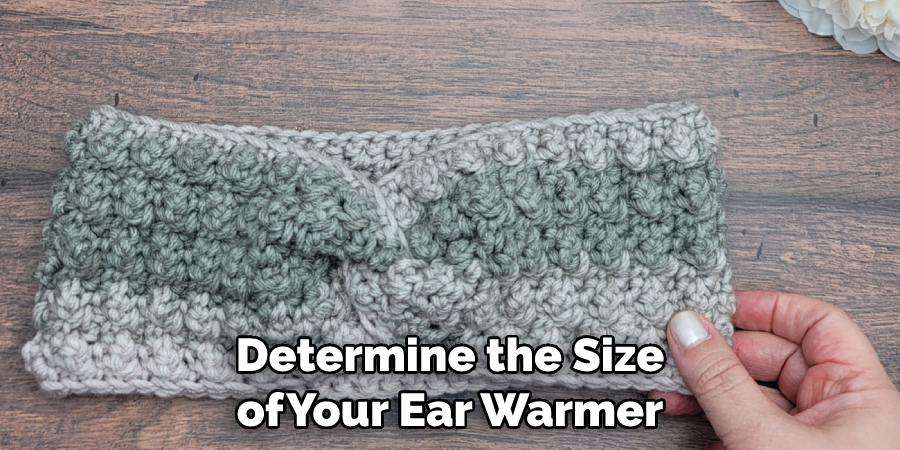 4. Use a Foundation Chain
For a snugger fit, it is best to start with a foundation chain so that the ear warmer can be adjusted easily, if needed. The number of chains depends on the size of the ear warmer. Also consider if you want the ear warmer to be worked in the round or back and forth.
Frequently Asked Questions
What Precautions Should I Take When Crocheting Ear Warmers?
When crocheting ear warmers, pay attention to your tension and ensure that the stitches are tight enough so that the ear warmer will keep its shape. It is also important to make sure not to crochet too tightly, as this can lead to discomfort when wearing it. Additionally, use a yarn that is soft and comfortable against the skin. Finally, to help your ear warmers last longer, be sure to hand wash them when needed and lay them flat to dry.
What Is The Best Yarn For Crocheting Ear Warmers?
The best yarn for crocheting ear warmers will depend on personal preferences as well as the climate where you live. For cooler climates, opt for wool blends or other warm fibers such as alpaca or merino. For warmer weather, cotton, linen and bamboo are great options. Additionally, make sure to check the care instructions of your selected yarn so that you can properly maintain your ear warmers.
How Do I Size My Ear Warmer?
When crocheting ear warmers, it is important to size them correctly. Begin by taking measurements of the person who will be wearing it around their head, just above their ears. When choosing a pattern, look at the sizing instructions and use your measurements to determine which size is best for you. If the pattern does not include sizing instructions, you can use a gauge swatch to determine the correct size.
What Are My Design Options For Crocheting Ear Warmers?
When it comes to designing ear warmers, there are endless possibilities! You can opt for basic designs, or go all out with intricate stitches and colors. Additionally, you can choose to make them with or without embellishments such as buttons or pompoms. You can also opt to make your ear warmers reversible so that they are two different looks in one! The possibilities are endless!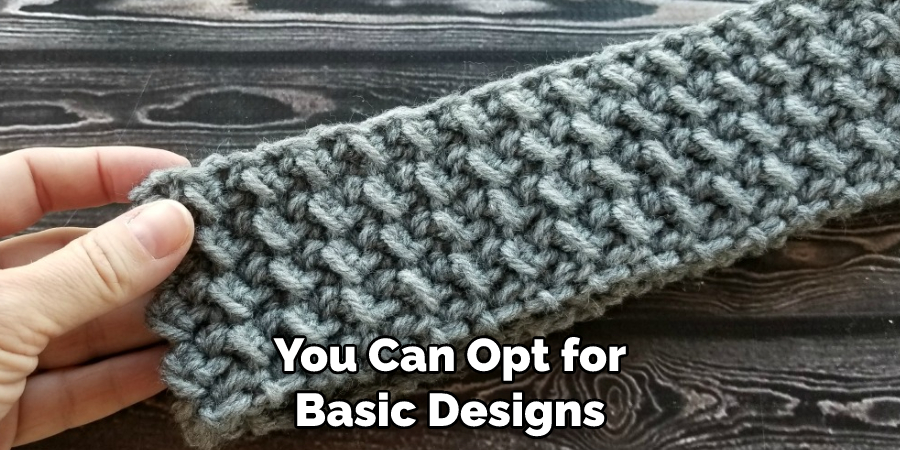 Are Ear Warmers Difficult To Crochet?
Ear warmers are not difficult to crochet and can actually be quite enjoyable to make. If you are a beginner, start with an easy pattern and practice your stitches until you feel comfortable before attempting more challenging designs. With some patience and practice, you will soon be crocheting beautiful ear warmers in no time!
Conclusion
Now you know how to crochet ear warmers! Making them is easy and can be done with a few simple steps. You may need some practice at first, but you'll soon find it's a fun activity that will keep your head warm during the cold winter months. With this tutorial, you should have all the basics to get started in creating beautiful ear warmers of your own design. Enjoy
Who knew crocheting something that looks so twisted and intricate could be so easy? Crocheting ear warmers can not only provide you with an easy way to stay warm during the winter, but it's also an enjoyable hobby that doubles as a stress reliever. Pick up some yarn today and start creating one-of-a-kind pieces of art!