Calling all unicorn fans! Do you want to make your own unique and stylish unicorn tail? Do you have a child who loves unicorns? If so, then they may delight in having their own custom unicorn tail that they can wear for fun or to dress up. Making your own unicorn tail is easier than it sounds and can be a fun creative project for parents and children to do together!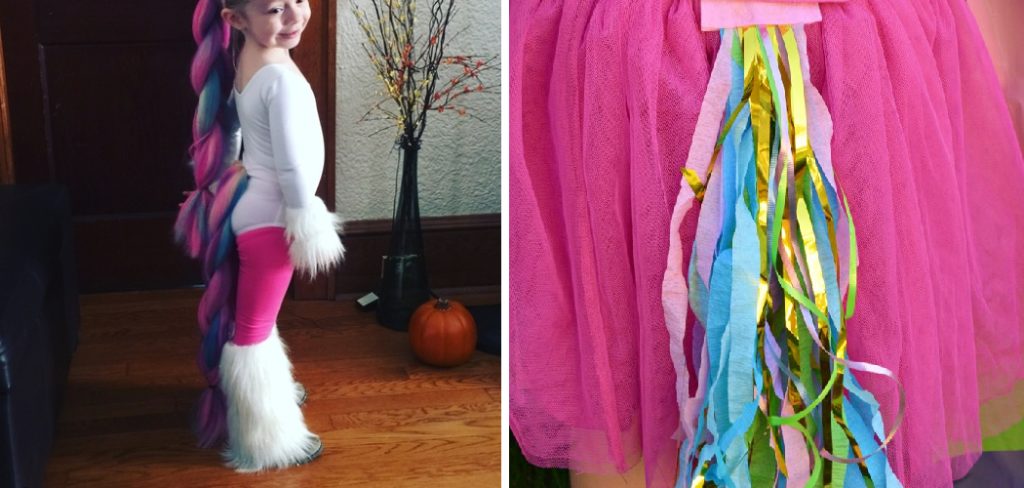 In this tutorial, we'll discuss all the steps necessary to make an adorable and magical-looking DIY unicorn costume accessory: from what materials you'll need, how long it will take, as well as some helpful tips on how to make a unicorn tail along the way. Let's get started! Read on as we show you how to make a beautiful one-of-a-kind handmade accessory that is sure to turn heads wherever it goes!
Things to Keep in Mind While Making a Unicorn Tail
Before we get started, it's important to keep a few things in mind while making your own unicorn tail.
1. Size and Shape
First, you'll want to decide on the size and shape of your tail. Will it be long and flowing or short and fluffy? You can make a simple tail out of felt or use faux fur for a more luxurious look.
2. Color Scheme
Next, choose a color scheme that will match your child's personality or costume theme! Pick a few main colors that will be the focal points of your unicorn tail, and then choose some complementary shades to bring it all together.
3. Accessorize!
Finally, consider adding other elements, such as sequins or glitter, to give your tail added sparkle and shine! You can also add ribbons or bows for extra fun and flair.
Materials Needed for Making a Unicorn Tail
Once you have an idea of the size, shape, and colors for your tail, it's time to gather all the materials you'll need. Here is our list of supplies:
Felt or faux fur (for the main body of the tail)
Glue gun and glue sticks
Needle & thread
Scissors
Ribbon, sequins, glitter, or other decorative elements (optional)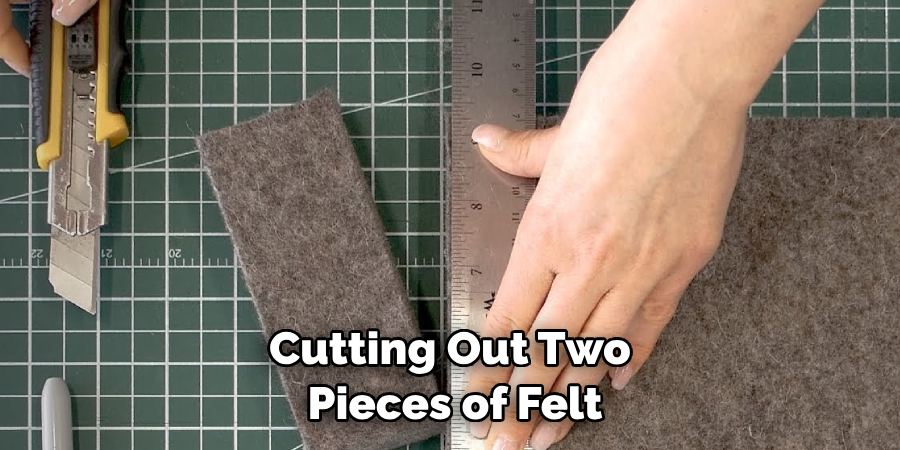 10 Ideas on How to Make a Unicorn Tail
1. Cutting
Make a simple felt tail by cutting out two pieces of felt that are the same size and shape (i.e., oval or teardrop). Glue them together around the edges, leaving an opening at the top. When the glue is dry, turn it right side up and stuff with batting or cotton. Sew the opening closed.
2. Stitching
For a fancier look, sew two pieces of felt together in the shape of your desired tail. Add decorative stitching or appliqués to give it texture and flair. Sew on buttons, sequins, glitter, or ribbons for extra detailing.
3. Adding Fur
Using fur fabric gives your tail a soft and fuzzy look. Cut out two pieces of fur fabric in the shape of your desired tail. Glue them together around the edges, leaving an opening at the top. Sew or glue any additional decorations to one side of the tail before stuffing it with batting or cotton.
4. Stuffing
Once you've added all the decorative details, it's time to stuff your tail with batting or cotton. Make sure you fill it out completely so that it has a nice full shape when worn.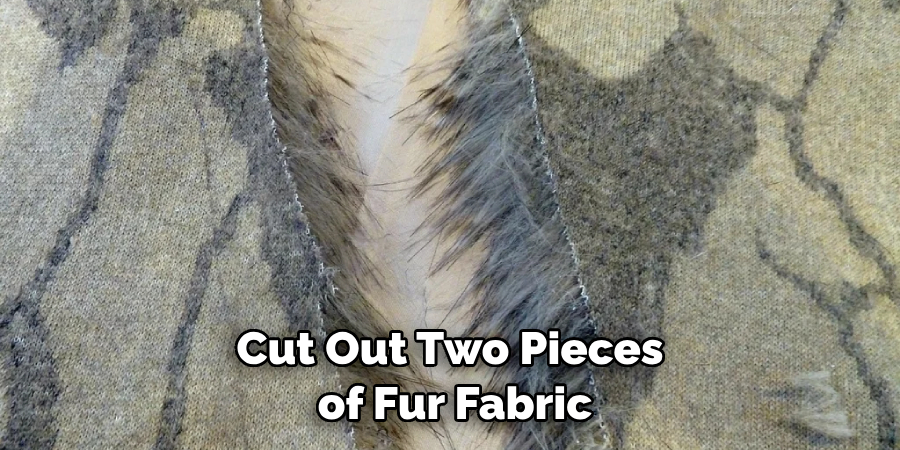 5. Attaching the Tail
To attach your tail to clothing, you can use safety pins, ribbon ties, or fabric glue. If using safety pins, make sure they are firmly attached to the fabric and can't come undone.
6. Adding Flair
To give your tail a more magical look, add some ribbon or bows around the base of the tail for extra flare! You can also glue on sequins, glitter, stars, or other fun shapes to make it even more sparkly and special.
7. Attaching Fur
You can also attach fur fabric to the bottom of your tail for an extra-long and luxurious look. Cut a piece of fur fabric in the shape you want, then glue it around the base of your tail with a hot glue gun.
8. Adding Elastic
If you're making a tail for a child or for yourself, adding an elastic band to the back can be helpful. This will make it easy to attach to clothing or wigs and also help keep the tail in place when worn.
9. Making a Detachable Tail
For a detachable tail, you'll want to use Velcro instead of glue. Glue Velcro pieces to both sides of the tail and then attach them to clothing or a wig with the other side of the Velcro.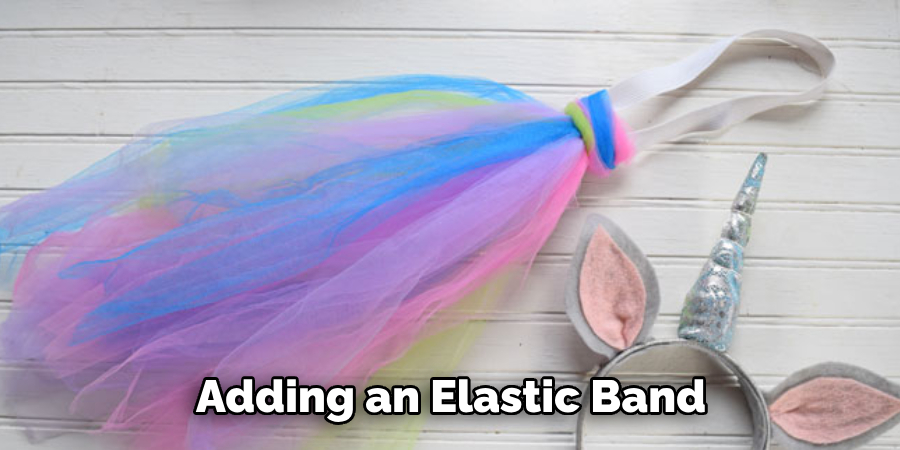 10. Adding Accessories
You can also add accessories like a horn or ears to complete the look of your unicorn costume! You could make these out of felt, faux fur, foam, or cardboard – the possibilities are endless!
And that's it – you now have a magical and unique unicorn tail all your own! We hope this tutorial gave you some helpful ideas on how to make a beautiful and one-of-a-kind DIY costume accessory. Whether you're making a tail for yourself or your child, we wish you loads of luck in creating a magical and stunning unicorn tail!
8 Common Mistakes to Avoid When Making a Unicorn Tail
Not allowing enough time. It can take up to an hour or longer to make a proper unicorn tail, so set aside plenty of time for this project. Also, make sure to read through the instructions carefully before getting started.
Not using enough glue. It's essential to use a lot of glue when making a unicorn tail to ensure that all of the pieces stay in place. You don't want any gaps or loose threads!
Not using the right materials. You need to make sure that you are using quality materials when making a unicorn tail, such as good-quality yarn or felt. Don't skimp on these supplies!
Not using the correct tools. You'll need to have the right tools on hand when you make a unicorn tail, such as scissors, needles, and thread. Don't try to use makeshift alternatives like nail clippers or paperclips!
Trying to rush through it. Making a unicorn tail is not a project that can be rushed through – each step needs to be done carefully and methodically.
Not following the pattern correctly. If you're using a pattern, make sure that you follow it exactly as written in order to achieve the best results. Don't guess or try to cut corners!
Not finishing off properly. You'll need to tie off each piece of yarn or felt firm when you make a unicorn tail in order to avoid pieces coming undone.
Not being creative and experimenting. Don't be afraid to add your own touches or experiment with different materials when making a unicorn tail – this is what will make it truly unique! You can also try out different color combinations or embellishments to really make it stand out. With some creativity, you can make a truly magical unicorn tail!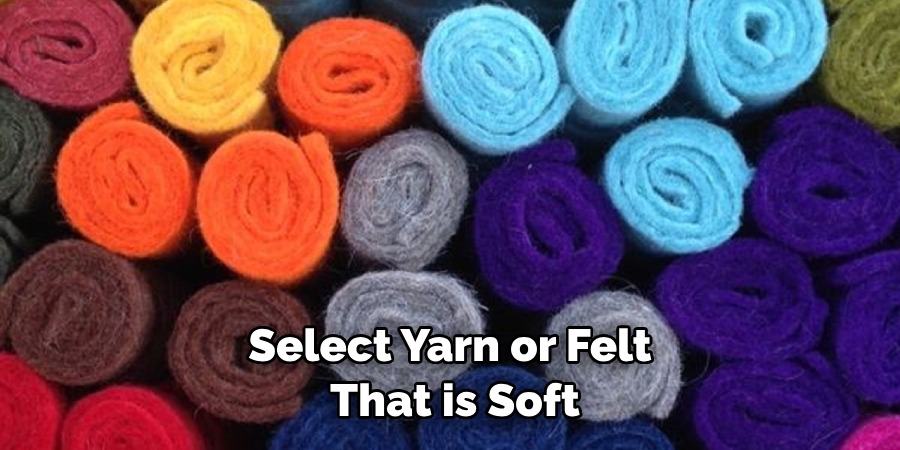 6 Tips for Making the Perfect Unicorn Tail
Choose quality materials. Select yarn or felt that is soft and durable, as it will be more comfortable to wear and last longer. Otherwise, you may find that your unicorn tail is fraying or coming apart after only a few days of wear.
Read through the instructions carefully. Take time to read through all of the instructions before beginning so that you know exactly what to do and don't miss any important steps.
Take your time and be precise. This project requires patience and precision, so take your time and make sure each step is done correctly in order to get the best results.
Consider personalizing it. You can make a unique unicorn tail by adding embellishments or customizing the colors to reflect your own style. Have fun with this project!
Wear it with pride. Once you've made your unicorn tail, flaunt it proudly – after all, you worked hard to create it! Show off your creative skills and enjoy the results of your labor.
Ask for help if needed. If you're having trouble with any steps or are stuck on something, don't be afraid to ask a friend or family member for help. With the right guidance, you'll be able to make a truly beautiful unicorn tail!
Conclusion
It's no wonder that making a unicorn tail is becoming so popular! Not only is it a fun way to express your creativity, but it also can make for an amazing costume piece or addition to any outfit.
Though the initial level of work might seem daunting, with a few simple steps and only twenty minutes of your time, you, too can have your own unique and dazzling unicorn tail. So take some time out of your day to create something magical – you'll be glad you did!
With enough practice, you'll be able to customize and experiment with various aspects of your craft. You may even find yourself inspired by all the creative possibilities: from colorful sequins and fabrics to beads and buttons! Who knows what kinds of ideas will spark in the process?
We hope this post on how to make a unicorn tail has given you all the information you need to start on this enchanting project, so put on some sparks, get out there, and show off that beautiful unicorn tail!